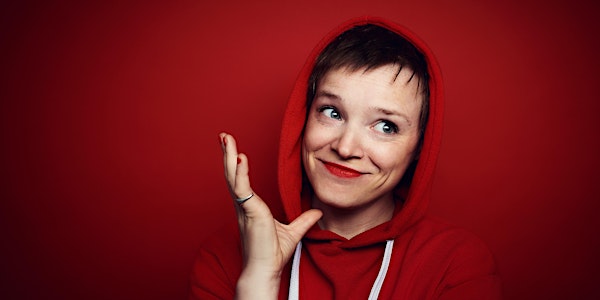 Wallis Bird [The Stables, Mullingar]
The Oldtown Music Company proudly present Wallis Bird for a Stables show on Sunday 5th April 2020.
When and where
Location
The Stables Venue (Smiddy's) 11 Dominick Street WH Mullingar Ireland
Refund Policy
Contact the organiser to request a refund.
About this event
Oldtown Says:
"Wallis is an absolute fire-cracker of a performer and has established herself as one of the great Irish artists over the last decade. We're thrilled that she is wandering off the beaten path for some intimate shows around the country on thisTuath Tour and we can't wait to welcome her for an Oldtown show at the Stables this April 5th"
About Wallis Bird:
Wallis Bird has been enrapturing audiences for over a decade, playing over 800 shows in that time. She has won multiple international awards including two Irish Meteor Awards, and has also received a nomination for the Irish Choice Music Prize in 2017. Her irrepressible energy on stage is one of her trademarks; even the Irish Times once noted it could 'kickstart an entire economy'. In 2016, she played a 12-hour free gig in aid of refugee charities, even finding enough strength to play an encore.
Having spent the past 3 years writing and recording, Wallis released her 6th album, Woman, on 27th September 2019. With themes of 'Love, Respect, Peace, Sex, Death and Healing', Woman covers all of the major life changes Wallis has experienced since her last album Home in 2016. "The world's changed a lot, and I've changed with it. The #MeToo movement, Repeal The 8th, marriage equality in Australia, Black Lives Matter, Trump, Brexit, the rise of racism, the death of countless musical icons, the environmental crisis. And, I'm 36 now, so I'm officially a woman!"
In February, Wallis will join Irish legends Eleanor McEvoy and Maura O'Connell in the National Concert Hall, Dublin and Wexford Opera House, for four very special performances of A Woman's Heart. They will be accompanied by the RTE Concert Orchestra for this Sold Out performance of one of the most successful Irish albums ever.
Following the success of her New Moon Tour across Europe and the US late last year, Wallis has announced her Tuath Tour in Spring 2020. This will see Wallis performing across a number of Ireland's smaller (better) venues, these shows will be extremely intimate and more energetic than ever! The name Tuath Tour comes from the old Irish word Túath roughly translated as people or countryside. In medieval Ireland, a Túath was a small town, separate from bigger cities and Kingdoms. Inspired by this, we wanted to focus on smaller venues, away from major towns or cities, much like the Tuath!
Irish Quotes:
"The Wexford artist triumphs with socially conscious sixth album" - Hot Press
"The musical powerhouse returns and it's no surprise that this track is one of the standouts this week"
- Nialler9
"It makes a solid case for Wallis as one of Ireland's most formidable and mercurial musical talents" -
RTE.ie
"Wallis Bird is back and in her power"-Today FM
"A striking return" - Joe.ie
"Wallis is back to her best! 'Woman' reminds us that she is one of our finest singer-songwriters."
-Irish Mail on Sunday
International Quotes:
"With the new album the Irish singer-songwriter Wallis Bird has been inspired by the tenor of the
times to step out and add her voice to social and political issues" - Billboard Magazine, USA
"Discovery of the year .... Wallis Bird at Woodford folk festival fucking destroying it..." -Amanda
Palmer, Artist
"Wallis Bird has a reputation for being feisty on stage and on her recordings and has enjoyed critical
acclaim across the world. Her songs meld together a number of styles, from traditional Irish folk to
electronica." - The Australian, Australia ⭐⭐⭐⭐
"Woman is proof that music can make you dance and sing while helping to change the world"
-PopMatters, USA
"Wallis Bird shines on her sixth album Woman! Occasionally politically charged, often emotionally raw,
and always beautifully crafted, it's signature Bird, powered by a synthesis of folk, soul, and a little bit
of electro-pop" - The AU Review, Australia
"She now turns to soul and gospel with a remarkable vocal performance" - Rolling