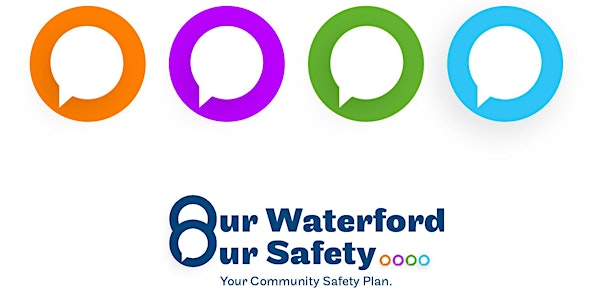 Waterford Community Safety Plan - Councillors Workshop
Dear Councillor, You are invited to a consultation and action workshop regarding the development of the Waterford Community Safety Plan.
About this event
The purpose of this workshop is to provide information on the Waterford Community Safety Partnership and Plan, present key findings, and to get your input about opportunities for actions and initiatives to support and enhance community safety across Waterford.
We also invite you to complete our survey, which provides an opportunity for everyone in Waterford to share their local knowledge and expertise. The insights you provide are invaluable to ensuring the Community Safety Plan is tailored to the needs and priorities of people living, working and visiting Waterford.