We for Women Presents: Analytics Platforms in the Digital Era
About this event
The main objective of this session is to discuss the rise of digital and/or marketing analytics in the digital era where data has been rapidly gaining more and more importance.
The facilitator intends to begin with the recent developments in digital era, how analytics platforms gain significance to understand users & trends, different digital analytics platforms and particular resources that attendees can avail to upskill in this area.
Who should attend?
-Migrant women
- Service providers, NGO workers, volunteers, students, active citizens are more than welcome to our hive - Regardless of their gender and background.
Who is the facilitator?
Veysel Sönmez will be facilitating this session.
Veysel is a senior digital marketing & analytics professional with 8+ years experience primarily gained expertise in digital marketing transformation, performance marketing, marketing technologies (Martech), web analytics & measurement, product activation & commercialisation, go-to-market (GTM) strategy. He is currently working at Google as a Senior Account Manager on Advanced Data & Marketing Analytics solutions.
***
What is "We for Women"?🐝
We for Women is a welcoming and inclusive "hive" where everybody in Ireland meet for enhanced integration of unemployed migrant women into the labor force by equipping them with legal information, improving their social and professional skills, encouraging them and strengthening their English language through free training and mentoring.
We for Women is an initiative of MUDEM Refugee Support Centre.
To get more information and see other events, check out: www.weforwomen.ie
📩Contact: Please e-mail us if you have any questions at hello@weforwomen.ie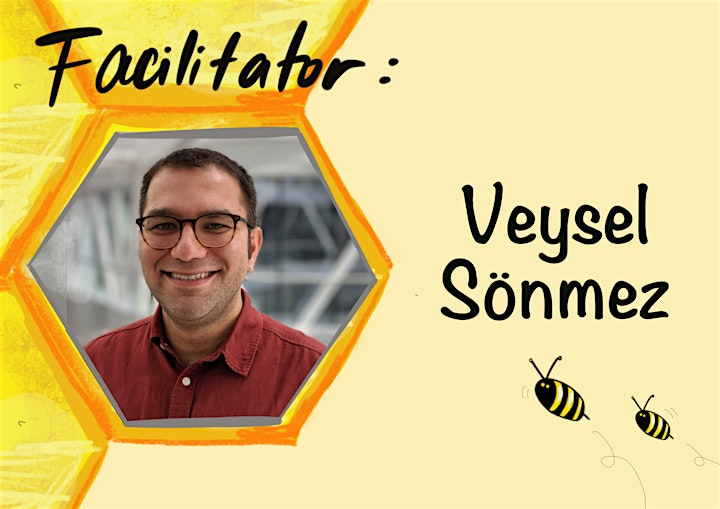 Organiser of We for Women: Analytics Platforms in the Digital Era
MUDEM Refugee Support Centre carries out activities designed to address the challenges faced by asylum-seekers, refugees, immigrants, trafficking victims, international protection applicants and stateless persons across Turkey in twenty-two provinces and with thirteen representative offices and mobile counselling teams. At European level, the activities are carried out through it's office in Dublin, Ireland.