We for Women Presents: Creative Coding Workshop. We invite you to an extremely interesting and fun event!
About this event
Learn the basics of the Python programming language and get creative with code using Python Turtle, and draw colourful shapes and figures using maths, code and your imagination. At the end of the workshop, you will have created your own artistic masterpiece!
Who should attend?
-Migrant women
- People who support migrant women such as service providers, NGO workers, volunteers, students, active citizens are more than welcome to our hive - Regardless of their gender and background.
Who is the facilitator?
Rehana Soltane will be facilitating this session.
Rehana is a creative and educational technologist, and teaches coding, physical computing and electronics in creative and hands-on ways.
***
What is "We for Women"?🐝
We for Women is a welcoming and inclusive "hive" where everybody in Ireland meet for enhanced integration of unemployed migrant women into the labor force by equipping them with legal information, improving their social and professional skills, encouraging them and strengthening their English language through free training and mentoring.
We for Women is an initiative of MUDEM Refugee Support Centre.
To get more information and see other events, check out: www.weforwomen.ie
📩Contact: Please e-mail us if you have any questions at hello@weforwomen.ie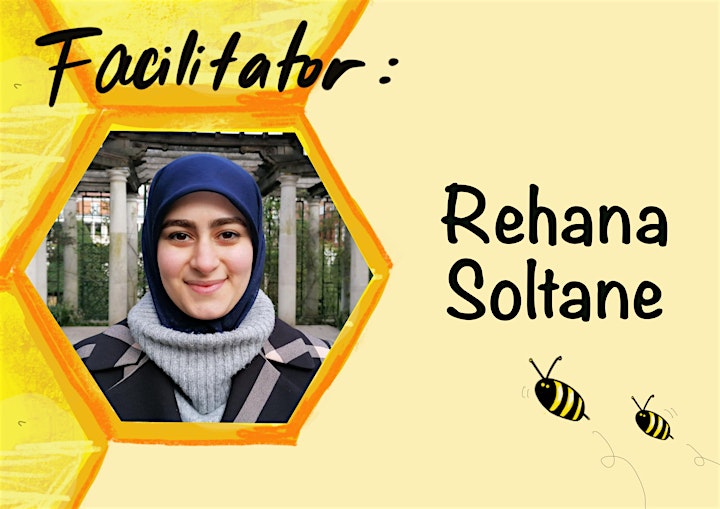 Organiser of We for Women: Creative Coding
MUDEM Refugee Support Centre carries out activities designed to address the challenges faced by asylum-seekers, refugees, immigrants, trafficking victims, international protection applicants and stateless persons across Turkey in twenty-two provinces and with thirteen representative offices and mobile counselling teams. At European level, the activities are carried out through it's office in Dublin, Ireland.