We for Women Presents: Introduction to Artifical Intelligence. Join us to learn more about AI, Data Science, and Machine Learning.
About this event
Artificial intelligence will reshape every corner of our lives in the coming years—from healthcare to finance, from education to government.
It is a simple truth: the field of artificial intelligence is far too male-dominated. According to a 2018 study from Wired and Element AI, just 12% of AI researchers globally are female. We believe that world needs more visible women in senior technical roles.
This workshop is a non-technical and non-coding introduction to Artificial intelligence and Machine Learning. It will equip you with the information and jargon necessary to better understand the Machine Learning applications.
*This event has limited capacity.
*Zoom link will be shared with registered participants before the event.
Who should attend?
-Migrant women
-People who support migrant women such as service providers, NGO workers, volunteers, students, active citizens are more than welcome to our hive –regardless of their gender and background.
*This is non-technical and non-coding workshop. No background is needed to attend.
Who is the facilitator?
Tan Özaslan will be facilitating the workshop.
Tan has a 10+ experience on data analysis and machine learning model design. He holds an Phd on applied machine learning and music analysis. He thinks he can play the guitar and regularly forces his wife to listen him and appreciate his playing.
***
What is "We for Women"?
We for Women is a welcoming and inclusive "hive" where everybody in Ireland meet for enhanced integration of unemployed migrant women into the labor force by equipping them with legal information, improving their social and professional skills, encouraging them and strengthening their English language through free training and mentoring.
We for Women is an initiative of MUDEM Refugee Support Centre.
To get more information and see other events, check out: www.weforwomen.ie
Contact: Please e-mail us if you have any questions at hello@weforwomen.ie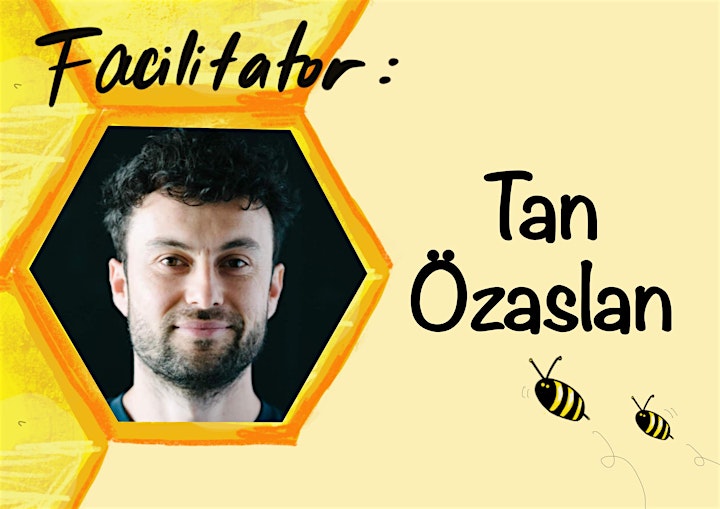 Organiser of We for Women: Introduction to Artificial Intelligence
MUDEM Refugee Support Centre carries out activities designed to address the challenges faced by asylum-seekers, refugees, immigrants, trafficking victims, international protection applicants and stateless persons across Turkey in twenty-two provinces and with thirteen representative offices and mobile counselling teams. At European level, the activities are carried out through it's office in Dublin, Ireland.