We for Women Presents: Unlock Your Creativity. We invite you to foster your creativity with range of exercises and the magic of art.
About this event
Creativity is one of the most essential skills in a wide range of fields from art and design to technology and business. Creativity is also misunderstood and rarely taught.
This class includes a range of exercises you can use to foster your creativity, a bunch of tips for paying and experimenting. At the end you'll overcome your fears and unleash your creativity – so that you fully experience the fun and freedom that comes with art.
*This workshop has limited capacity.
*Zoom link will be shared with registered participants before the event.
Who should attend?
Migrant women
Also, people who support migrant women such as service providers, NGO workers, volunteers, students, active citizens are more than welcome to our hive –regardless of their gender and background.
Who is the facilitator?
Kayansel Kaya Kutval will be facilitating this event.
Kayansel is a Barcelona based designer and illustrator who tells unique stories through intuitive lines and vivid colors. Her work is uniquely feminine and focused on woman issues, moods, and untouched corners of the psyche.
Kayansel is an artist who creates for her own brand: "Kayansel." Check her unique artworks here.
***
What is "We for Women"?
We for Women is a welcoming and inclusive "hive" where everybody in Ireland meet for enhanced integration of unemployed migrant women into the labor force by equipping them with legal information, improving their social and professional skills, encouraging them and strengthening their English language through free training and mentoring.
We for Women is an initiative of MUDEM Refugee Support Centre.
To get more information and see other events, check out: www.weforwomen.ie
Contact: Please e-mail us if you have any questions at hello@weforwomen.ie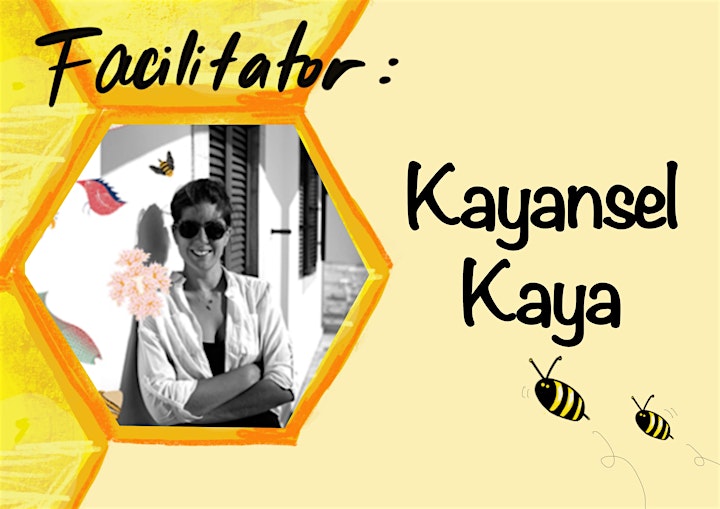 Organiser of We for Women: Unlock Your Creativity
MUDEM Refugee Support Centre carries out activities designed to address the challenges faced by asylum-seekers, refugees, immigrants, trafficking victims, international protection applicants and stateless persons across Turkey in twenty-two provinces and with thirteen representative offices and mobile counselling teams. At European level, the activities are carried out through it's office in Dublin, Ireland.