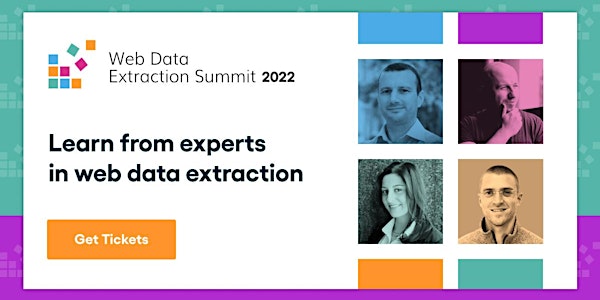 Web Data Extraction Summit 2022 VIRTUAL
Presented by Zyte, this one-day VIRTUAL event is where the greatest minds in data extraction come together to educate, inspire and innovate.
About this event
The Web Data Extraction Summit is a one-day event, jam-packed with talks and workshops discussing everything from the latest trends in data extraction, web scraping best practices, how to use web data to turbo charge your business.
At a time of great growth for the data extraction industry, we gather the leading thought leaders in data extraction and web scraping to share their insights on how we can accelerate the transformation of the web into the world's largest structured dataset.
Cannot join us in London? Join us virtually.