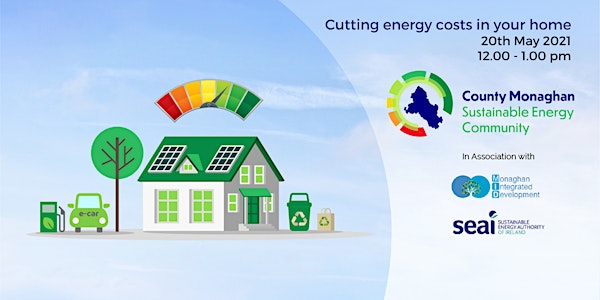 Webinar - Cutting energy costs in your home
We are hosting our first webinar on the 20th of May 2021 at 12:00 p.m.
About this event
Cutting energy costs in your home
We will be running our first webinar on Thursday 20th May 2021 aimed at residential householders in County Monaghan.
Our speakers will cover a range of topics including:
Reducing household energy costs
Improving the energy efficiency of your home
Grants available to homeowners
We encourage attendees to submit questions for our speakers in advance of the event. This will ensure our speakers presentations cover all of the topics homeowners want to know more about.
Questions can be submitted via the SEC contact email address: info@monaghansec.ie
We want to challenge how we currently think about energy with the aim of becoming a more energy efficient, resilient, and sustainable community in the future. We hope to see you there!