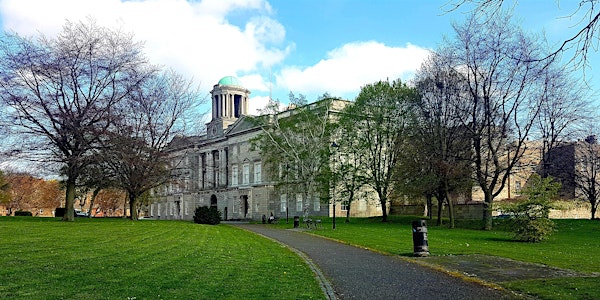 Webinar: Exploring Lands Indexes (1708-1946) at the Registry of Deeds
An "Explore Your Archive" event at Registry of Deeds focusing on the use of the Land Indexes (1708-1946) for historical research
About this event
The Lands Indexes at the Registry of Deeds consist of over 1400 handwritten books organised by county, and then townland or street. They provide a finding aid for every deed registered between 1708-1946 at the Registry of Deeds.
For our Explore Your Archive 2020 seminar, we will be joined by three different researchers who will outline how they have used the Land Indexes in their work.
Rob Goodbody will discuss how he has utilised the Registry of Deeds as a source for researching historic buildings, local history and his contributions to the Irish Historic Towns Atlas series.
Una Palic will describe her work tracing landownership in the barony of Demifore, Co. Meath from 1708-1830s.
Dr. Conchubhar O Crualaoich will demonstrate how the Registry of Deeds records have been an indispensable source for his work as a Placenames Officer in researching townlands for the Placenames Commission.
The seminar will consist of 3 x 15 minute papers followed by Q & A session with the speakers. It will highlight the richness of the Registry of Deeds Land Index as historical sources, aswell as providing searching tips for those who wish to undertake their own research.
The seminar is organised as part of the Explore Your Archive 2020 program of events.