About this Event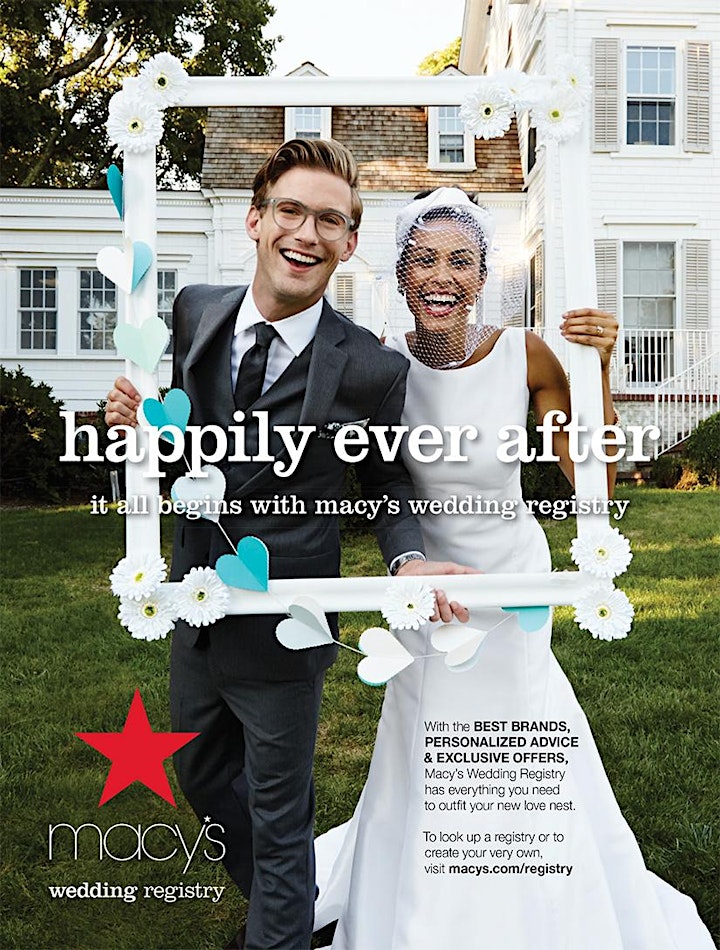 The best discounts & deals exclusively for you and your big day.
We're here to help with every single moment leading up to, on & after your wedding day. We have everything you need plus some pretty sweet savings.
Macy's VIP Customers! WE WANT TO WELCOME SPRING WITH CELEBRATION AND WE WANT YOU THERE! Food, wine, entertainment and prizes on every floor! This is our biggest celebration ever. Please join us on March 29th and take advantage of our lowest prices on the last day of our VIP sale!
Guest Speakers:
Sherly Vallot of Pure Romance
Emma Giomi of Mark West Event Center