Wellbeing - Health, Sleep & Shift Work Conundrums! CIPD Ireland Southern Region Event

Wednesday, 30 November 2016 from 18:00 to 19:30 (GMT)
Event Details
The CIPD Southern Region Committee are delighted to welcome Dr. John Gallagher, Dr Susan Hill along with Angela O'Donovan to present an overview of their work on Wellbeing; Health, Sleep & Shift Work Conundrums. The event is taking place on Wed 30th November, 2016 @ 6pm at Vertigo, County Hall, Carrigrohane Road, Cork and is kindly sponsored by Cognate Health.
Dr. John Gallagher, Dr. Susan Hill & Angela O'Donovan will present their work on Wellbeing; Health, Sleep & Shift-Work Conundrums. As we all approach the end of another busy year, at which time wellbeing can often be most-challenged, this is a not-to-be-missed event where you can hear from experts in the field, and gain valuable insights for you & your organisation. You will also learn some tips on how to improve your own sleep, which is something we could all do with, especially heading into the holiday season! Whatever your core business, this content will be relevant, supported with case studies & analysis, and also open for Q&A. Given the time of day and year, the plan is to have a very discursive and interactive event, which will be of interest to all.
(Parking is available in the County Hall Car Park, entrance from Farranlea Road - off Wilton Road).
We look forward to meeting you all there.
Speaker Biographies: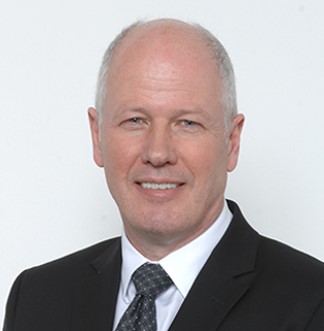 Dr John Gallagher
Managing Director, Consultant and Clinical Senior Lecturer, Cognate Health 
Dr John Gallagher is a Specialist in Occupational Medicine. Since completing his Masters degree at the Institute of Occupational Health, University of Birmingham he has been in full-time occupational medical practice for over 25 years. John is Managing Director and Consultant with Cognate Health Ltd. Cork. Prior to that he founded and was Managing Director with EHA. He is also a Consultant in Occupational Medicine and Head of the Occupational Health Department, HSE South and a Consultant in Occupational Medicine, Mercy University Hospital, South Infirmary/Victoria University Hospital, Bon Secours Hospital, Mater Private Hospital, Cork. He is Clinical Director of Healthcheck, Mater Private Hospital, Cork. John is Clinical Senior Lecturer in Occupational Medicine, University College Cork and Academic Director of the Diploma in Safety Health and Welfare at Work, University College Cork. John established the Training Scheme for Specialists in Occupational Medicine in Ireland for the Royal College of Physicians of Ireland and the Medical Assessment Programme for the Medical Council Assessors subcommittee. He led Cognate Health to ISO9001 accreditation. Past appointments included being Dean, Faculty of Occupational Medicine, Royal College of Physicians of Ireland, Member of the Toxicology Committee of the Royal Irish Academy, External Examiner Cardiff University MSc in Occupational Health and Assistant Chief Examiner, Faculty of Occupational Medicine, RCPI.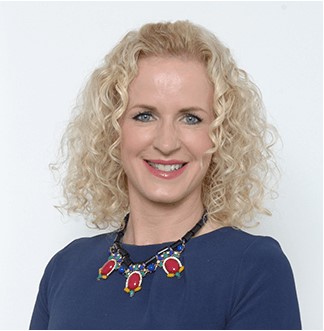 Dr Susan Hill
Clinical Director Cognate Health Ltd.
Dr Susan Hill graduated from University College Cork with an honours degree in medicine in 1995. Awarded the Blayney Prize for graduating in first place in her class. Following completion of her general medical training in clinical medicine, Susan worked as a registrar in rheumatology followed by a post as clinical tutor at Cork University Hospital where she contributed to the clinical teaching programme and assessment of students including development, evaluation and delivery of undergraduate medical education. Susan trained as a specialist in occupational medicine as part of the Royal College of Physicians of Ireland higher training scheme in occupational medicine. On completion of her specialist training, she joined the former Employment Health Advisors in Cork as a full time consultant and over the next 11 years worked as a consultant in a broad range of sectors, gaining extensive experience across all industry sectors but specifically in the pharmaceutical and medical device sectors, including preparation for medical audit, planning, development and supervision of health surveillance programmes and wellness programmes in the workplace and contributing to education and awareness of occupational health issues in the workplace. In 2015, Dr Hill was appointed as consultant and clinical director at Cognate Health. She is also a part time lecturer in occupational medicine for the Higher Diploma in Safety Health and Welfare at Work and for the Masters in Occupational Health at UCC.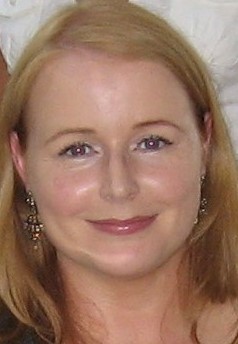 Angela O'Donovan
Occupational Psychologist and Human Resource professional
Angela's career spans 23 years in both senior public and private sector roles.  She has specialist expertise within Pharmaceutical, Medical Instrumentation as well as state body including a long-standing career trajectory within Higher Education. Within the Pharma sector she has been involved in green field and merger consolidation of organization structure, culture as well as psychometric alignment of human resources to strategic business needs at national and international levels.  She is one of a few experts nationally spanning the development, publication and use of psychometric assessment in a mainstream and bespoke manner related to individual to organization and to role-fit. Over her career she has assessed over 75,000 candidates and run over 750 Assessment Centres to date.  Angela has developed and supported an extensive range of Senior Leadership Development programmes within a diverse array of contexts with a psychometric and competency basis. She approaches this in facilitating context driven individual leadership performance as well as contributing to organizational sustainability and the future-proofing of the human resource base line.  Within Higher Education she has held management positons at University College Cork related to HR Strategy and Organisational Development, Learning and Development coupled with Programme Academic Director for CIPD and IITD accredited programmes which are delivered in partnership with business via an integrated model.   A member of the International Steering Group for the 'Performance for All' Project involving over 56 institutions internationally she also led the Introduction of performance management in the Irish HE Sector via her HR post in University College Cork. A qualified and experienced Mediator and Executive Coach she believes in people based intervention, systems and approaches to optimize the individual, the team as well as the organization they operate in. 
Sponsor Biography:

Cognate Health
The 'art' is in the design and customisation of the occupational health services to fit the unique needs and styles of individual clients.
Led by Dr John Gallagher, our team of medical and industry experts have been collaborating with clients nationwide in the design and management of their occupational health for over 20 years. Our extended physician network means that no matter where our clients are in Ireland, we're with them every step of the way to facilitate a healthy workplace environment and to cultivate a culture of organisational performance.  Cognate Health have achieved and maintain the required standard as defined by National Standards Authority of Ireland (ISO 9001) and are therefore strengthened by quality procedures and protocols in order to ensure that clients' needs are being met to the highest possible standards. We work with organisations of all sizes, from small businesses to large academic institutions all the way through to global corporations. Many of the leading organisations in Ireland have chosen to partner with us to deliver a full spectrum of occupational health services and resources.  Zenith Energy; EMC; ISS; Chris Mee Group; St. Lukes; UCC; Noonan. Our head office is based in Mahon Industrial Estate, Blackrock, Cork.
Please Note:
Professional photography and video production may be taking place at the event and these images may be used on future promotional materials for CIPD. Please note that by attending the event, you are giving your consent for your image to be used on any CIPD promotional materials.
Do you have questions about Wellbeing - Health, Sleep & Shift Work Conundrums! CIPD Ireland Southern Region Event?
Contact CIPD Ireland
When & Where

Vertigo
County Hall
Carrigrohane Road
Cork
Ireland


Wednesday, 30 November 2016 from 18:00 to 19:30 (GMT)
Add to my calendar