Description
Promoting Health and Wellbeing in the Workplace.
Join us for an enlightening and engaging breakfast morning designed to help you create a wellness program that works for your culture.
Alan Quinlan, Rugby Legend, TV analyst, and mental health advocate will host this innovative event.
David Casey, DeCare's Wellness and Health Promotion manager will equip organisations with the knowledge to run successful well-being programs.
The Irish Heart Foundation will educate delegates on how to gain their workplace wellbeing awards, Active at Work and Healthy Eating Workplace award.
CIPD will educate delegates on the central role the line manager plays in workplace wellness.
Dermot Goode, a leading expert on healthcare benefits, will discuss emerging trends in employee wellness and how to avoid the pitfalls from a market perspective.
Cathy O Connor, stylist for TV3 and RTE will lead an interactive session designed to give you the professional confidence to excel in your career.
Brian Cash, of Dublin Fit Club, former professional footballer will be on hand to keep us active!
Why Attend:
At the end of the morning, you will have gained expert knowledge that will empower you to make positive changes within your organisation that are focused on utilising wellness strategies to nurture existing talent and attract top talent to your company, in an extremely competitive marketplace. Most importantly it covers all the essential information Business /HR teams will need to help influence change in behaviours within their workplace.
Who is this seminar for?
Business leaders / HR professionals/ Managers with an interest in employee wellness.
Schedule for the morning:
07:15 - 08:00 AM - Registration/ Light breakfast / networking
08:00 - 10:00 AM – Speakers
When: Friday 10th November
Where: The Marker Hotel, Dublin
---
FAQ's
What are my transport/parking options for getting to and from the event?
For directions and information on public transport links to The Marker Hotel see https://www.themarkerhoteldublin.com/contact/
For information on car parking in the vicinity of The Market Hotel see http://www.q-park.ie/parking-with-q-park/our-parking-facilities/dublin/q-park-grand-canal-square
How can I contact the organiser with any questions?
For any general queries, contact - wellness@decaredental.eu
Is my registration fee or ticket transferrable?
Yes, if you cannot make it on the day we will facilitate and accept the transfer of tickets.
Is it ok if the name on my ticket or registration doesn't match the person who attends?
Yes, we will accept a different name on the ticket. Please bear in mind that if we are not informed of a change in name, we will not have a printed name tag for the new attendee on the day.
---
Speaker Bio's
David Casey
Wellness and Health Promotion Manager DeCare Dental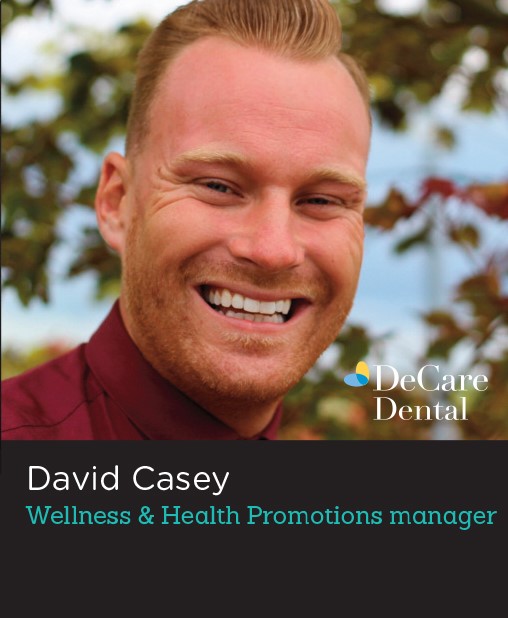 David Casey RDN holds a national certificate in biology and a specialist certificate in oral health with health promotion. David has over 9 years clinical experience in healthcare and has worked over the last 6 years designing, building and implementing wellness and education programs for over 500 companies across Ireland and the UK. He has also completed courses in essentials in palliative care training and essentials in Dementia care training. In June 2014, Dave was awarded the Annual Special Care Dental Professional Award from the Irish Society for Disability and Oral Health and most recently awarded the Irish Gerontology Society's 2017 Presidential Award for his research on oral health and the ageing population. He is currently completing his MA in Health Promotion.
Maureen Walsh
CEO, DeCare Dental Operations and DeCare Dental Insurance Ireland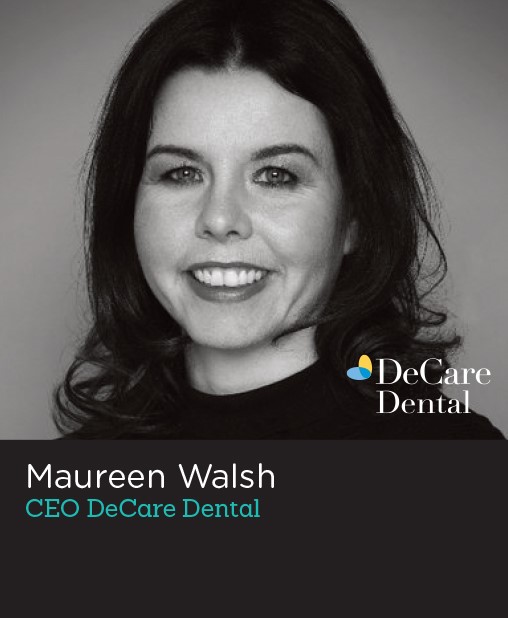 Originally from the US, Maureen moved to Ireland in 1999 to help establish DeCare Operations Ireland Limited, a claims and shared services centre based in Claremorris, Co. Mayo. Maureen has led DeCare Dental Insurance Ireland from start-up stages to become Ireland's only specialist dental insurer and oral health company. DeCare is proud to serve individuals and companies throughout Ireland, ranging in size from 10 to 5000 staff. Maureen has a Bachelor of Science (Marketing) from Boston College Carroll School of Management, a Masters in Business Administration from the National University of Ireland, Galway and has a Certified Insurance Practitioner qualification from the insurance institute of Ireland.
Maureen is the Regional President of IBEC West and has held the role of Chairperson of Mayo Cancer Association and is a member of various associations such as 30% Club supporter, Bizmentors Advisory Board, the MBAA Association, the American Chamber of Commerce, the Dublin Chamber of Commerce and the Claremorris Chamber of Commerce.
Alan Quinlan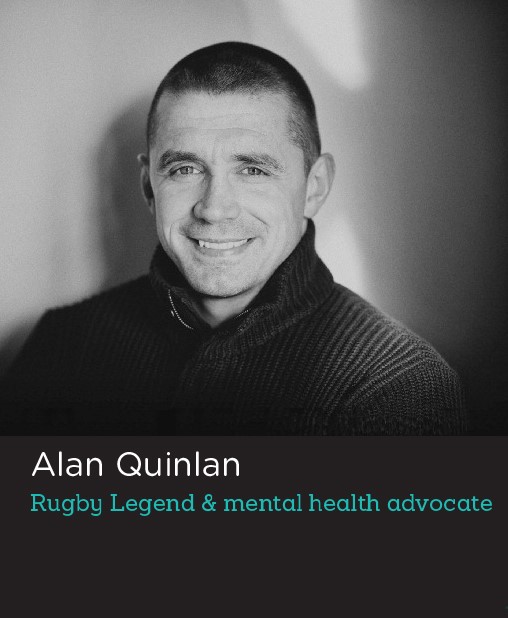 Alan Quinlan has become a recognised spokesperson on the topic of anxiety and depression. Alan is passionate about sharing his own experience of dealing with mental health issues, and the key role a healthy lifestyle can play in dealing with stress and how support, both in the workplace and at home can aid recovery. Alan played with Munster Rugby up until 2011 and has 27 caps as a player on the Irish International Rugby Team. More recently, Alan has become a regular contributor on RTE, BCC Northern Ireland and Sky Sports.
Janis Morrissey, BSc, MSc, MINDI
Registered Dietitian, Health Promotion Manager Irish Heart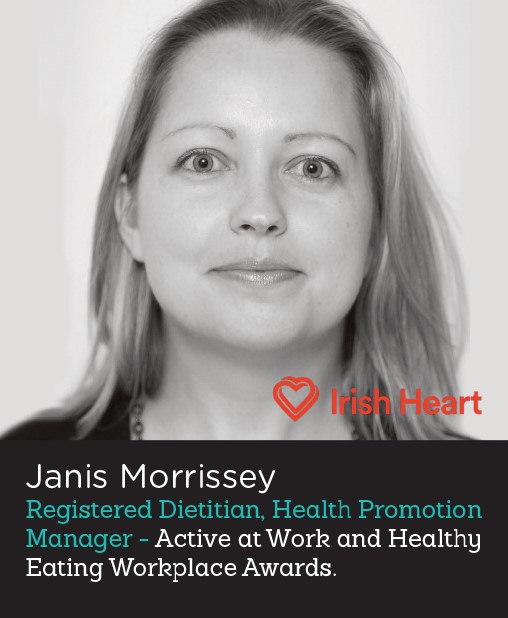 Janis Morrissey is head of Irish Heart's health promotion team and has worked for the organisation for fifteen years. She is responsible for general heart health, healthy eating and physical activity programmes in communities and workplaces nationwide. She acts as media spokesperson on heart health matters, leads Irish Heart's annual health promotion awareness campaign and co-ordinates the organisation's heart health information. She is also involved in Irish Heart's advocacy work, particularly in relation to childhood obesity and regulation of food marketing to children.
Janis is a registered dietitian and has an Honours B.Sc. in Human Nutrition and Dietetics from DIT Kevin St/Trinity College Dublin and a M.Sc. in European Food Regulatory Affairs from the University of Ulster. She is a member and past president of the Irish Nutrition and Dietetic Institute, the professional body for dietitians.
Derrmot Goode
Managing Director, Total Health Cover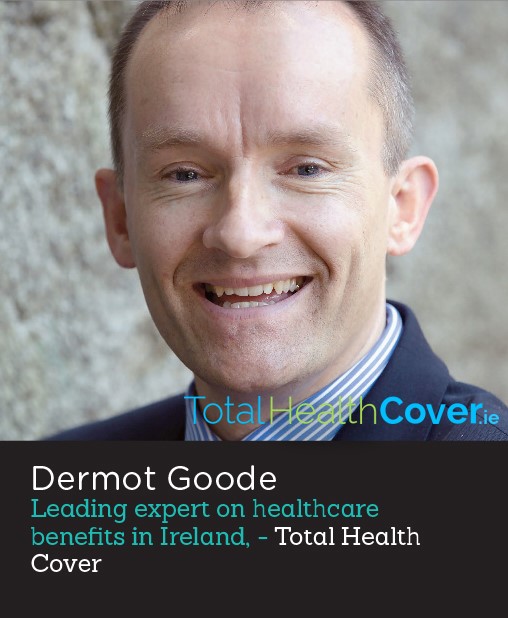 Dermot Goode is the leading expert on healthcare benefits in Ireland. He has over 25 years' experience in healthcare having worked with VHI, BUPA Ireland, Cornmarket Healthcare Division and healthcare consultancy roles with Irish Pensions Trust and Mercer Ltd. He established PHI Consulting (Ireland) Ltd in 2009 to provide advice on all aspects of healthcare cover in Ireland. He is a Qualified Financial Advisor (QFA) and also holds the APA qualification for general personal lines insurances.
Brian Cash
Dublin Fit Club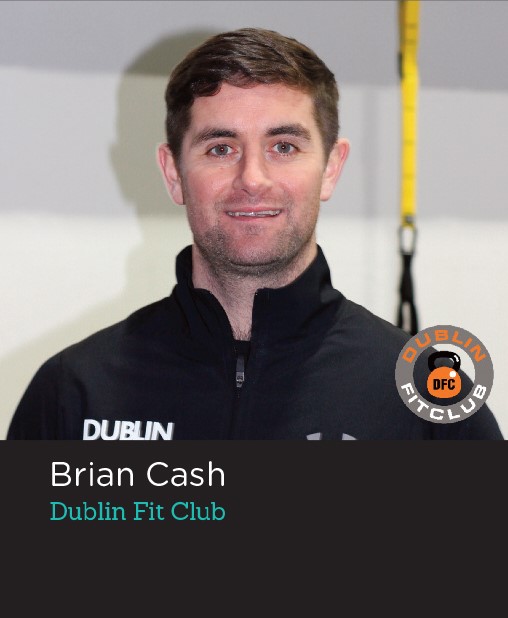 Brian Cash is an ex-professional footballer with over 20 years' experience in the fields of sport and fitness. He moved to England at just 15 years of age to follow his dream and pursue a career as a professional footballer. He turned pro at 17, representing Ireland up to U21 level followed by a successful seven-year stint at Nottingham Forest.
He later returned home to play in the League of Ireland for Derry City, Sligo Rovers, and St Patrick's Athletic respectively for an additional six years.
When he retired from football, Brian studied to become a personal trainer and continues to upskill and complete various fitness and nutrition courses.
Using the wealth of experience and knowledge he gained from the football industry, Brian went on to open Dublin Fit Club, a training facility based in Sunshine Industrial Estate, Dublin 12, six years ago.
He is also a Level 1 qualified Precision Nutrition Coach, Level 4 Personal Trainer, and Strength and Conditioning Coach, with a wealth of knowledge in current training techniques like TRX, Kettlebells, and Bootcamp Training. Brian also regularly contributes to newspapers, magazines and TV shows, including Saturday AM, U magazine, and Irish Tatler.
Cathy O Conor
Stylist / Broadcaster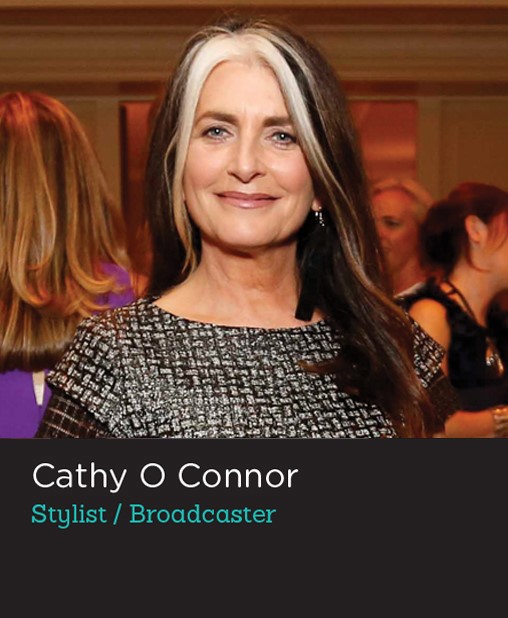 Style Workshop- 'A stylish working wardrobe elevates confidence, a professional confidence that allows the individual to focus on the task at hand and excel in the career'. Cathy O Connor is one of Ireland's most respected fashion stylists. Through her regular appearances on RTE and TV3, she has garnered a devoted following. Renowned for her expertise and practical advice, Cathy's passion for all things stylish, resonates with people everywhere.
Michelle Staunton
HR Project and Engagment Manager.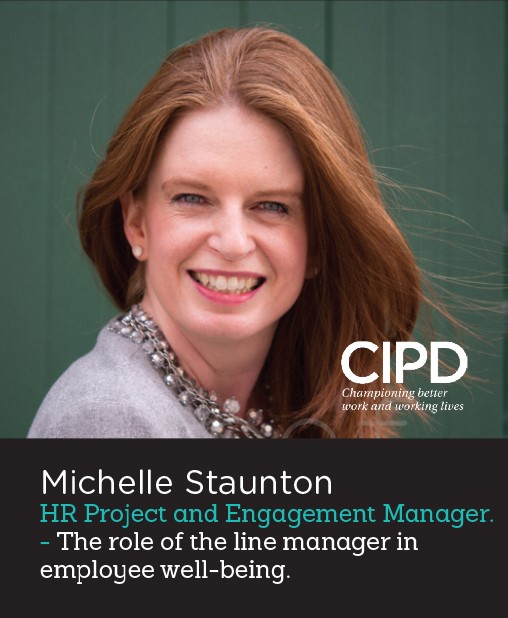 With over fifteen years experience in the public and private sector, Michelle Staunton is an experienced human resources and programme development professional.
Michelle is currently HR Projects and Engagement Manager with the Chartered Institute of Personnel and Development (CIPD) in Ireland. She is the Project Lead on a number of key initiatives such as the CIPD Ireland HR Awards, the HR Practices in Ireland research and also a regular HR content contributor to the monthly Members Update.
Michelle recently achieved First Class Honours in an MSc in Work and Organisation Behaviour from Dublin City University (DCU). Her thesis explored the role and impact of the line manager on the HRM - employee well-being relationship.
Working with Fáilte Ireland for nearly ten years, Michelle worked on a number of high profile projects such as The Gathering Ireland where she led the roll out of a nationwide Community Engagement Programme to create local engagement and ownership of The Gathering.
As a HR Advisor in Fáilte Ireland, she delivered training programmes to facilitate on-going organisational change across the nationwide Tourist Information Network. Michelle has expertise on the implementation of High Performance Work Systems and how they can impact on business outcomes. During her time as HR Advisor, she also had responsibility for recruitment for the organisation.
Experienced in the field of facilitation and learning & development, Michelle has developed and delivered training in human resources, tourism, communications, and personal & interpersonal skills. She is passionate about learning and develops programmes that are always participant centered and engaging.
Michelle is also a graduate of University of Limerick, Michelle holds a BA in Public Administration and HRM. A qualified Coach, she has an Advanced Diploma in Personal and Executive Coaching, as well as a First Class Honours Postgraduate Diploma in Adult and Community Education from NUI Maynooth.
Originally from Mayo, Michelle has lived in Dublin for a number of years and loves the energy and possibilities that are in the city while still being able to head west to recharge the batteries. The best of both worlds!
Michelle Staunton

CIPD

The role of the line manager in employee well-being.

David Casey

DeCare Dental

International perspectives on promoting health and wellbeing in the workplace

Brian Cash

Dublin Fit Club

Regular exercise can have a positive impact on your mental health.

Dermot Goode

Total Health Cover

Employee Wellness & How to Avoid the Pitfalls – A Market Perspective

Janis Morrisey

Irish Heart

- Active at work and Healthy Eating Workplace Awards.

Cathy O'Connor

Stylist/Broadcaster

A stylish working wardrobe elevates confidence, a professional confidence that allows the individual to focus on the task at hand and excel in the career.

Alan Quinlan

Rugby Legend & Mental Health Advocate

Event MC

Maureen Walsh

DeCare Dental

Opening Address