Description
Promoting Health and Wellbeing in the Workplace.
Join us for an enlightening and engaging breakfast morning designed to help you create a wellness program that works for your culture.
Alan Quinlan, Rugby Legend, TV analyst, and mental health advocate will host this innovative event.
David Casey, DeCare's Wellness and Health Promotion manager will equip organisations with the knowledge to run successful well-being programs.
Did you know sitting for long periods is thought to slow the metabolism, which affects the body's ability to regulate blood sugar, blood pressure and break down body fat? The Irish Heart Foundation will educate delegates on their chairs can kill campaign.

Gain valuable insights into how to obtain the Ibec KeepWell Mark accreditation.
Dermot Goode, a leading expert on healthcare benefits, will discuss emerging trends in employee wellness and how to avoid the pitfalls from a market perspective.
Why Attend:
At the end of the morning, you will have gained expert knowledge that will empower you to make positive changes within your organisation that are focused on utilising wellness strategies to nurture existing talent and attract top talent to your company, in an extremely competitive marketplace. Most importantly it covers all the essential information Business /HR teams will need to help influence change in behaviours within their workplace.
Who is this seminar for?
Business leaders / HR professionals/ Managers with an interest in employee wellness.
Schedule for the morning:
07:15 - 08:00 AM - Registration/ Light breakfast / networking
08:00 - 10:00 AM – Speakers
When: Thursday 8th November
Where: The Clayton Silver Springs Hotel, Cork
---
FAQ's
What are my transport/parking options for getting to and from the event?
For directions and information on public transport links to The Clayton Hotel Silver Springs. see https://www.claytonhotelsilversprings.com/maps-and-directions/
There is free parking available at the Clayton Silver Springs Hotel Cork.
How can I contact the organiser with any questions?
For any general queries, contact - wellness@decaredental.eu
Is my registration fee or ticket transferrable?
Yes, if you cannot make it on the day we will facilitate and accept the transfer of tickets.
Is it ok if the name on my ticket or registration doesn't match the person who attends?
Yes, we will accept a different name on the ticket. Please bear in mind that if we are not informed of a change in name, we will not have a printed name tag for the new attendee on the day.
---
Speaker Bio's
David Casey
Wellness and Health Promotion Manager DeCare Dental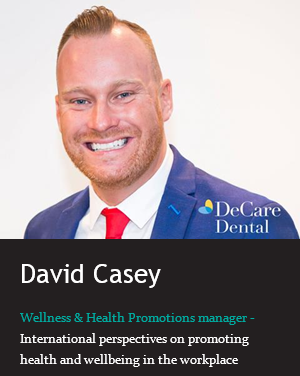 David Casey RDN holds a national certificate in biology and a specialist certificate in oral health with health promotion. David has over 10 years clinical experience in healthcare and has worked over the last 7 years designing, building and implementing wellness and education programs for over 500 companies across Ireland and the UK. He has also completed courses in essentials in palliative care training and essentials in Dementia care training. In June 2014, Dave was awarded the Annual Special Care Dental Professional Award from the Irish Society for Disability and Oral Health and most recently awarded the Irish Gerontology Society's 2017 Presidential Award for his research on oral health and the ageing population. He is currently completing his M.A. in Health Promotion with specialist interest in workplace wellbeing at the school of Medicine, Nursing and Health Science at NUI Galway.

Maureen Walsh
CEO, DeCare Dental Operations and DeCare Dental Insurance Ireland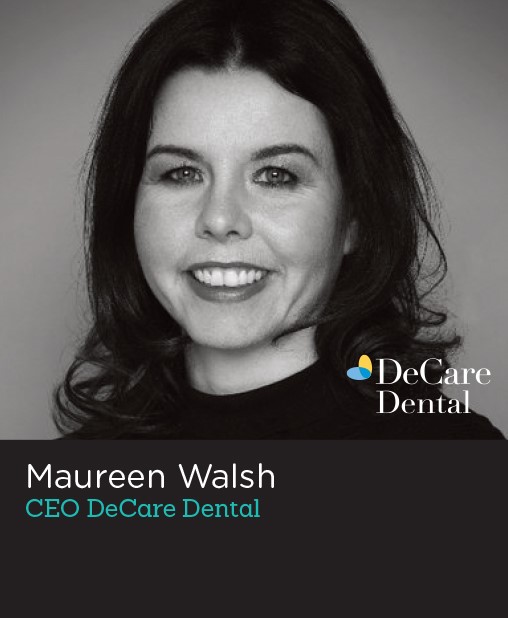 Originally from the US, Maureen moved to Ireland in 1999 to help establish DeCare Operations Ireland Limited, a claims and shared services centre based in Claremorris, Co. Mayo. Maureen has led DeCare Dental Insurance Ireland from start-up stages to become Ireland's only specialist dental insurer and oral health company. DeCare is proud to serve individuals and companies throughout Ireland, ranging in size from 10 to 5000 staff. Maureen has a Bachelor of Science (Marketing) from Boston College Carroll School of Management, a Masters in Business Administration from the National University of Ireland, Galway and has a Certified Insurance Practitioner qualification from the insurance institute of Ireland.
Maureen is the Regional President of IBEC West and has held the role of Chairperson of Mayo Cancer Association and is a member of various associations such as 30% Club supporter, Bizmentors Advisory Board, the MBAA Association, the American Chamber of Commerce, the Dublin Chamber of Commerce and the Claremorris Chamber of Commerce.
Alan Quinlan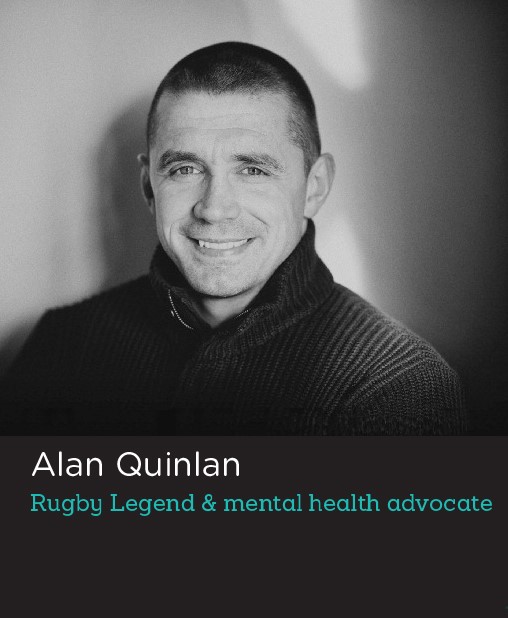 Alan Quinlan has become a recognised spokesperson on the topic of anxiety and depression. Alan is passionate about sharing his own experience of dealing with mental health issues, and the key role a healthy lifestyle can play in dealing with stress and how support, both in the workplace and at home can aid recovery. Alan played with Munster Rugby up until 2011 and has 27 caps as a player on the Irish International Rugby Team. More recently, Alan has become a regular contributor on RTE, BCC Northern Ireland and Sky Sports.
Dermot Goode
Managing Director, Total Health Cover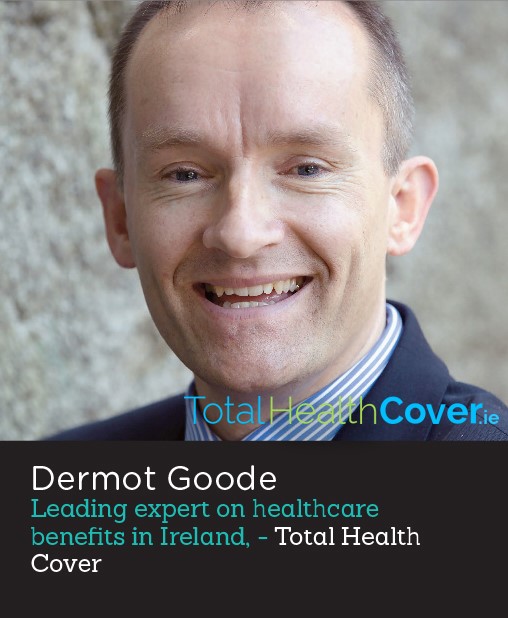 Dermot Goode is the leading expert on healthcare benefits in Ireland. He has nearly 30 years experience in healthcare having worked with VHI, BUPA Ireland, Cornmarket and healthcare consultancy roles with Irish Pensions Trust, Mercer Ltd and Willis Towers Watson. He established PHI Consulting (Ireland) Ltd in 2009 to provide advice on all aspects of healthcare cover in Ireland. He is a Qualified Financial Advisor (QFA) and also holds the APA qualification for general personal lines insurances.
He lectures on health insurance programmes with the Insurance Institute of Ireland (III) and is the co-author of their Accredited Product Advisor textbook for 'Private Medical Insurance'. He is a regular contributor on both radio, television and in the print media advising individual and corporate consumers how to save money on their healthcare costs. He delivers key note speeches on health care developments and trends at various industry forums across the country.
He developed the Total Health Cover concept to show individual consumers and employers how to find the best health insurance cover at the lowest cost, but more importantly how to source other complementary healthcare products such as Medical Cash, Dental, Eye-Care, Travel, Health Screening, Wellness Services and many more to build the best healthcare package for your budget. He has partnered with some of the leading healthcare providers in the country to make these products and services available to all consumers on one site.
Enda Campbell
Workplace Health Promotion Officer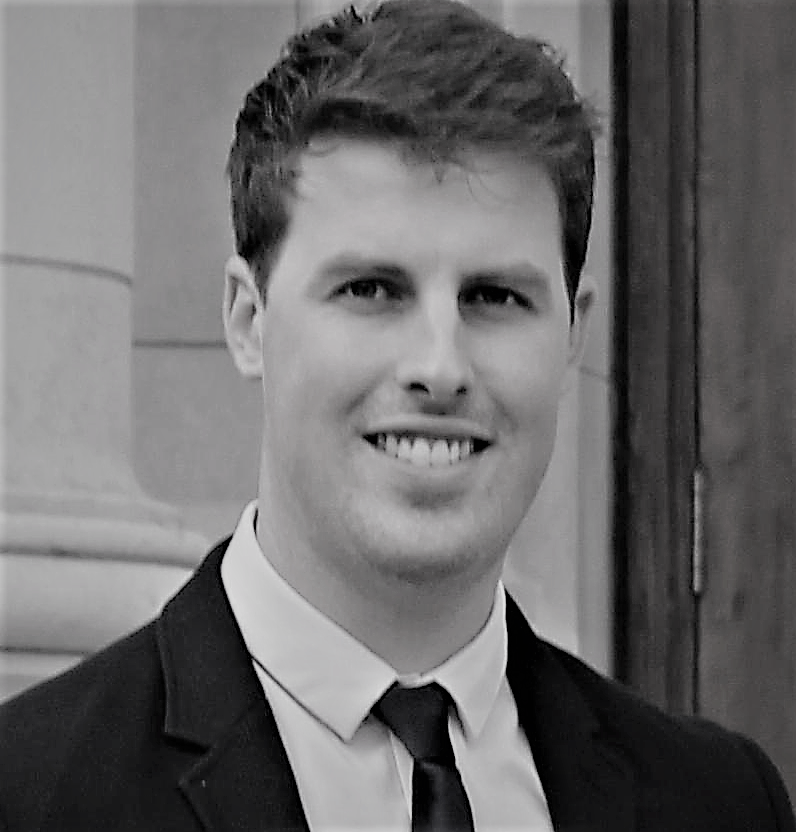 Enda co-ordinates the workplace health promotion programmes within the Irish Heart Foundation. He holds a BSc in Sport and Exercise Science, an MA in Health Promotion and applies his learning from both fields to workplaces across Ireland. To date, Enda has worked with a full spectrum of clients from elite athletes to corporate clients in both public and private sector. He also worked on the development of Ireland's first postgraduate course in Workplace Wellness that launched in 2017. With Irish Heart Foundation's Well@Work programme, he helps workplaces plan, implement and evaluate their own bespoke wellness programmes basing it on the fundamentals of health promotion and best evidence. His work on the recent "Chairs Can Kill" campaign for also reinforced the need to fight against Ireland's obesogenic environment that leads to heart disease and stroke.
David Broderick
Senior Member of the Ibec KeepWell Team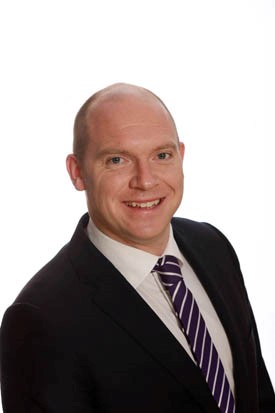 The KeepWell Mark™, is an evidence-based process for developing a workplace wellbeing organisational strategy and formal accreditation from Ibec. David Broderick is a senior member of the Keepwell Team in Ibec working with companies to help them recognise and celebrate their wellness initiatives. He has over a decade of experience working with corporate clients, developing and managing international graduate placement programmes for indigenous and multinational companies such as Apple, Bord Bia, Hovione, O2, Tourism Ireland, Teelings and Glanbia.
David holds BBS (Hons) in Management, an MSc in Strategic Management and will graduate from Michael Smurfit Business School this December.