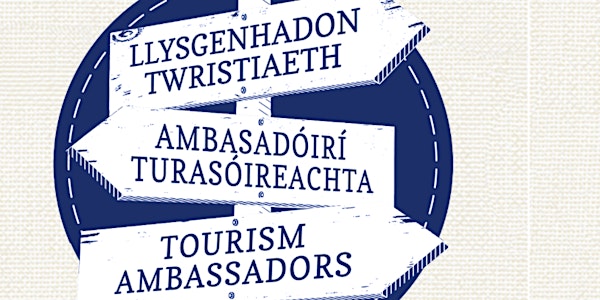 Wexford Ambassador Training Day 2
Join our 2nd free Wexford Ambassadors training day and learn about local history and heritage while upskilling your customer service skills
When and where
Location
The Presentation Arts Centre Convent Road Y21 X889 Enniscorthy Ireland
About this event
Ancient Connections is reviving the bond between Co. Wexford, Ireland and Pembrokeshire, Wales, through a number of projects and events over the next few years. These include festivals, art installations and the development of a new pilgrimage route.
To encourage visitors attending these events to spend more time in Co. Wexford enjoying the beautiful scenery, fantastic heritage and charming people, we are establishing Wexford Tourism Ambassadors!
Ambassadors are volunteers who help visitors at events. If you want to become a Wexford Tourism Ambassador, sign up for our free training days, which will be held in The Presentation Arts Centre, Enniscorthy, on the 8th, 15th and 22nd of October 2022.
During those training days, you will learn about:
Local history, heritage, folklore, culture, people and places, as well as the tourism economy in your area: who your visitors are, what they're looking for and why they're visiting.
Two of the training days will be class-based, while the third will be an 'out and about' day visiting sites of interest in your area. You must complete at least two of the three days to become a certified Wexford Tourism Ambassador.
As well as being informative, the training is also great fun and a good way of finding other like-minded people in your community. You can use your new skills to volunteer at future Ancient Connections events, find work in the tourism industry or support your own business.