WHAT MORE CAN MEN DO? Men Ending Gender-Based Violence- Panel Discussion
Munster Technological University and Men's Development Network present a panel discussion on ending gender based violence.
About this event
Munster Technological University, Ireland's first University to receive White Ribbon status, and Men's Development Network have partnered to present this timely and crucial discussion on ending gender-based violence on the eve of International Day for the Elimination of Violence against Women. Introduced by MTU President Professor Maggie Cusack, the event will be hosted by renowned RTE presenter Miriam O'Callaghan.
Guest panelists include:
Sean Cooke, CEO, Men's Development Network
John Meyler, MTU lecturer, former Cork Hurling Manager
David Meyler, Ireland Under-17s coach, former professional soccer player
Eve McDowell, Activist and founding member of Stalking Ireland
Dr Shawna Coxon, Deputy Commissioner, an Garda Síochána
David Joyce, Equality and International Development Officer, Irish Congress of Trade Unions
November 25th also marks White Ribbon Day, where both men and women are encouraged to wear a symbolic white ribbon and take the pledge "never to commit, condone, or remain silent about gender-based violence." This signals the 16 Days of Activism against Gender-Based Violence campaign running until December 10th.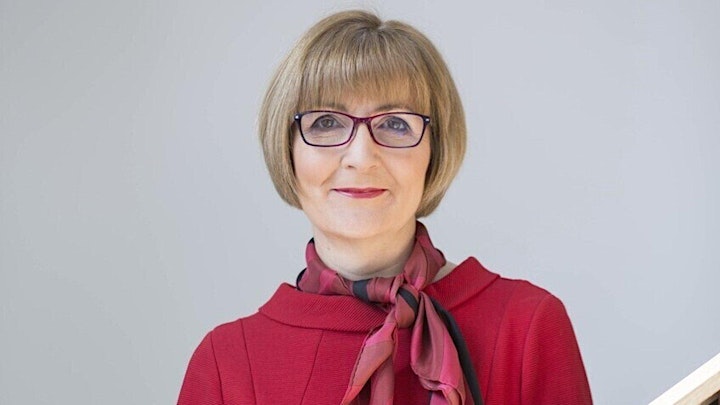 Professor Maggie Cusack- President of Munster Technological University (MTU)
Maggie did her BSc degree in Cell Biology at the University of Glasgow. Her PhD at the University of Liverpool was a Tate & Lyle CASE award where she studied the sweetest substance known which, surprisingly, is a protein called thaumatin. Protein research then brought her to Geosciences at the University of Glasgow where, as a NERC PDRA, she investigated proteins in brachiopod shells. As a Royal Society University Research Fellow, Maggie collaborated with Sir Alwyn Williams for many years, establishing her enthusiasm for biominerals. As well as research and teaching commitments at the University of Glasgow she held several leadership roles including Associate Dean for the Faculty of Physical Sciences Graduate School, International Lead for the College of Science & Engineering and Head of School of Geographical & Earth Sciences.
As Professor of Biomineralisation, Maggie's research interests are broad and multi-disciplinary. These interests include extracting environmental information from shells and corals using isotopes and trace elements and determining how shells of economically important species such as mussels, will be affected by environmental change including ocean acidification.
She is a long-standing advocate of multidisciplinary work, collaborating with Earth and Biological Scientists, Materials Scientists, Isotope Geochemists, Chemists and Engineers, securing international funding as well as funding from four UK research councils: BBSRC, EPSRC, NERC and MRC. In her research Maggie employs a vast range of techniques including scanning electron microscopy to quantify elemental and crystallographic data, synchrotron analyses for tomography and detailed chemistry, cell biology and protein characterisation to investigate biomineral formation.
In 2017 Maggie joined the University of Stirling as Dean of the Faculty of Natural Sciences. The Faculty comprises the Institute of Aquaculture, Divisions of Biological & Environmental Science, Computing Science & Maths and Psychology. In 2018, she completed the Senior Executive Programme of the London Business School. She holds several external roles including being a member of the Scottish Government STEM Strategy Advisory Group, Chair of the Learned Societies Group (LSG), member of the Royal Society Partnership Grants Committee and the Carnegie Trust PhD committee. She recently completed a 3-year term as Vice-President (Physical Sciences) of the Royal Society of Edinburgh. She is the interdisciplinary advisor of REF sub-panel B7 (Earth Systems and Environmental Science) in criteria-setting and assessment phases.
Maggie was awarded the Saltire Society's Scottish Science Award in 2008, elected Fellow of the Royal Society of Edinburgh in 2011 and, in 2017, she was awarded the Schlumberger Medal by the Mineralogical Society.
On 1st January 2021, as Munster Technology University was founded, Maggie took up the role of Inaugural President of MTU.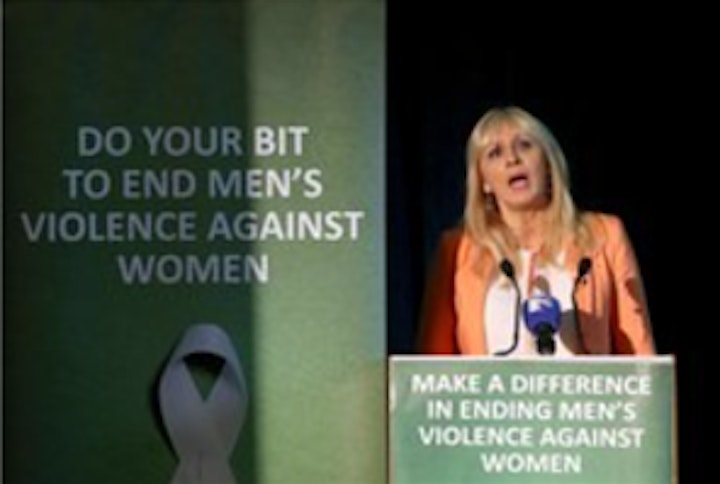 Meet our Chair
Miriam O'Callaghan is an Irish radio and television presenter with RTÉ. Since becoming presenter of Prime Time in 1996, Miriam has interviewed high profile speakers across Irish society and has also moderated national debates and conversations. Since 2013, Miriam has also served as an Ambassador of the White Ribbon Ireland campaign.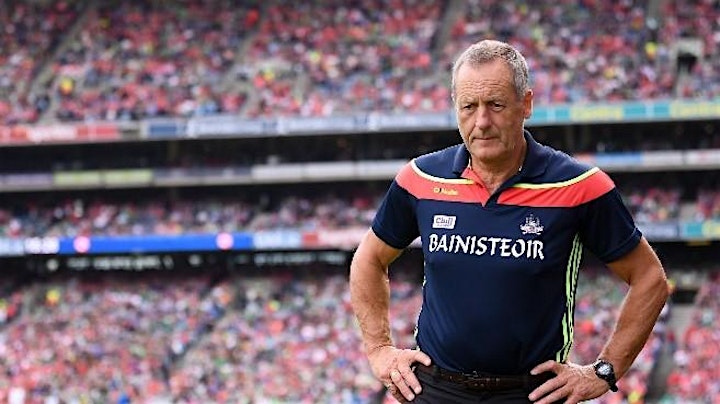 Meet our Panelists
John Meyler enjoyed an inter-county career that spanned fifteen years. Beginning as a dual minor with Wexford, he later played with the county's under-21 and senior sides. After joining the Cork senior team in 1982, Meyler won an All-Ireland medal in 1986. As a dual player with the St. Finbarr's club, Meyler won seven county championship medals across both codes, dual Munster medals and an All-Ireland medal as captain of the club's football team in 1987. John has managed his native county Wexford and also Cork, married to former international swimmer Stella Bowles, they have two children Sarah and David. John is a Lecturer in Strategy in MTU.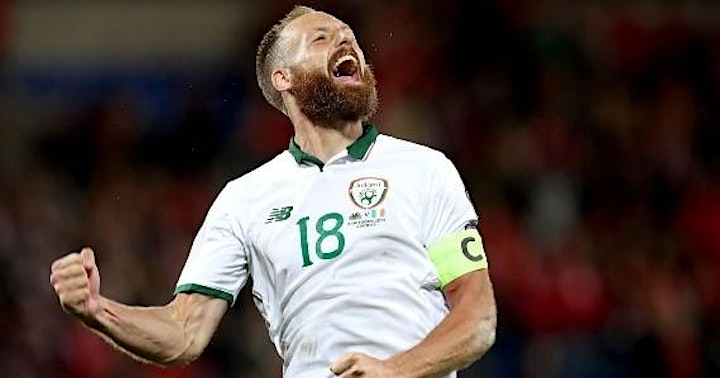 David Meyler is an Irish former professional footballer who played as a central midfielder. After turning professional at League of Ireland team Cork City, David moved to Sunderland in the Premier League in 2008. He joined Hull City in 2013 after a short loan spell. David helped Hull to the Premier League where he played over 100 games and played in the 2014 FA Cup Final David moved to Reading in 2018, where he finished his career in 2019 after a brief loan spell at Coventry City. David was a full international for the Republic of Ireland between 2012 and 2018, playing 26 games captaining his country on four occasions . David is married to Cally and have two wonderful children Alanna (5) and Brody (2) David has recently completed his A & B Coaching Licences and is currently working with the Ireland U17 team with Colin O Brien.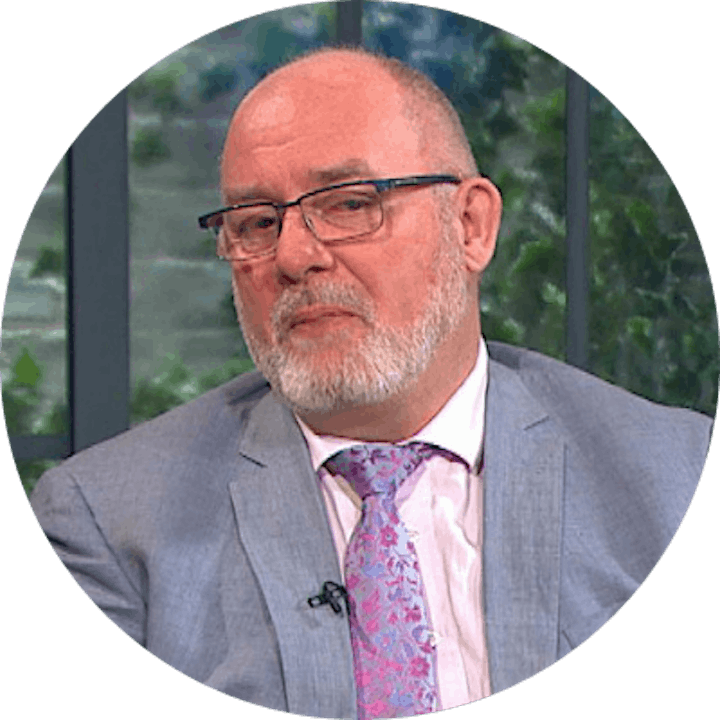 Seán Cooke is the Chief Executive Officer of the Men's Development Network, an NGO headquartered in Waterford which works through a transforming masculinities lens to engage with men and boys around being their most authentic selves. As Chief Executive Officer for MDN, Seán is responsible for the overall strategic and operational management of the organisation, including full responsibility for staff and budgetary management, implementation of strategy and supporting the board. He is also the official spokesperson for the Men's Development Network, responsible for external relations and corporate affairs.
Seán is an advocate for human rights and gender equality and supports this through his work on the White Ribbon Campaign – which the Men's Development Network have been leading in Ireland since 2010. White Ribbon exists in over 60 countries globally and is dedicated to ending Violence against Women and Gender-Based Violence.
Seán's holds a primary degree in Communications Studies and a Masters in Community Development. He has over 30 years' experience working in the Community and Voluntary sector both at front line and senior management level. Previous experiences included working in Community and Youth Development, Project Management of major community-based capital projects and as a local development consultant.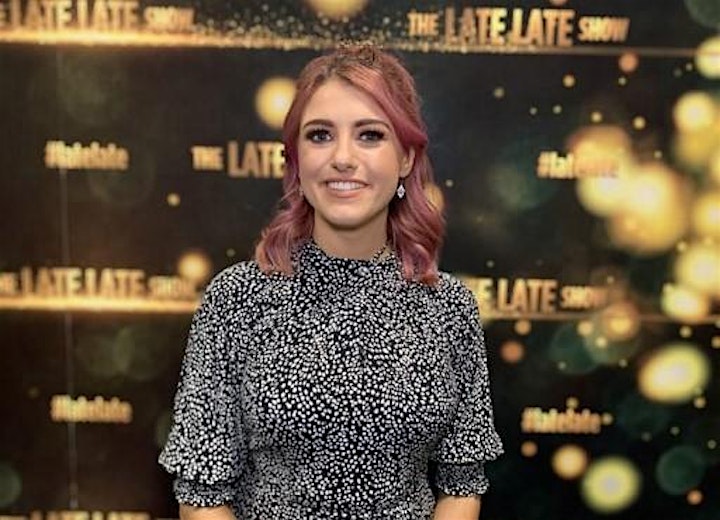 Eve McDowell is an activist and advocate for stalking victims/survivors. Eve is passionate about sustainability, consent promotion and gender equality.
She is the founder of Stalking Ireland, an organisation raising awareness, supporting victims and helping to prevent stalking by educating as many people as possible about the issue of stalking and the impacts it has.
At present, stalking is not named as a crime in Ireland so Stalking Ireland have been spearheading a National campaign which is calling on the Department of Justice to enact a stand-alone stalking offence. Stalking Ireland also co-host various workshops and deliver talks to college students.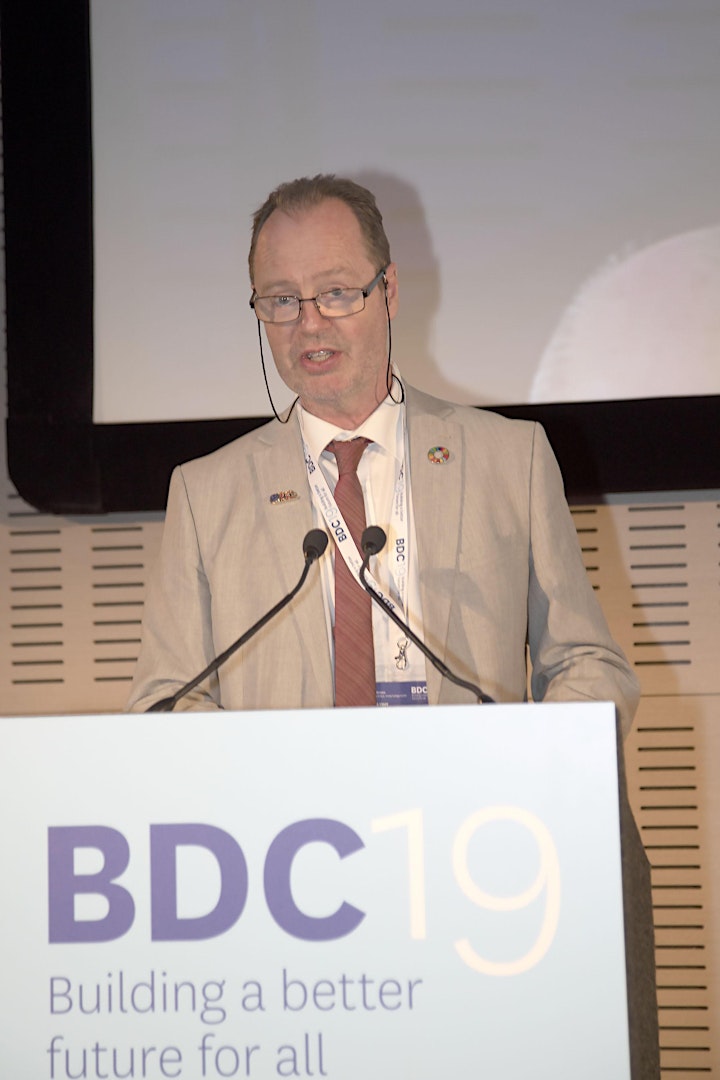 David Joyce is Equality Officer with the Irish Congress of Trade Unions.
His areas of work include the promotion of equality at a number of levels: within trade unions and in Irish workplaces as well as at the national policy level. This involves the development of policy on equality related issues and the production of guidelines for trade unions on various equality issues as well as representing Congress on a number of external departmental and agency equality related committees.
He also participates in various ETUC equality initiatives including the negotiating group on the development of a joint framework of action for gender equality, and the revision of the Parental Leave Directive. David represents the ICTU at the ILO and was part of the Workers Group that negotiated ILO Convention 190 on violence and harassment in the world of work.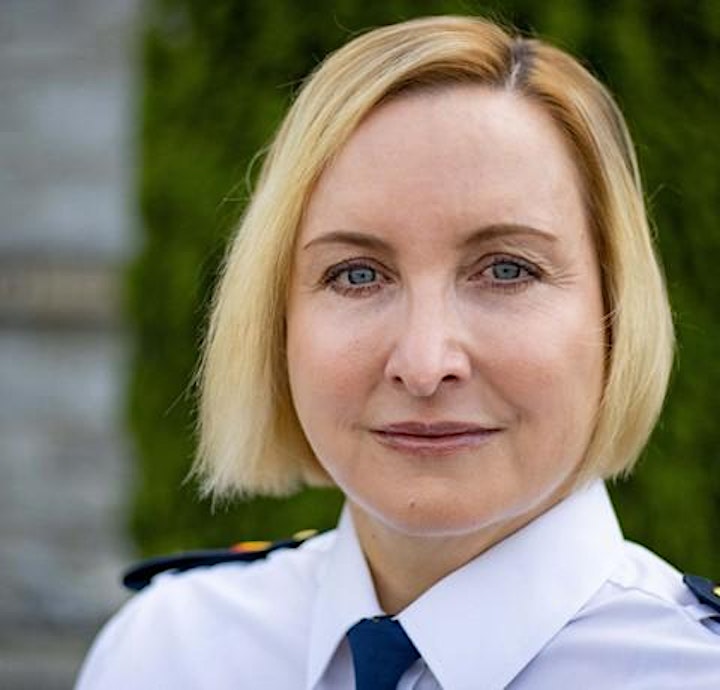 Doctor Shawna Coxon is the Deputy Commissioner of An Garda Síochána responsible for Strategy, Governance and Performance. Having previously worked as a police officer in Toronto, Canada, Dr. Coxon rose through the ranks of the Toronto Police to hold the role of Deputy Chief. She was appointed as An Garda Síochána's Deputy Commissioner earlier this year and holds a Ph.D. in Law from the University of Leicester, UK. She also holds a Masters in Criminology from the University of Toronto, Canada.
Organiser of WHAT MORE CAN MEN DO? Men Ending Gender-Based Violence- Panel Discussion