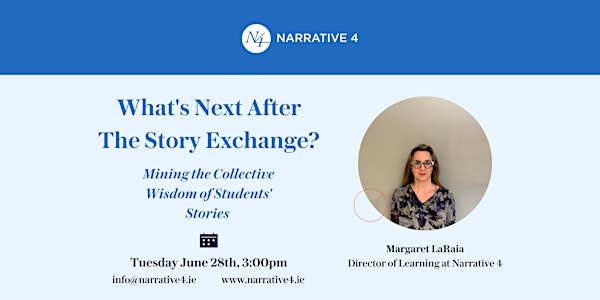 What's Next After The Story Exchange?
What's Next After The Story Exchange? Mining the Collective Wisdom of Students' Stories.
About this event
When a Story Exchange happens, the focus is on the process - but once we and our students have become confident in the process, what else is possible? The content of students' stories reminds us of all the valuable insights and experience they bring into our classroom.
In this collaborative workshop, we will explore how to use the questions and understandings that emerge from students' stories as a way to create momentum for further learning. Together, we'll look at some examples of student work from other teachers who have used this approach. Then, we'll generate ideas based on the specific context of your classroom. You will leave the workshop with ideas and resources to support your work.
We hope that this is the beginning of an ongoing conversation to explore what else is possible with the Story Exchange in your classroom.