About this Event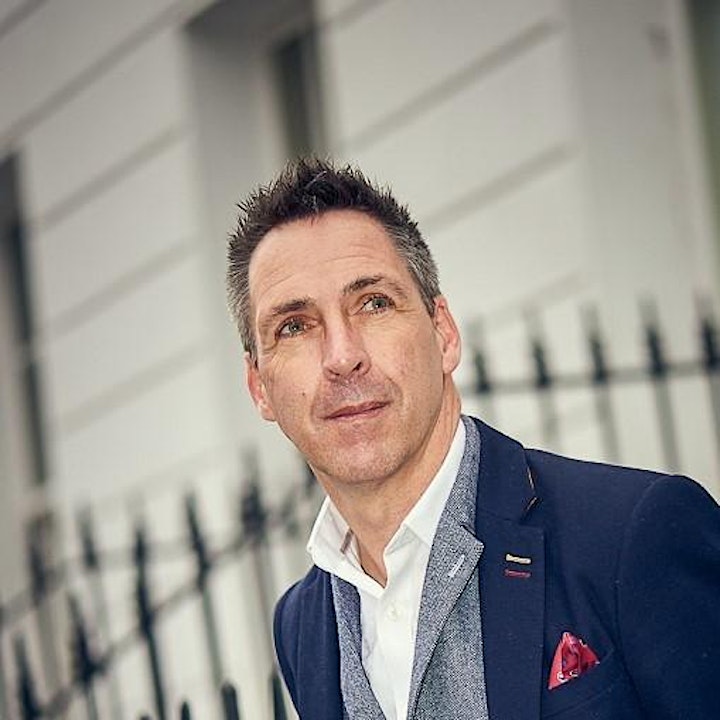 Tell a Better Story!
Are you tired of the same old sales conversations…? Again and again by email or on social media, adding more and more contacts, sending more and more messages…
This is what it is and this is what it does…. Do you want it…?
"I need to think about it…"
This is what it is and this is what it does…. Do you want it…?
"I need to talk to my spouse…"
This is what it is and this is what it does…. Do you want it…?
"I need to get a cheaper price…"
How many hours are you spending doing this…? Doesn't it make you want to tear your hair out…?
Imagine if you had a story that created better conversations and got you better results…..
Imagine if you had a story that meant your customers want what you have, regardless of price…..
Imagine if you had a story that allowed you to compete against anyone, at any place, at any time…..
How would that make you feel…?
To be a better seller, you need to tell a better story!
Discover how Business Storytelling has become a crucial skill for anyone who wants to be successful in the new decade and beyond... Great business stories engage, inspire and motivate your audience by bringing your business experience to life....
BE HUMAN – Learn to be meaningful and relatable to your customers
BE AUTHENTIC – Realise the power of creating trust in your solutions
BE INSIGHTFUL – Show how you will enrich your customers' lives
BE EMOTIONAL – Master the art of building memorable connections
This two-day course will make it easy for your business to tell your own unique story. We'll work with you to produce your story in a way that your customers can engage with easily, be that written, visual, video or other media.
A well-told story makes it more likely that customers are moved to choose your brand, creating the future and income you've always wanted…
Who should attend?
This is for Entrepreneurs, Business Owners, Sales and Marketing Managers, Self-Starters, Coaches, Consultants, Speakers, Trainers, Exhibitors and those who are curious to make their income sustainable in the new decade.
Each one of you will be coached to craft your individual business story into the most incredible experience to draw that elusive 5% of Ideal Customers directly to you and your business.
Each one of you will be coached to present your stories in an energetic and engaging way that make your Ideal Customers WANT to deal with you and ONLY you.
Each one of you will be coached to perform in a way that has your Ideal Customers FEELING like they are the ONLY one in the room and give them an experience they will ALWAYS remember.
I am Peter Turley: 2018 Professional Speaking Association Winner; 2019 Professional Speaking Association Winning Mentor; First Professional Speaker and Trainer to address the Premier Business Leaders Network - The Institute of Directors; Creator of the first Professional Selling Diploma to be recognised on the European Framework for Qualifications; 2018 Business 'All Star' for Sales Innovation; Speech Writer and Adviser to Senior Cabinet Minister
Who's who of World's Best Clients in Politics; Banking; Software; Healthcare
BUT, DON'T TAKE MY WORD FOR IT.... Here's what my clients are saying (and if it's good enough for them)...
"I found Peter's presentation and business coaching absolutely invaluable to me throughout on our journey from Start-Up to listing on NASDAQ."
Peter O'Brien, Senior Vice President, Artelo Biosciences
"Peter - you were fantastic - some great messages told in a hilarious way that I will always remember."
Lisa Dillon, Vice President, Microsoft Digital Sales EMEA
"In 10+ Years, 40+ Conferences and 320+ Speakers, hands down one of our Very Best Keynote Addresses has been from Peter. If you want a performance that gives your audience an incredible message and a super experience, look no further."
Bob Perkins, Founder + Chairman, American Association of Inside Sales Professionals
AND here is an ACTIONABLE PIECE OF ADVICE... WRITE THIS DOWN!!
"The greatest leaders EVER (Martin Luther King; Winston Churchill; Steve Jobs; Barack Obama) understood the most important skill you must have is the ABILITY to COMMUNICATE EFFECTIVELY taking grand ideas and simplifying them into straightforward, engaging stories that your audience can easily relate to."
Book now – and let your story start delivering for you right away!
Imagine what all of this will do for you, your future in business and your future in life………..
Better clients, paying more, investing more, for longer and becoming your biggest advocates.
IN A FRACTION OF THE TIME!
Can you really afford to miss out?