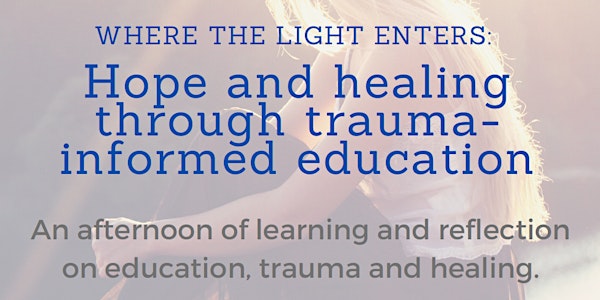 Where the light enters: Hope and healing through trauma-informed education
An afternoon & evening of conversation, learning and reflecting on education, trauma-informed practice, relationships and compassion.
About this event
Maynooth University Department of Education is hosting an afternoon & evening on Trauma-Informed Education in collaboration with Alcohol Action Ireland and supported by the Irish Research Council.
The event will feature a conversation with world renowned trauma expert, Dr Gabor Mate, drama from Crooked House Youth Theatre, contributions from Dr Sharon Lambert, Professor Kimberly Schonert-Reichl, Experts by Experience, teachers, and students.
What will happen?
Early Afternoon 2-4pm
Opening from Professor Eva Leinonen
Drama from Crooked House Youth Theatre
Contribution from Professor Kim Schonert-Reichl
Mindfulness with Dave McCormack.
Late Afternoon 4.15-6.15pm
Contribution from David & Elisabeth Carney-Haworth (Operation Encompass)
Contribution from Dr Sharon Lambert
Panel discussion with Patrick McCann, Don O'Leary, Caroline Martin, and Sandra Ni Dhubhda
Evening Session 7-9pm
A conversation with Dr Gabor Mate
Final closing session together
We hope that many of you can join us and look forward to gathering together on the day. We will be recording the main presentations and sharing these with you afterwards, which we hope will be of help.
And if you have any particular themes around trauma-informed practice in schools or other educational settings that you would like to hear more about on the day, please let us know at traumainformededucators@gmail.com.