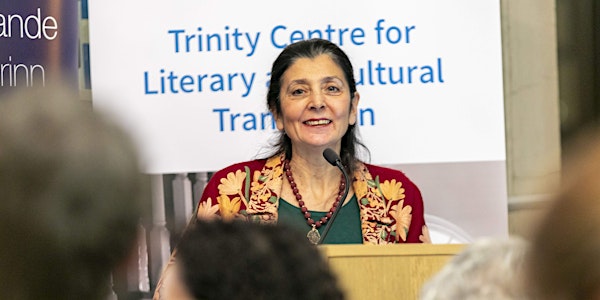 Who's Afraid of Translator Studies? The Human Translator in Focus
Location
Trinity Long Room Hub
College Green
Dublin 2
Ireland
Who's Afraid of Translator Studies? The Human Translator in Focus Conference
About this event
Join postgraduate researchers and early career researchers for a day of presentations on the theme of the human translator.
While Translation Studies continues to evolve, entering into dialogue with diverse disciplines and following multifarious directions, translators still represent the underlying and essential agency that makes such evolution possible.
The presentations at this conference aim to highlight translators' centrality as human beings in the translation act. They explore translators' manifestations across a variety of fields, ranging from translator agency and subversive translation, human translators in the digital age, public (im)perceptions of translators, translators in sociopolitical contexts, and the lives, welfare and working conditions of translators.
Registration includes access to all panels (one on Thursday, 12 May and four on Friday, 13 May) as well as coffee, tea, and refreshments on Friday, 13 May. This conference is an in-person only event.
Abstracts and presenter biographies, are available here. The presentation schedule will be distributed at a later date.
Click here for the schedule.