Description
Why 'good' design is essential to growing your digital business : Everything you need to know.
- Taking place as part of the official Dun Laoghaire Rathdown 'Local Enterprise Week 2017' Programme of Events -
---
"Design is not just what it looks like and feels like. Design is how it works." – Steve Jobs
---
What do Slideshare, Pinterest, Airbnb, Uber, Etsy, Instagram, and Tumblr have in common? They are all successful design-founded and led businesses. Their 'design' way of thinking transformed their startups into top companies with millions in revenue. Good design (user experience, brand, customer journey etc) is good for business in ways that are measurable, profitable, and helpful for the customer. Dun Laoghaire has a concentration of design and creative businesses which could underpin it's goal of becoming the region's hub for digital innovation and growth hence how design can help grow your business is the topic for our March Digital Dun Laoghaire meetup.
Location - Starbucks (beside Nando's), Marine Road, Dún Laoghaire.
Audience - Approximately 30 to 40 local digital/tech entrepreneurs.
Date - Wednesday, 8th of March from 7.30am - 8.45am
Duration - Networking from 7.30am with the informal presentation and discussion will start at 7.45am and finish at 8.45am.
Guest speakers:


John on LinkedIn ---- Brian on LinkedIn ---- David on LinkedIn
Format - Informal talk by guest speakers followed by Q&A. To see an example of the format please see the coverage by Irish Tech News of our December Meetup here - http://irishtechnews.net/ITN3/how-to-scale-a-tech-company/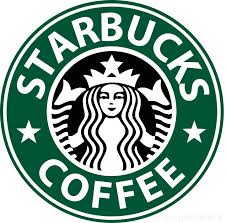 About Digital Dun Laoghaire
Digital Dun Laoghaire project is an initiative of Dun Laoghaire Business Improvement District. Our goal is to build a strong digital cluster in the town with strong links to the tech hubs in the county. Our first step is to start bringing the community of digital/tech entrepreneurs together on a monthly basis through a Digital Dun Laoghaire Meetup. For more information about Digital Dun Laoghaire please see - http://www.dunlaoghaire.ie/digital/
PS - If you would like to volunteer to help the Digital Dun Laoghaire project please jot your details down here. If you would like to share news or events connected with the digital sector in Dun Laoghaire we can help you get the word out if you enter the details here.