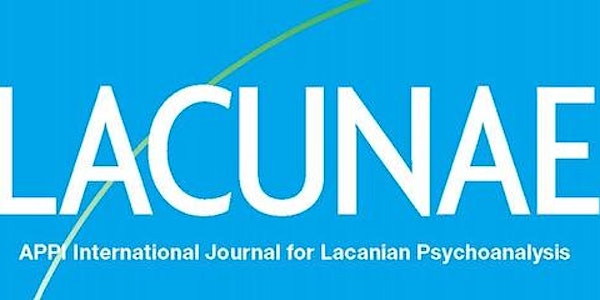 Why Writing Matters: A Workshop on Psychoanalytic Writing
Writing workshop for practitioners, trainees & students w/experienced & newer writers on the joys & challenges of psychoanalytic writing
About this event
Writing is one of the cornerstones of psychoanalytic praxis and it can range from brief notes written after a session to a formal writing for publication. Freud never let a working day go by without writing as support to his practice and thought. Writing is also elemental to the transmission of psychoanalysis and is how researchers direct their work to others and share method, technique, and theory as well as inspiring questions, debate, and the extension and revision of theory. Without a clinic of writing, psychoanalytic theory and practice would be barren and unchanging.
In this workshop, speakers will briefly (5 mins each) discuss why psychoanalytic writing matters and why writing is important to them. These brief presentations, from established and more recent writers, will be followed by a discussion period in which workshop participants are encouraged to ask questions and speak about their own writing. The seminar aims to demystify writing for publication by describing the process and making it accessible, and members of the Editorial Board of Lacunae will also be on hand to answer any questions and writing queries.
Seminar Cost: 15 euro. The seminar is free to current students, trainees and recent graduates.
Speakers: Noreen Giffney, Kamila Jelinkova, Kevin Murphy, John O'Donoghue, Carol Owens, Annie Rogers, Mou Sultana, Eve Watson (organiser)
This event is organised by Lacunae, the International Journal for Lacanian Psychoanalysis on behalf of APPI. For information on submission and back issues see https://appi.ie/lacunae-journal/
Queries: editorlacunae@gmail.com
SPEAKER BIOS
Noreen Giffney (PhD) is a psychoanalytic psychotherapist and a psychosocial theorist. She is the author of the book, 'The Culture-Breast in Psychoanalysis: Cultural Experiences and the Clinic' (Routledge 2021), and the author and editor of a number of books and articles on psychoanalysis, psychosocial studies and critical theory. She has also held a number of editing positions for publications with international publishers, including Book Series Editor (Ashgate), Contributing Editor (Routledge), Humanities Book Review Editor (Duke University Press) and Editorial Board Member (Palgrave Macmillan). She is a Founding Scholar of the British Psychoanalytic Council (BPC) and recently joined the Editorial Team for its 'New Associations' magazine, which publishes articles on psychoanalytic thinking as it applies to the clinic, as well as on social, political and cultural topics. She is a Lecturer in Counselling in the School of Communication and Media at Ulster University in Belfast. See https://www.routledge.com/The-Culture-Breast-in-Psychoanalysis-Cultural-Experiences-and-the-Clinic/Giffney/p/book/9781138312517
Kamila Jelinkova holds a BA (Hons) in Psychology and is currently completing an MA in Psychoanalytic Psychotherapy at DBS. As a part of her studies, Kamila trained in the areas of perinatal mental health, homework club initiative and substance-addiction. She is presently working for a national health care service provider in Ireland and as a psychotherapist in a private psychotherapy practice. She has published a research article in Lacunae (Issue 20, July 2020) entitled "Holding at Bay: A Concept to Inform the Psychoanalytic Clinic of Traumatised Asylum-Seekers," co-written with Laura Tarafas.
Kevin Murphy (PhD, RegPract APPI, MICP) is a psychoanalytic psychotherapist in private practice in Dublin for fifteen years where he works mainly with sexual issues. His doctoral research on asexuality was conducted under the supervision of Russell Grigg at Deakin University, Melbourne. He regularly presents conference papers in Ireland and abroad and is currently writing a book entitled 'Asexuality and Freudian-Lacanian Psychoanalysis' to be published by Routledge.
John O'Donoghue is a psychoanalytic psychotherapist and philosopher currently working for Spirasi, a centre of care for the survivors of torture for the past six years. He is a graduate of the MA in Psychoanalytic Psychotherapy at Independent Colleges in 2011. He has published 5 articles in total, 3 of which are in Lacunae. He is currently undertaking his PhD research on Lacan's "Kant avec Sade" at NUI Maynooth.
Carol Owens is a psychoanalyst and Lacanian scholar in Dublin. Her passion for editing has led to a diverse editing career since being appointed the editor of The Letter—Perspectives on Lacanian Psychoanalysis (2003-2007). She has guest edited publications such as the Annual Review of Critical Psychology on Lacan in 2008, in 2020 with Ray O' Neill and Michael O'Loughlin, a special issue of the APCS (Association for the Psychoanalysis of Culture and Society) journal Psychoanalysis, Culture, Society on Contemporary Ireland. Her co-edited book with Farrelly Quinn, Lacanian Psychoanalysis with Babies, Children and Adolescents (2017) was nominated for the Gradiva prize. Most recently, she is series editor for the series she established with Routledge—Studying Lacan's Seminars https://www.routledge.com/Studying-Lacans-Seminars/book-series/SLS. The first volume in the series was on Seminars IV and V (2019) and the next one will be on Seminar VI in May 2021. She is a peer reviewer for various journals, and a book proposal reviewer for Routledge. She has written for publications including The International Journal of Žižekian Studies, Les Formations Cliniques du Champ Lacanien, Teoría y Crítica de la psicología, Ìňtèrkùltùrànòst, Antropopraksis, and closer to home, Lacunae. Invited book chapters and longer pieces have appeared in C. Cederstrom & C. Hoedemaekers (eds.), Lacan and Organisation, P. Gherovici & M. Steinkoler (eds.) Lacan, Psychoanalysis and Comedy, N. Giffney & E. Watson (eds.) Clinical Encounters in Sexuality, and D. Hook, C. Neill, S. Vanheule (eds.) Reading the Écrits: A guide to Lacan's work, among others. Her most recent published work is the book Psychoanalysing Ambivalance with Freud and Lacan (on and off the couch) co-written with Stephanie Swales (Routledge, 2020).
Annie G. Rogers (PhD) is Professor Emerita of Psychoanalysis and Clinical Psychology at Hampshire College and has a private practice in Amherst, Massachusetts. She is a supervising and teaching Analyst at the Lacanian School of Psychoanalysis in San Francisco and Vice-President of its Board. She is a printmaker and member of Zea Mays Printmaking in Florence, Massachusetts. Formerly a Fulbright Fellow at Trinity College, Dublin, Ireland; Radcliffe and Murray Fellow at Harvard University; Whiting Fellow at Hampshire College; and Erikson Scholar at Austen Riggs, Dr. Rogers is the author of A Shining Affliction: A Story of Harm and Healing in Psychotherapy (1995); The Unsayable: The Hidden Language of Trauma (2005); and Incandescent Alphabets: Psychosis and the Enigma of Language (2016).
Mou Sultana (PhD) is a psychotherapist and an Integrative Health Specialist currently working with VHI, MOVE Ireland and in private practice. Following her Masters in Psychoanalytic Psychotherapy, she competed her Doctoral research in Perinatal Mental Health at UCD. She is a lecturer in the Irish College of Humanities and Applied Sciences (ICHAS). She has also completed a Masters in Sociology from the University of Limerick, and a Masters in Applied Psychology from the Robert Gordon University, Aberdeen. She is the author of "Castration Complex: What's so natural about sexuality" published by Routledge (2018).
Eve Watson (PhD, MICP, RegPract APPI) is a psychoanalytic practitioner in Dublin's city centre and a university lecturer. She guest edits and is a peer reviewer for various international journals (PCS, TSQ, Psychoanalytische Perspectieven, In Analysis) and is the editor of Lacunae, the International Journal for Lacanian Psychoanalysis (http://appi.ie/publications/) She has published several dozen articles and book chapters on psychoanalysis, sexuality, and film. Her book, Clinical Encounters in Sexuality: Psychoanalytic Practice and Queer Theory (2017: Punctum) was co-edited with Noreen Giffney. She is currently the course director of the Freud Lacan institute.