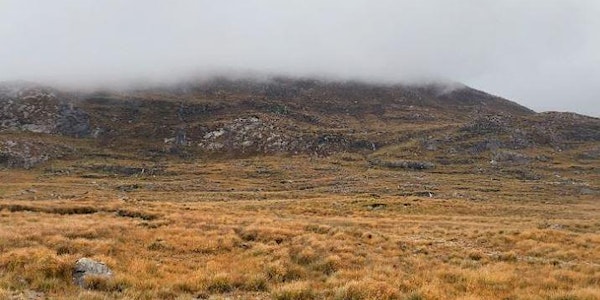 Wild Acres of Ireland for Wild Acres Week
Wednesday's evening talks aim to educate us about the Wild Acres of Ireland.
About this event
We will be hearing from guest speakers who have a passion for environmental conservation, native woodlands and to learn more about the philosophy of what is wild and why we care for it in Ireland.
Speakers include:
Mary White, Vice Chairperson of Green Sod Ireland
Mary will speak to us about her own experiences with Green Sod Ireland and the philosophy of the organisation and the context of the wild.
Mary was TD for Carlow/Kilkenny and a former Minister of State at the Department of Community Equality and Gaeltacht Affairs. She has over 20 years experience in care of the environment. She is a passionate organic grower and hill walker. She is the author of 'Walkguide to the Blackstairs' and 'Environment, Mining and Politics'; International Environmental Awardee – Calouste Gulbenkian Foundation for her work in preserving the Blackstairs as an area of natural beauty. She is currently running Blackstairs Ecotrails in South Carlow.
https://www.blackstairsecotrails.ie/
Andrew St Ledger
We will hear from Andrew, PRO of the Woodland League who will give us insight into the organisation's current projects. Andrew St. Ledger is a Dublin born artist, wood sculptor who created the figurehead on the front of the famous replica famine ship, The Jeanie Johnston, a bespoke furniture maker, forest/environment activist who features in 'Call of the Forest' a documentary film featuring Diana Beresford Kroeger, award winning scientist, ethno-botanist, and best selling author.
Andrew is PRO and co-founder with Ted Cook of 'The Woodland League' in 2002, a not for profit NGO, Dedicated to restoring the relationship between people and their native woodlands. He has also created The Woodland League "Forest in a Box" native trees for national schools project .The latest campaign is "Save and Restore Ireland's Ancient Remnant Rainforests", with a petition that has been signed by 2,480 people and rising. More information at http://www.woodlandleague.org/
Randal Plunkett, Baron of Dunsany
Randal will speak to us about his current rewilding projects.
Randal is founder of the Dunsany Nature Reserve in Co. Meath. Dunsany Estate is Ireland's largest privately owned nature reserve and is at present Ireland's only recognized large scale rewilding project. The reserve covers 1600 acres and of this about 750 acres is now being rewilded. Dunsany Nature Reserve became the first Irish member of the Rewilding Europe Network which Green Sod Ireland has also recently joined.
https://rewildingeurope.com/rew-project/dunsany-nature-reserve/
Caroline Vaughan, Solicitor and Legal Counsel
Caroline will talk about a personal project that involved exploring wild birds through art and observation. "Over the course of several months I documented, studied and painted a newly observed species of bird. The idea was born as a passion project to tune into my natural environment and train my eye to notice and learn more about the birdlife around us".
Caroline Vaughan, Dublin born solicitor and legal counsel studied law at UCD and practised law for many years with William Fry and then as partner with Fitzsimons Redmond. She has been a board member of Arthouse in Temple Bar and supports both visual and the dramatic arts. She returned to the workplace as corporate legal counsel for Hostelworld plc 6 years ago and last year just before the Pandemic struck -decided to re-enrol in UCD Innovation Academy to study creativity, innovation and entrepreneurship which course led to her recently completing a post graduate diploma in Design thinking for Sustainability. Learning more about the Natural world around us is her new passion.
This community focused initiative is kindly supported by Rethink Ireland.