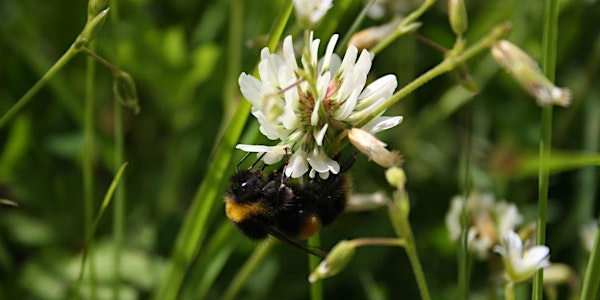 Wild Bees of Ireland for Wild Acres Week
Wild bees of Ireland
About this event
Join Janet Laffey for a beginners guide to Bumblebee identification, working in conjunction with the All Ireland Pollinator Plan/National Biodiversity Data Centre. This workshop will raise awareness of the importance of wild bees as pollinators, and how we can help protect them. Join Janet for our online workshop which is suitable for all age groups.
Janet Laffey is the founder of Emerge Environmental Design with a BAgSc in Landscape Horticulture, followed by an MSc in Water Resources and Catchment Management at Heriott Watt University, Edinburgh. Janet runs the "Bee Aware" workshops in primary schools in the West of Ireland and she also works as project coordinator for a number of regeneration and rewilding projects on behalf of Green Sod Ireland.
This community focused initiative is kindly supported by Rethink Ireland.