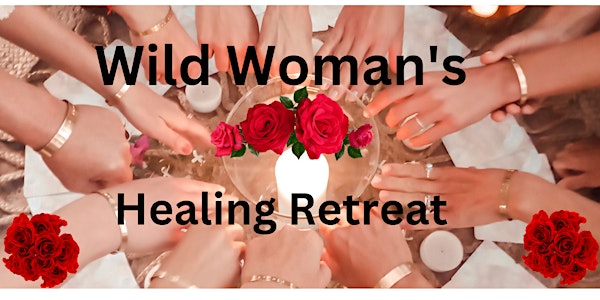 Multiple dates
Wild Women's Healing Day Retreat
join us for a Transformational Healing Day to find joy of living in this body, reconnecting to yourself and each other on a deeper level,.
By Timea Maria -True Bliss Healing
Date and time
Sat, 19 Nov 2022 09:00 - Sat, 29 Jul 2023 18:00 GMT
Location
True Bliss Healing Tower Mount Donaghmore C15 R2E5 Navan Ireland
Refund Policy
Contact the organiser to request a refund.
About this event
Reclaiming your Feminine power! Moving from fear, pain and old programs to new harmonious, joyful way of experiencing life and relationships.
We all carry fears and some sort of traumatic memories that don't allow us to fully open up to life, love . Healing and awakening our tue authenic nature helps us to improve all areas of our lives: relationship with ourselves, others, family, creativity, work, finances ... abundance starts to flow!
On this day, joining our Powers in Unity, Equality, in a supportive, safe, non-judgemental space to be present , heal, and grow together , to be seen , heard and release all that no longer serves us. How to keep the Radical TRUST in our everyday lives? We learn simple tools, also build a healthy boundaries list to be able to stand in our full power ALWAYS.
We celebrate our Wholeness, harmonizing the divine feminine and masculine energies within us, expressing through our breath, art, movement and voice :
A true Re- connection with our Divine Essence!
During this Healing Day we invite to our divine guides through ceremony ... then
- create our crowns and put it where it belongs to remind us who we are
- learn to stay present in our conversation and mind-body-soul practices
- breathe , stretch, move, touch, cry, laugh, sing & dance
- release,heal and transform effects of past traumas into pure bliss ... we create a clear boundaries LIST
- discover and experience our unique beauty and sensuous, joyful nature
- create REAL connections by sharing our gifts ... and have some SERIOUS FUN!
Please note, the programme is approximate as it is surrendering to the flow of collective guidance of the groups energy.
8 women only to keep the group small and intimate for everyone to be seen and heard :)
IMPORTANT : please be on time... We start at 10am, the Opening Ceremony is ESSESNTIAL to be present for creating a safe space for everyone. If you happen running late, notify us by text or call 087-7859321. Thank you in advance!
10 - 12am Opening Ceremony, Sharing circle, Fairy Garland making, Chakra meditation
Lunch break
1-3pm Chakra Clearing embodiment practice- Breathing, Moving , Voice Release
tea break, discussion
4-6pm Facelift Yoga ; Massage and Energy healing , Trance Dance
Tea break
6- 8pm Sound Bath meditation , Closing- Sharing Circle Ceremony
Cant wait to see you there!
Feel free to bring some food to share, yoga mat , a blanket to keep cosy at sound bath
Welcome to the True Bliss Healing Temple: A beautiful, inspirational , beautiful sanctuary of warm-hearted hospitality, intriguing conversations,transformations and peaceful tranquillity. With a nice private outdoor yard and FUN trampoline! If you feel the call to be here, no coincidence: it is a sign that something wants to be reborn, rejuvenate, renew and express ...your Divine self within you.
Everything about this place bestows enchantment, supportive presence of the unseen realms, ancestors, fairies, angels, through intention, initiation, sacred sounds, touch, energy healing.
PM or call Timea 087-7859321 for more info . If you would like to arrange a different date or time for private Healing Massage, Energy healing, feel free to get in touch with me.
Facebook page link
Instagram page
About the facilitator:Timea Maria has a broad experience across artistic, holistic & fitness fields. As a certified Yoga, Fitness and Zumba instructor, Singer, Soul Dancer, Energy Medicine Practitioner and Massage therapist, her focus is on empowering others to live their truth, thrive rather than survive- thus accessing natural joy, healing and fulfillment of their greatest potential!
check For some voice channeling here :Youtube channel
On Sundays : Healing Circle with Sound Bath
Frequently asked questions
Is there Car parking available?
About the organiser
I'm a Starseed, a Medicine Woman with a mission to help others in their awakening process, raising consciousness ,connecting to their authentic self and others by holding a non-judgemental space of Unconditional Love,
Embodying the energy of Joy, Ease, Love and Freedom.
I channel the transformational energy of the Violet Flame and ascended Masters. I help people to release pain, shame, and guilt from past trauma in order to empower authentic, REAL LOVE from within.
With a wide background in Dance, Visual Art, Yoga,Tantra, Zumba, Massage & Energy therapy, QT Healing , Nutrition, Singing and Sound healing, FaceLift Yoga, Breathwork, Spiritual coaching and many more , I have combined it all in a fusion Embodiment Training to support and help with your individual needs. All therapy sessions, one-on-one or group healings are highly intuitive, channelled and guided by angelic support.
My passion as a Community Builder I am honored to facilitate Women's , Men's and Integrated Empowerment Circles, Heart Presence Question Games to create unity , peace and harmony in ourselves and in our relationships.
The True Bliss Healing Temple is based in Navan, Co. Meath, and welcomes you to experience the bliss of healing sessions in person...
Alternatively , feel free to ask for an online session or enquiring about hosting it at your your local venue is very welcome too!
I cant wait for us to connect!
Spiralling Waves of Love,
Timea Maria