'Wilde Stories' LIVE. A Celebration of the Life & Work of Oscar Wilde in Du...
Description
Wilde Stories - A live arts and music event celebrating the life and work of Oscar Wilde.
#HappyBirthdayOscar : come celebrate Oscar Wilde in the heart of his home city.
Wilde Stories is a transmedia arts project bringing together Irish artists to creatively re-imagine the work and life of Oscar Wilde through the prism of his short stories for children 'The Happy Prince and other Tales' (1888). The project is led by Athena Media, an award-winning digital storytelling company, and is a collaboration with Irish artists composer Michael Gallen and visual artist Felicity Clear. The radio series broadcast by RTÉ lyric fm was narrated by Irish actor Robert Sheehan and is available via www.wildestories.ie.
The live event in Dublin's Meeting House Square features composer Michael Gallen performing some of the Wilde Stories music on piano with a full screening of the film animations by Felicity Clear and the Wilde Stories music recorded by the RTE Concert Orchestra. There is also live readings from the stories, including Wilde biographer Eleanor Fitzsimons reading 'The Devoted Friend', Rory O'Neill (The artist behind Panti Bliss) reading 'The Happy Prince', singer Shaz Oye reading 'The Nightingale and The Rose', Dr Amanullah De Sondy reading 'The Remarkable Rocket' and child soloist Evan Lawrence (who features in the choral music) reads The Selfish Giant.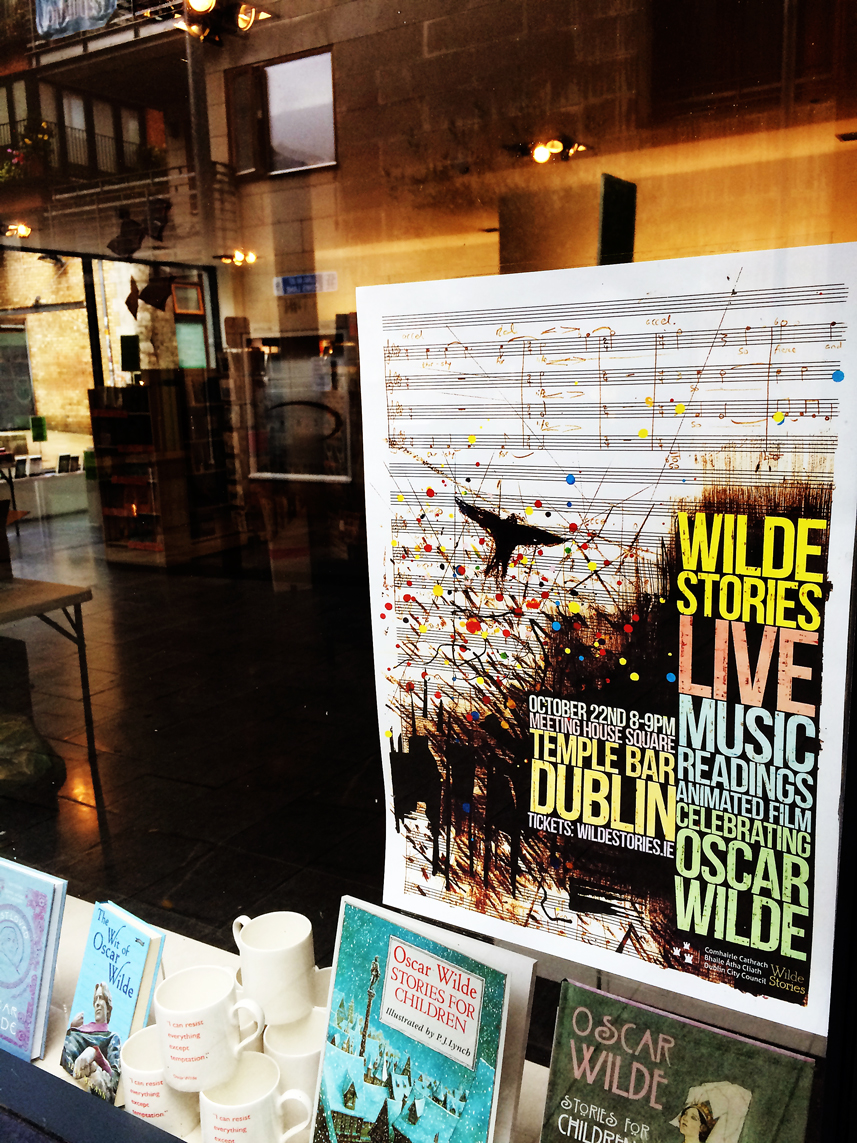 This family-friendly event takes place in Meeting House Square, Temple Bar, in the heart of Dublin City. This event uses Wilde's fairytales to celebrate Wilde and brings together an original recorded music score by Michael Gallen and stunning new animations by visual artist Felicity Clear. The show will consist of a screening of the film Wilde Stories with the music recorded by the RTE Concert Orchestra .
"High above the city, on a tall column, stood the statue of the Happy Prince. He was gilded all over with thin leaves of fine gold, for eyes he had two bright sapphires, and a large red ruby glowed on his sword-hilt." – Oscar Wilde, The Happy Prince
From the beginning it was our dream to have these tales heard at dusk in a city public space, such as that described in Wilde's 'The Happy Prince'; to allow audience members to be transported to Wilde's world and experience these timeless tales from a fresh perspective. With Felicity Clear's incredible animations intertwined with the other-worldly compositions of Michael Gallen's music, projected at scale, and live readings of Wilde's beguiling stories for 'children and childlike people' this will truly be an evening to remember.
Admittance from 19:30 and he programme begins at 20:00 and runs for one hour. Children are welcome.
Oscar Wilde's birthday is October 16th so this event is an ideal way to celebrate his complex genius and wish him #happybirthdayoscar.
The music composed by Michael Gallen for the Wilde Stories project was performed and recorded by the RTÉ Concert Orchestra and Cór na nÓg, and is a radio series available as podcasts via www.wildestories.ie.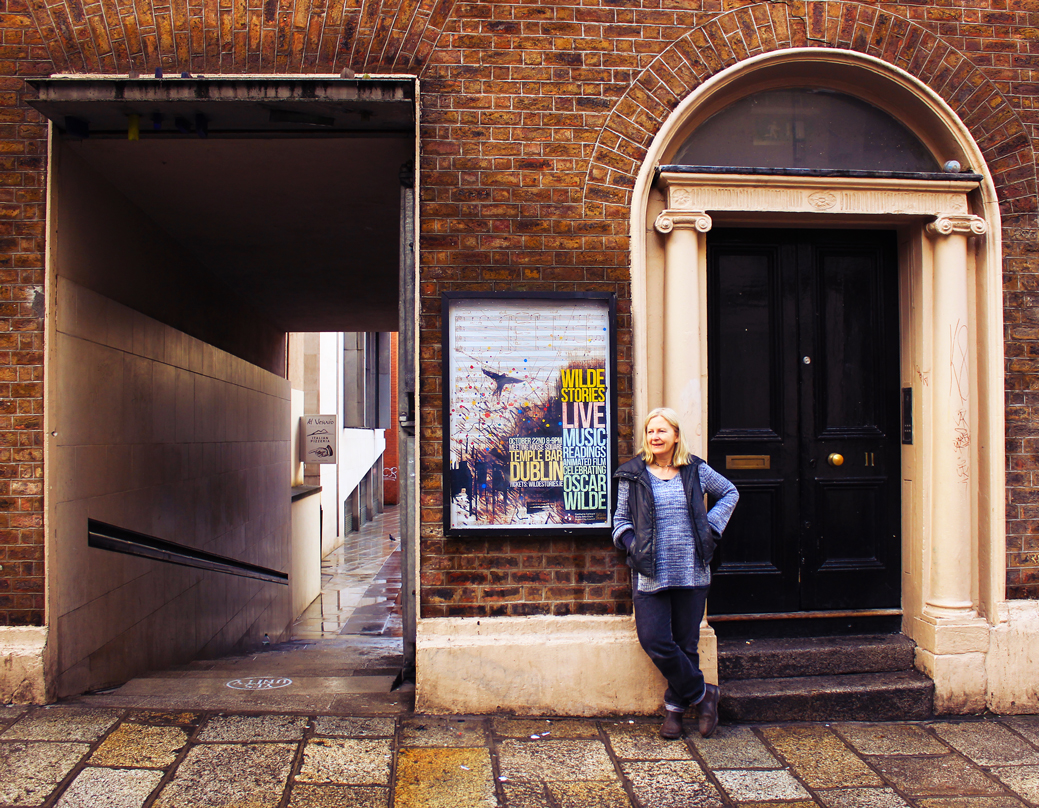 Wilde Stories has been supported by the Broadcasting Authority of Ireland and the TV licence fee, RTÉ lyric fm and the Arts Office of Dublin City Council.