Event Information
Location
Merlin Park Woods
Doughiska Road
Galway
Ireland
On Saturday 15 th May , botanist Ciaran Bruton will lead us on a walk around the habitats of Merlin Park Woods , exploring the wildflowers.
About this event
Ciaran has a great knowledge of the wildflowers and grasses of Merlin Park Woods and has studied the wide variety of habitats over the last number of years, an opportunity to learn how to identify some of the amazing late Spring / early Summer species of Merlin Park Woods
The event will leave from the Merlin Woods Community Garden at 11 am and will have a limited number of people in attendance to comply with Covid guidelines. All tickets will be have to be booked through eventbrite to attend . The event is organised by Friends of Merlin Woods as part of Biodiversityweek 2021.
For more info contact 0852484380 or email friendsofmerlinwoods@gmail.com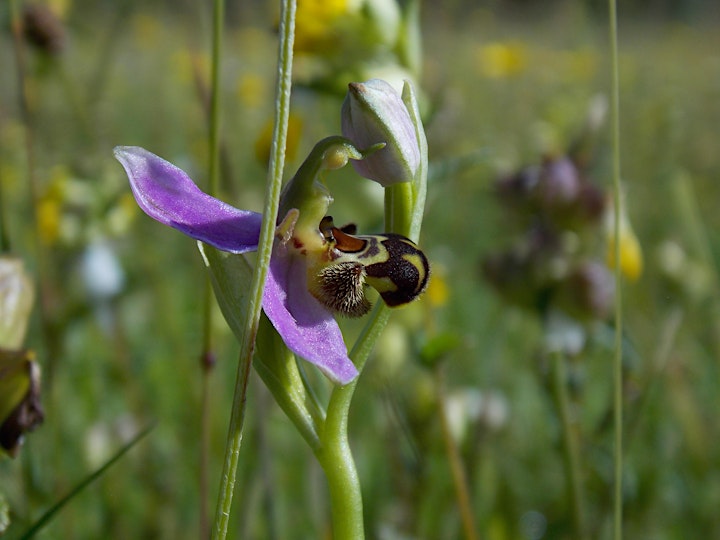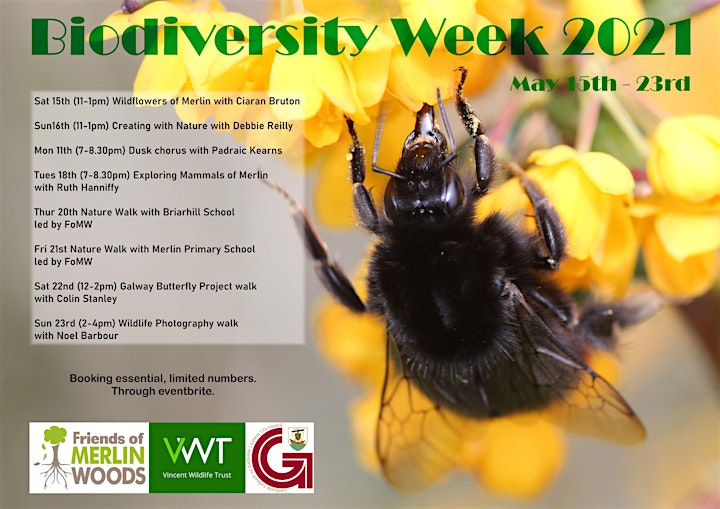 Date and time
Location
Merlin Park Woods
Doughiska Road
Galway
Ireland