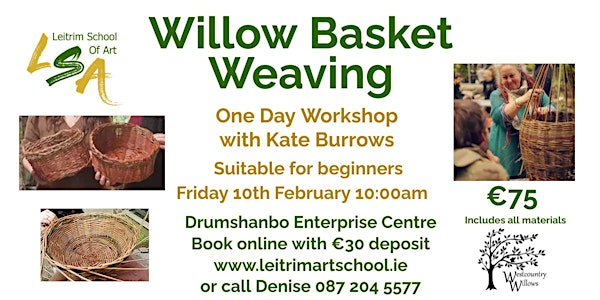 Willow Basket Weaving Workshop. Friday 10th February 2023,10:00 am-2:00 pm
One Day Willow Basket Weaving, Fri 10th Feb 2023, 10am-2 pm, Total Cost €75, €30 deposit (non refundable) , balance €45 payable on day.
Date and time
Fri, 10 Feb 2023 10:00 - 14:00 GMT
Location
Drumshanbo Enterprise Centre Building C Hilly Road Drumshanbo Enterprise Centre Ireland
Refund Policy
Contact the organiser to request a refund.
About this event
Willow Basketry is an ancient skill that has been around since at least 8000 BC. It is a skill that our ancestors would have passed down to their children and their children's children, with willow baskets being used throughout Ireland for any number of tasks. They are the original eco, reusable shopping bag well before plastics came into being.
The tutor for this workshop is Kate Burrows, who after training in Somerset in the UK some 8 years ago, has continued to increase her basket making skills and knowledge, alongside teaching many people this heritage craft.
This beginners class is a one day workshop that will last about 4 hours, over the course of which Kate will teach you to make your very own willow basket and will cover all the basics. At the end of the day you will be able to take your basket home, that you can treasure for a lifetime.
All materials are Supplied
Please note the 'Deposit and Missed Classes Refund Policy' below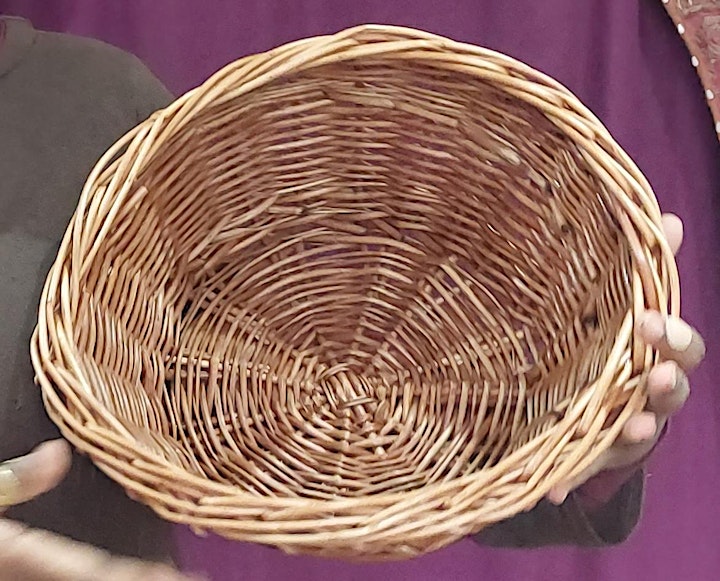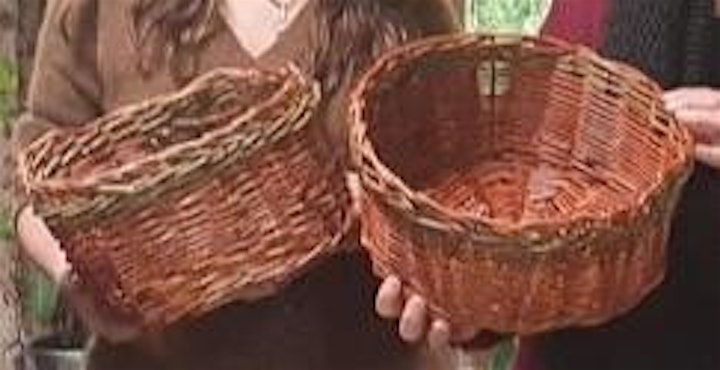 Leitrim School of Art (LSA)
Deposit and Missed Classes Refund Policy from 1st December 2022
(a) Due to substantial increases in business costs LSA cannot offer discounts, refunds, or alternative places on future events for missed classes within class blocks.
(b) A request for a refund of a deposit may be considered if the refund request is received by LSA at least 10 days before the start of the event.
(c) A request to transfer a deposit to another event may be considered if the request to transfer is received by LSA at least 10 days before the start of the originally booked event.
(d) Requests for refunds or transfer of deposits must be notified to LSA by email to michael@leitrimartschool.ie
(e) Requests for refunds will be responded to by LSA within 3 days of the request being notified to us.
(f) Your statutory rights as a consumer are not affected and LSA will "make good" on its obligations to consumers for failure to provide classes and workshops (e.g., event cancellation).