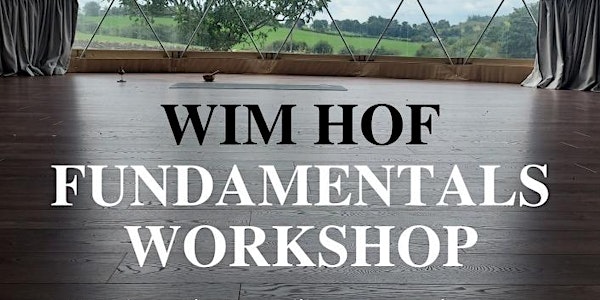 Wim Hof Method Fundamentals Workshop - Cork
Boost your Immune System. Be Happy, Healthy and Strong with the Wim Hof Method.
When and where
Location
The Yoga Nook Killanully Killinardrish, Carrigadrohid P12 A324 Carrigadrohid Ireland
Refund Policy
Contact the organiser to request a refund.
About this event
Looking to improve mental or physical performance?
Looking to relieve symptoms related to an illness, or stress or fatigue, or are just curious to find out what the Wim Hof Method is all about?
A Wim Hof Method Fundamentals workshop offers something for everyone. You can truly transform yourself.
Put yourself in the expert hands of a Certified WHM Instructor to learn the 3 pillars of the Wim Hof Method: Breathing Technique, Cold Exposure & Commitment.
The method involves breathing exercises, mindfulness, and an ice bath.
At the workshop, you will learn how to:
- Breathe deeper, better.
- Improve your energy level.
- Reduce stress and anxiety.
You will have the opportunity to share, experience and create new stories that will be worth living and telling.
Exposure to the cold will also help you strengthen and boost your immune system and your mood.
Some other benefits of the Wim Hof Method include improve and increase your focus, creativity, sports performance, recover faster, and even sleep better.
Please join me at The Yoga Nook on May 21, 2022.
Limited slots available!
All you need to bring are yourselves, a yoga or pilates mat, a towel, flip flops and swimwear for the ice bath, comfortable clothing. You can also bring a light blanket as some people experience chills during the breathing exercises.
If you need / want to prepare for the workshop, please always practise in a safe environment and never force it.
Never practise the exercises before or during driving, in the water unsupervised, or anywhere, should you pass out, could be injured. The breathing exercises may cause tingling sensations, earbuzzing and / or lightheadedness.
Always gradually build up exposition to the cold, this is not a competition, listen to your body.
A health declaration and informed consent forms will be sent for you to fill-out with an basic information pack.
Do not practise the method during pregnancy or if epileptic. Please consult your doctor if you have cardiovascular health issues, or any other (serious) health conditions before starting practising the method.
Come and join me to start living a happier, healthier and stronger life!
I look forward to seeing you there and start an exciting new step in life together !