In this webinar we will speak to Industry experts on how to Win Back BIG!!
About this event
How is the business community going to navigate the cultural scars and the costs left by Covid-19. As we emerge from the longest lockdown yet, we talk to a panel of industry experts on how we are going to recover together and win back BIG
MC Orla Hughes Director of Portwest
Speakers
Dr. Luke O'Neil (Covid Outlook) Professor of Biochemistry, Entrepreneur, Author
Bobby Kerr - Irish entrepreneur & Chairman of Insomnia Coffee
Adrian Cummins – CEO Restaurants Association of Ireland
Helen Gavin - President Of Westport Chamber Of Commerce, CEO Bold Craft Marketing
Rachel Doyle - CEO Arboretum
Fidelma McGuirk - Founder & CEO, Payslip
Mary McHugh - CEO Stressfree.ie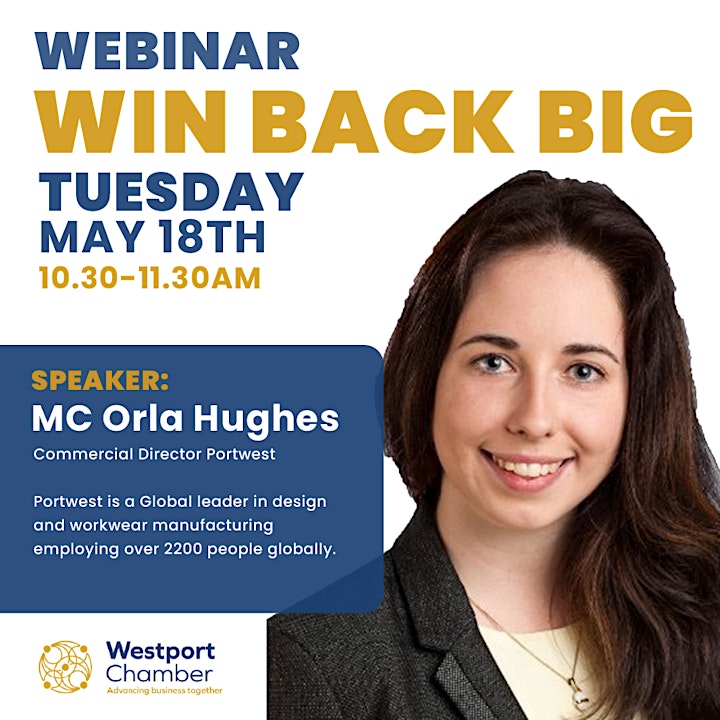 MC ORLA HUGHES
Commercial Director PortwestPortwest is a Global leader in design and workwear manufacturing employing over 4500 people globally.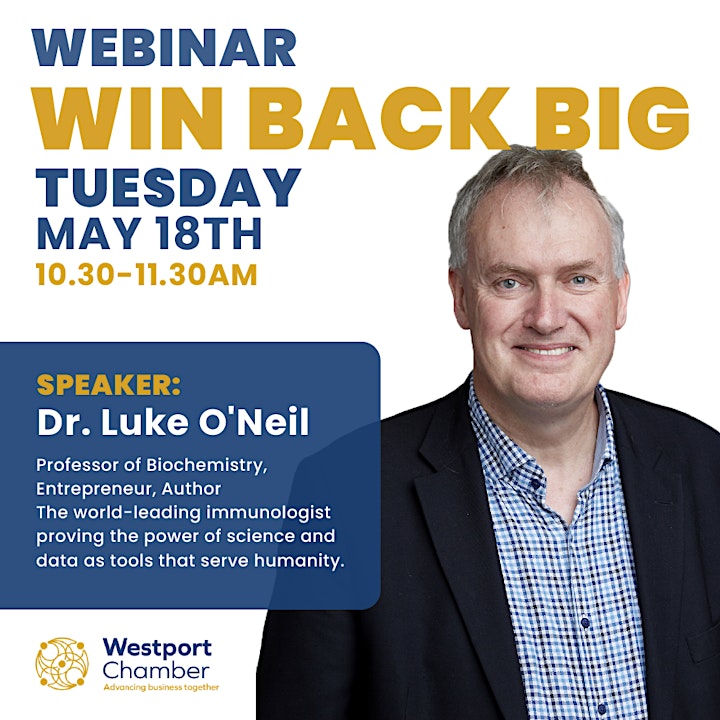 Dr. Luke O'Neil
Professor of Biochemistry, Entrepreneur, Author
The world-leading immunologist proving the power of science and data as tools that serve humanity.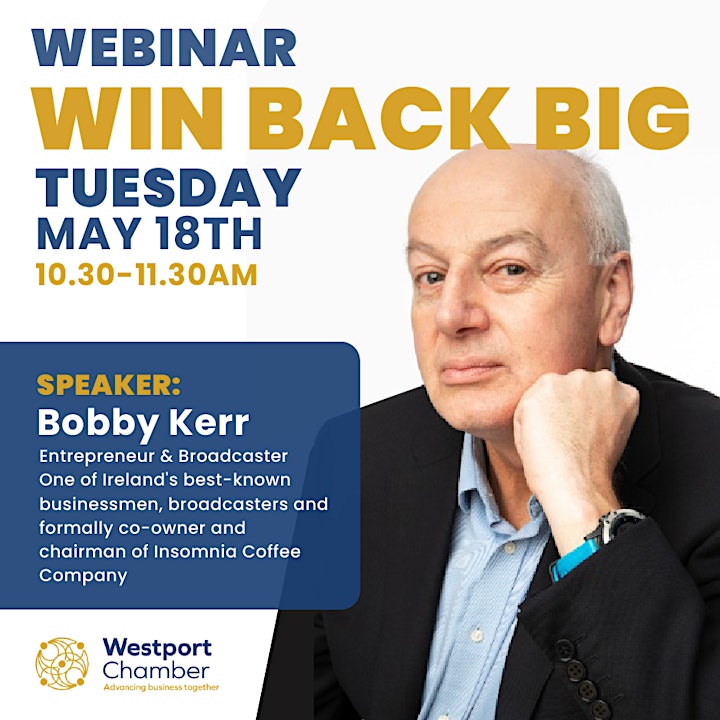 Bobby Kerr
Entrepreneur & Broadcaster
One of Ireland's best-known businessmen, broadcasters and formally co-owner and chairman of Insomnia Coffee Company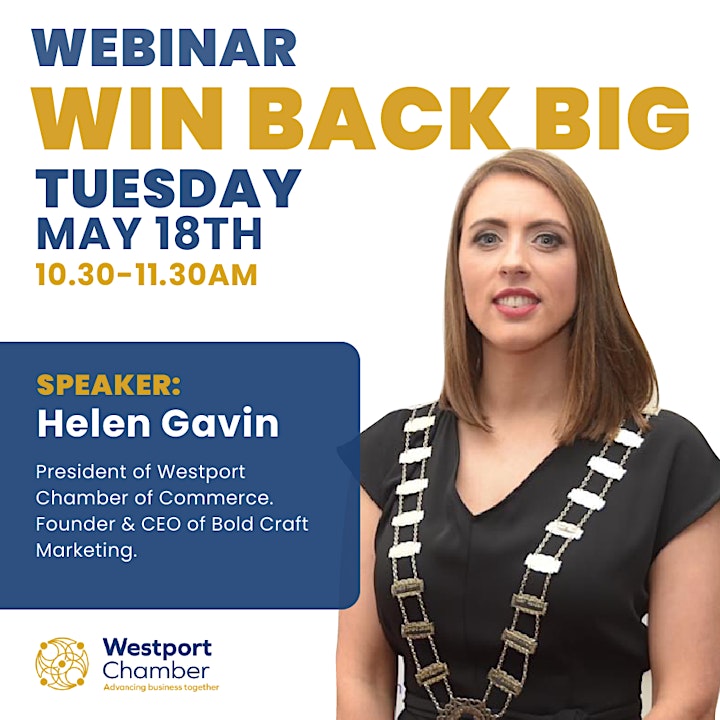 Helen Gavin
President of Westport Chamber of Commerce, CEO of Bold Craft Marketing,
Passionate about growing our economy through digital markets.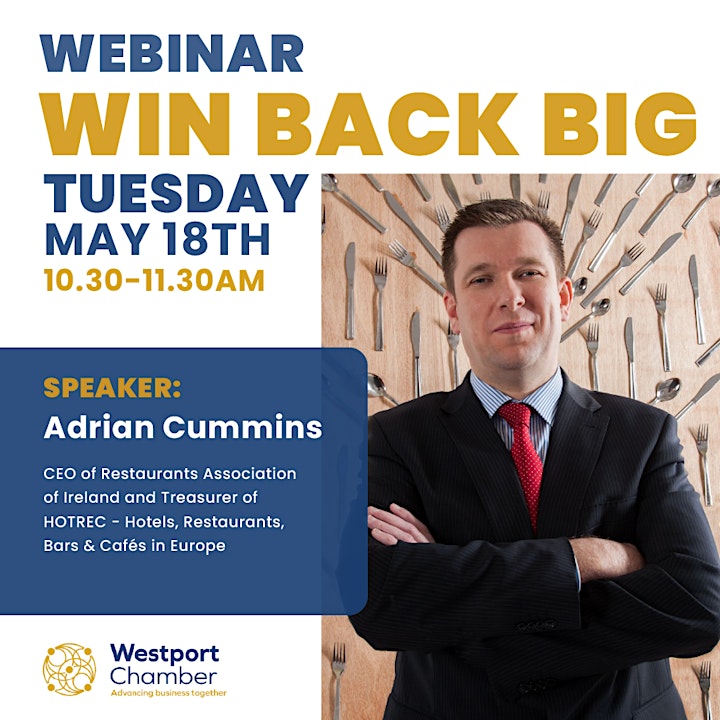 Adrian Cummins
CEO of Restaurants Association of Ireland and Treasurer of HOTREC - Hotels, Restaurants, Bars & Cafés in Europe.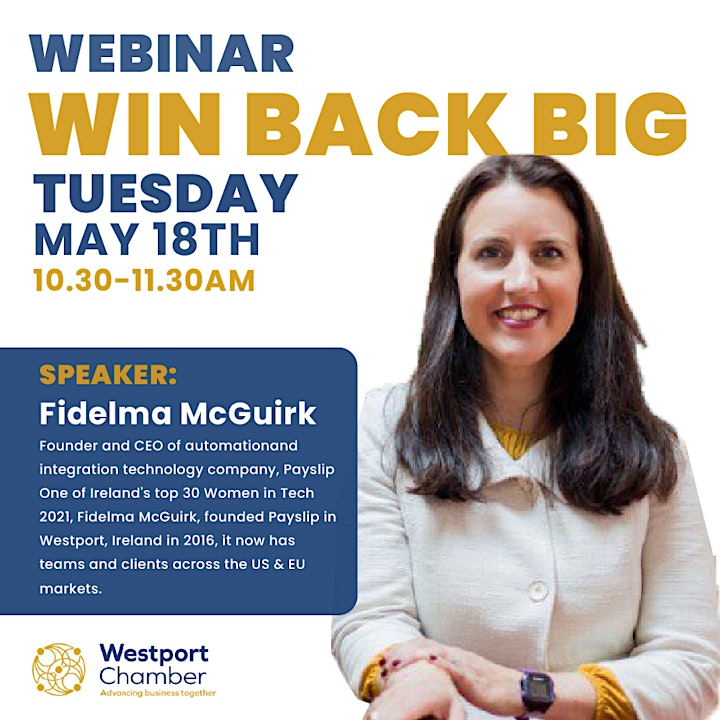 Fidelma McGuirk
Founder and CEO of automationand integration technology company, Payslip
One of Ireland's top 30 Women in Tech 2021, Fidelma McGuirk, founded Payslip in Westport, Ireland in 2016, it now has teams and clients across the US & EU markets.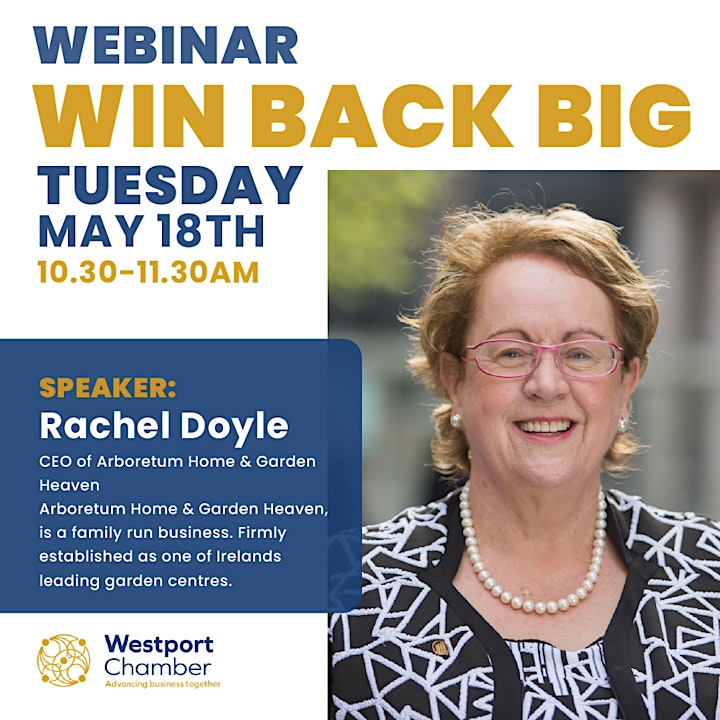 Rachel DoyleCEO of Arboretum Home & Garden HeavenArboretum Home & Garden Heaven, is a family run business. Firmly established as one of Irelands leading garden centres.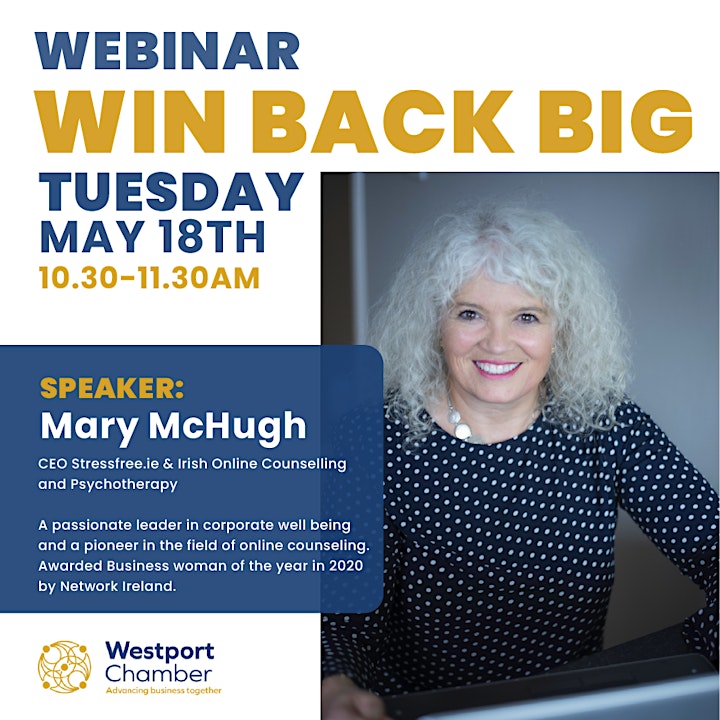 Mary McHugh
CEO Stressfree.ie & Irish Online Counselling and Psychotherapy
A passionate leader in corporate well being and a pioneer in the field of online counseling. Awarded Business woman of the year in 2020 by Network Ireland.
Organiser of Win Back BIG - Westport Chamber Business Webinar