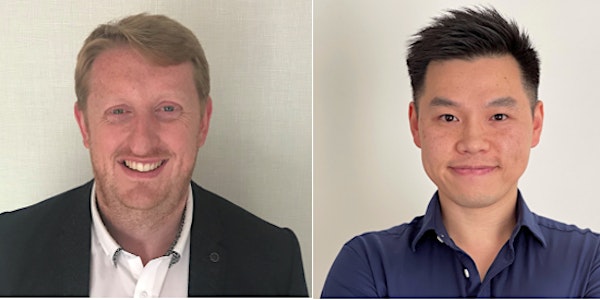 Winter CPD Session 1 Lesser Toe Deformities by James Cowden and Tommy Chan
Winter CPD Session 1 Lesser Toe Deformities and implications for the at risk foot
Refund Policy
Refunds up to 1 day before event
About this event
Session 1
2 CORU CPD Credits
Learning outcomes:
Understand the width and breath of connection between systemic conditions ie Diabetes and appropriate management of MSK related conditions to manage and prevent ulceration.
Knowledge of common lesser toe deformities and clinical assessment.
Updated knowledge and understanding of the best practice treatment and pathways of care.
Introduction to CPD sessions hosted through SCPI
Podiatry Continuing Professional Development (CPD) Plan Dec 21
The Health and Social Care Professions Office, in collaboration with SCPI, are delighted to introduce the upcoming schedule for CPD for Podiatrists.
Aim
This CPD aims to:
1. Offer opportunities for Podiatrists in the HSE and Voluntary organisations as well as in private practice in achieving their 30 CPD credits over a 12 month period in line with CORU registration requirements.
2. Support the significant development in access to Foot Protection services via the National Clinical Programme for Diabetes across the country prioritisation and additional funding has been given to CPD supporting the development of these posts.
3. Focus on the musculoskeletal, dermatological, vascular and neurological assessment of the at risk foot, for example in diabetes, and the holistic management of this to prevent and treat ulceration.
Structure
We are pleased to announce the first 9 sessions, 8 of which are online, relating to MSK care pathways that will be delivered for the Winter CPD Session in collaboration with the North Deanery for Podiatric Surgery and other colleagues. Clinical examination of a range of deformities will be explored with practical approaches to care that can be applied with our patients.
The 8 online sessions will provide 13 CORU credits with a further 3 credits through participation in the in person session.
Certificates of attendance, detailing Learning outcomes and CORU CPD credits will be issued one week after attendance at the events or can be requested via cpd@podiatryireland.ie.
Booking sessions
If you wish to avail of this resource, please register your place via Eventbrite. Each session should be booked individually with the links available for each session on the winter schedule overleaf.
Please note this is provided free of charge to all public service podiatrists in Ireland and for a nominal fee of €15 per session for Private Podiatrists to make this accessible for all.
Communication planning
Any CPD event related queries please email to cpd@podiatryireland.ie, I will respond during working hours on Wednesday's and Thursdays.
Best wishes,
Anita Murray
National CPD Officer for Podiatry, on behalf of HSCP Office and SCPI