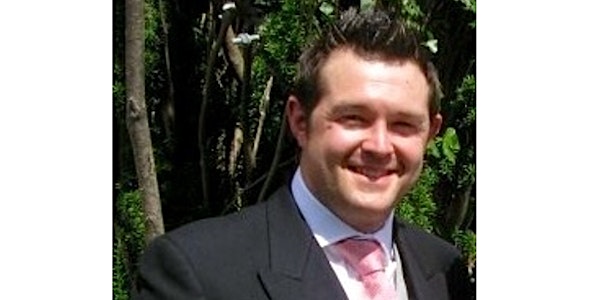 Winter CPD Session 4 Lumps and Bumps and An Update on High Risk Foot Care
Mr Anthony Joyce will be giving an overview of lesions; benign and malignant as well as an update on at risk foot management
About this event
Podiatry Continuing Professional Development (CPD) Plan Dec 21 – Dec 2022
The Health and Social Care Professions Office, in collaboration with SCPI, are delighted to introduce the upcoming schedule for CPD for Podiatrists.
Aim
This CPD aims to:
1. Offer opportunities for Podiatrists in the HSE and Voluntary organisations as well as in private practice in achieving their 30 CPD credits over a 12 month period in line with CORU registration requirements.
2. Support the significant development in access to Foot Protection services via the National Clinical Programme for Diabetes across the country prioritisation and additional funding has been given to CPD supporting the development of these posts.
3. Focus on the musculoskeletal, dermatological, vascular and neurological assessment of the high risk foot, for example in Diabetes, and the holistic management of this to prevent and treat ulceration.
Structure
We are pleased to announce the first 9 sessions, 8 of which are online, relating to MSK care pathways that will be delivered for the Winter CPD Session in collaboration with the Faculty of Podiatric Surgery and other colleagues. Clinical examination of a range of deformities will be explored with practical approaches to care that can be applied with our patients.
The 8 online sessions will provide 13 CORU credits with a further 3 credits through participation in the in person session (COVID restrictions dependent).
Link to complete Certificates of attendance, detailing Learning outcomes and CORU CPD credits will be issued one week after attendance at the events or can be requested via cpd@podiatryireland.ie.
Booking sessions
If you wish to avail of this resource, please register your place via Eventbrite (find this by entering the session title). Each session should be booked individually and will be available to book at least two weeks before each session is scheduled to take place.
Please note this is provided free of charge to all public service podiatrists in Ireland and for a nominal fee of €15 per session for Private Podiatrists to make this accessible for all.
Communication planning
All CPD schedules will be disseminated through:
1. the SCPI webpage to membership and through ICPO communication channels
2. the Podiatry management structures within the HSE
Any CPD event related queries please email to cpd@podiatryireland.ie, I will respond during working hours on Wednesday's and Thursdays.
A subcommittee is in development to provide a forum for CPD opportunities to be reviewed and evaluated, should anyone wish to participate in shaping our professions CPD please do make contact.
Best wishes,
Anita Murray
National CPD Officer for Podiatry, on behalf of HSCP Office and SCPI
Introduction To Mr. Anthony Joyce
Mr. Joyce spent the last 4 years of his surgical training at the Great Western Hospital in Swindon, gaining fellowship in 2017 and CCPST in 2019. Following this, he undertook a 12 Month contract within the Podiatric surgery team in Hereford, where he remains as a bank Consultant. Currently, Mr. Joyce works as Head of Service for Podiatry and Physiotherapy in Somerset.
Lumps and bumps Learning Objectives
1. Revision and greater understanding of principles for assessing lesions - benign versus malignant
2. Understanding use of imaging and biopsy in assessment of lesions
High Risk Foot Management Learning Objectives
1. Revision of:
a. wound healing types and factors affecting these
b. factors affecting wound healing including PVD, neuropathy, MSK conditions, diabetes and renal disease
c. Wound assessment including imaging, swabs and tissue samples
d. topical treatments such as localised antibiotic agents, VAC and Lavae therapy
e. Antibiotics management
f. Offloading techniques
2. Understanding surgical assessment and principles
Organiser of Winter CPD Session 4 Lumps and Bumps and An Update on High Risk Foot Care