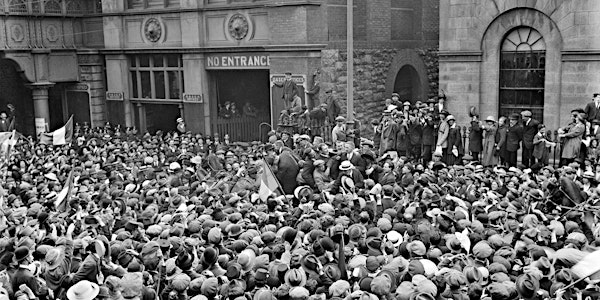 Women and the Irish Revolution 1917-23: Violence, Feminism, Nationalism
When and where
Location
The Royal Irish Academy 29 Dawson Street Dublin 2 Ireland
Description
Women and the Irish Revolution 1917-23: Feminism, Violence, Nationalism
---
Venue: the Royal Irish Academy, Dawson Street, Dublin 2
Date: September 1st 2017 at 9am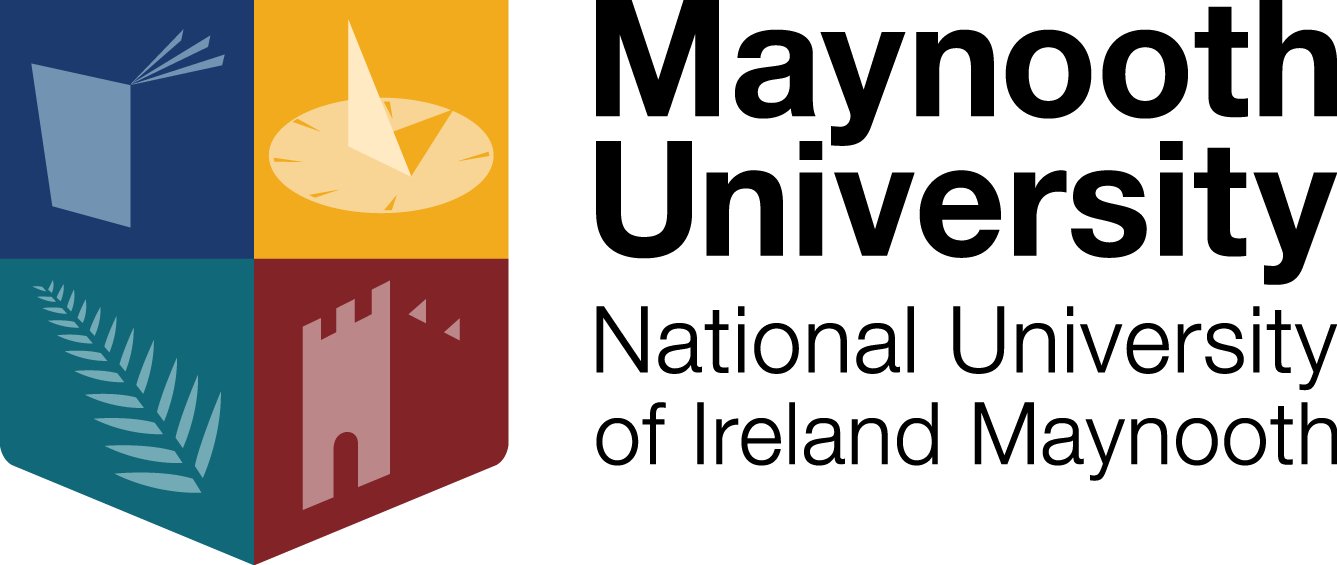 The period 1917–1923 was marked by political violence and upheaval in Ireland, ending in partition

and independence for 26 of its 32 counties. How this period of revolution significantly affected women's lives requires further analysis in Irish studies.

This conference will bring together new research by leading scholars exploring how women both participated in revolutionary activities in the 1917-23 period in Ireland and were impacted by the climate of terror and war that existed. Irish historiography that presents the narrative of this period as predominantly about men and male militarism, with women presumed to have escaped the worst brutalities of war, will be challenged. The complex experience of Irish women throughout this period as activists, militants, and as ordinary citizens is explored using new evidence.
By adopting an integrated approach to Irish women's history between 1917-1923, a new indepth analysis of women's role in 'the Revolution' will be provided. In particular, new light will be shed on the intersection of feminism, republicanism, class and the impact of violence against women in the period. The experience of women needs to be adequately considered as a core dynamic of war both in new critical historical tomes of the period and in the programme of key events to be commemorated in Ireland in the next years. As the extensive analysis of women's role and experience in civil wars internationally has shown, the gendered nature of war and conflict is not a separate or ancillary question in any context. Nor are women simply mere victims or bystanders of conflicts effectively steered by male political leaders or militants. The granting of suffrage in 1918, the complex but often occluded role of women as activists in the Revolution, the role of women in the foundation of the new State, and the wider impact of conflict, trauma and violence on women during the Civil War and War of Independence are core questions in Irish revolutionary studies that require further indepth analysis and consideration, if this critical period of Irish history is to be fully understood.
Programme:
Registration opens 9am
9.30 Welcome
Opening Remarks Professor Linda Connolly
Women and the Irish Revolution: Challenges and Orthodoxies

10am-11am
Session 1: Chair, Dr. Eucharia Meeha, Registrar DIAS and Member RIA
Suffragism and Nationalism – contesting 'Traditional Womanhood',
Professor Louise Ryan, University of Sheffield
Women TDs and the Irish Treaty Debates,
Claire McGing, Maynooth University
11am Coffee
11.15-12.15pm
Session 2: Chair, Dr. Ida Milne, Maynooth University
The Unimagined Community: Feminists and Revolutionaries in Holloway Prison, 1918 – 1919,
Professor Lucy McDiarmid, Montclair State University
Women of the Poorer Class during the Revolution,
Dr. Brian Hanley
12.15-1.15pm
Session 3: Chair, Dr. Jennifer Redmond, Maynooth University
'A chip on my shoulder': Belfast Cumann na mBan in the aftermath of the Easter Rising,
Dr. Margaret Ward, Queen's University, Belfast
Sister Against Sister: Cumann na mBan during the Irish Civil War,
Dr. John Borgonovo, UCC
1.15-2pm Lunch
2-3pm
Session 4: Chair, Dr. Sarah Anne Buckley, NUIG
Female fatalities in Cork during the War of Independence,
Dr. Andy Bielenberg, UCC
Women, Violence and the Irish Revolution 1917-23: Sexual Violence and Hair Shorning,
Professor Linda Connolly, Maynooth University
3pm Coffee
3.15-4.45pm
Session 5: Chair, Dr. John Borgonovo, UCC
'Home Safe Home?': War, violence and the disruption of female, domestic and familial spaces during the War of Independence, 1919-1921,
Dr. Mary McAuliffe, UCD
Legitimacy and illegitimacy at the Tuam Mother and Baby Home:Remembering revolutionary martyrs and concealing dead children
Dr. Sarah-Anne Buckley, NUIG and Dr. John Cunningham, NUIG
Bearing Witness: trauma, grief and memory in representations of women's experiences of violence during the Irish Revolution
Dr. Ailbhe McDaid, University of Liverpool
5pm
Reception and Poetry reading by Doireann Ní Ghríofa (in collaboration with the Department of English, Maynooth University)

Contributors:
Andy Bielenberg is Senior Lecturer in the School of History at UCC. He has published a number of books including, The Irish Diaspora (editor), Ireland and the Industrial Revolution and An Economic History of Ireland since 1920. His articles have been published in several international journals including, Past and Present, Economic History Review, Eire Ireland, Textile History, Explorations in Economic History, and Irish Economic and Social History. He has recently published new research on the War and revolution in Co. Cork 1914-1923 and on conflict migration and the Protestant exodus from the south of Ireland 1919-1923.
John Borgonovo lectures in the School of History, University College Cork. He is the author of a number of articles and books, including The Battle for Cork, July–August 1922 (Mercier, 2011), Spies, Informers, and the Anti-Sinn Fein Society: The Intelligence War in Cork City, 1920-1921 (Irish Academic Press, 2007) and Florence and Josephine O'Donoghue's War of Independence, A Destiny that Shapes our Ends (Irish Academic Press, 2006). He is an editor of the forthcoming Atlas of the Irish Revolution (Cork University Press).
Sarah Anne Buckley is a Lecturer in History at NUIG and co-director of the Irish Centre for the Histories of Labour and Class. Her research interests are in the history of child welfare in Ireland and Britain, the history of marginalised groups of women and children, the social history of Ireland in the twentieth century, and more recently the history of youth. Her first book was on the history of the Haematology Association of Ireland and a second book The Cruelty Man: Child Welfare, the NSPCC and the State in Ireland, 1889-1956 was published in 2013 with Manchester University Press. She is co-director of the Irish Centre for the Histories of Labour and Class and current Chair of the Irish Women's History Association.
Linda Connolly joined the Maynooth University Social Sciences Institute as Director in July 2016, where she is Professor of Sociology. She published several articles and books, including The Irish Women's Movement: From Revolution and The 'Irish' Family. She has led research projects on twentieth and twenty first century Irish history, the Irish women's movement, Irish feminism, social movements, family studies, migration, and Irish studies.
John Cunningham is a Lecturer in History in NUIG and co-director of the Irish Centre for the Histories of Labour and Class. His research interests include Irish local history, the moral economy, and global syndicalism. He has served as an editor of Saothar and his publications include (2009) Unlikely radicals': Irish secondary teachers and the ASTI, 1909-2009 Ireland. Cork: Cork University Press; (2004) A town tormented by the sea': Galway, 1790-1914, Geography Publications Dublin; and (1995) Labour in the west of Ireland: working life and struggle, Athol Books Belfast.
Brian Hanley has published widely on the IRA, Irish republicanism, labour and radicalism, 1918 General Election, the 1916 Easter Rising, the Irish revolution and Civil War, class in 20th century Ireland, the Great War and the Irish Revolution, the far-right in Ireland, the Blueshirts, Irish America, race and the Irish in America, the Northern Ireland conflict, the impact of the 'Troubles' and the Irish Republic. He is currently writing a book (to be published by Manchester University Press) on the social, cultural and political impact of the Northern Ireland conflict on southern Ireland during the 1970s and has also written chapters for edited collections which will be published during 2017, including the Atlas of the Irish Revolution (Cork University Press) and Dublin Lockout 1913 (Irish Academic Press).
Mary McAuliffe is Assistant Professor in Gender Studies at UCD Women's Studies, School of Social Policy/Social Justice. Her research interests include social history, Irish women and politics, memory and history, gender and Irish biography, war/military history and oral history. Her most recent books are (co-author) Richmond barracks 1916: We were There-77 Women of the Easter Rising (2016) and (co-editor) Kerry 1916; Histories and Legacies of the Easter Rising (2106). Other publications include Fanny Taylors (1867) Irish Homes and Irish Hearts (UCD Press, Classics series, 2013) and co-edited, Palgrave Advances in Irish History (2011).
Ailbhe McDaid was awarded a PhD from the University of Otago and is currently a Busteed Scholar at the Institute of Irish Studies, University of Liverpool, where she will examine literary and social responses to widows and bereaved women in 20th Century Ireland. Her book 'Poetics of Migration in Contemporary Irish Poetry' is forthcoming from Palgrave Macmillan in 2017.
Lucy McDiarmid is Marie Frazee-Baldassarre Professor of English at Montclair State University. Her most recent books include The Irish Art of Controversy (2005) and Poets and the Peacock Dinner: the literary history of a meal (2014), which appeared in paperback in October 2016. Her most recent book 'At Home in the Revolution: what women said and did in 1916' was published in the Royal Irish Academy in 2016. She is a former President of the American Conference for Irish Studies.

Clare McGing is Athena Swan Project Officer at Maynooth University where she also lectures in Geography. Her research interests include - Gender politics; Electoral geographies of Ireland; Theories of political representation; Candidate selection; Gender quotas. She is completing a PhD on 'Feminising Electoral Geography: the politics of place and gender in Irish elections, 2002-2012' and has published a number of book chapters on this.
Doireann Ní Ghríofa has published widely in literary magazines in Ireland and abroad, such as Poetry, The Irish Times, Irish Examiner, Prairie Schooner, The Stinging Fly, Southword and Feasta. In 2012 her poem "Fáinleoga" won the Wigtown Award for poetry written in Scottish Gaelic. She has received two literature bursaries from the Arts Council of Ireland (2011 and 2013). She was selected for the prestigious Ireland Chair of Poetry Bursary Award 2014 - 2015. In 2016 her book Clasp was shortlisted for The Irish Times Poetry Now Award, the national poetry prize of Ireland. She was awarded the Rooney Prize for Irish Literature in 2016.
Louise Ryan is Professor of Sociology at Sheffield University and a Fellow of the Academy of Social Sciences. She has published extensively in a range of international journals on migration, social networks, gender, religion and Irish women's history. Her recent books include McKie L and Ryan L. (2015) An End to the Crisis of Empirical Sociology? Trends and Challenges in Social Research: Routledge;Ryan, L. U. Erel and A. D'Angelo (2015) Migrant Capital: Networks, Identities, Strategies, Palgrave Publisher; Ryan, L. and W. Webster (eds) (2008) Gendering Migration: Masculinity, Femininity and Ethnicity in Post-War Migration to Britain: Ashgate Publishers.
Margaret Ward has authored a number of books on women€™s history including Unmanageable Revolutionaries: Women and Irish Nationalism (1995) and a biography of Hanna Sheehy Skeffington: A Life (1997). A former Director of the Women's Resource and Development Agency (2005-2013), she is currently a Visiting Fellow in Irish history at Queen's University Belfast, a trustee of the National Museums Northern Ireland and a board member of Libraries NI.
This event is funded by an Irish Research Council, New Foundations (Decade of Commemorations strand) Grant
Image above: Huge crowds at Westland Row station in Dublin as Markievicz, MacNeill, De Valera & other prisoners arrive home in 1917