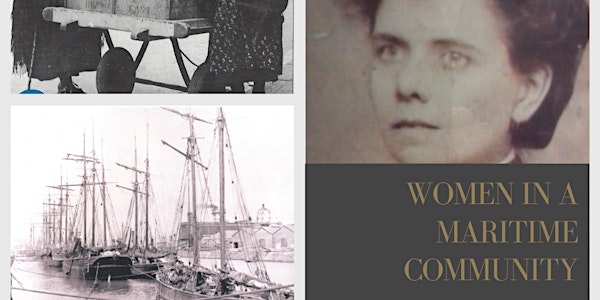 'Women in a maritime community' talk with historian Jim Rees
Wicklow Library Service invites you to celebrate International Women's Day 2021 with Jim Rees
About this event
'The success of a maritime community depends as much on the physical and intellectual strength of its women as it does on the skills and courage of its men' (J.Rees).
Monday 8th March 7pm. To celebrate International Women's Day, Wicklow County Council Library Service are delighted to bring you a talk by Arklow historian and chairman of Arklow Maritime Museum Jim Rees.
Jim will be exploring how two Arklow women, Kate Tyrrell ship-owner and captain, and Maria Curran the first chairperson of an Urban District Council in Ireland , broke down social barriers and created their own space in the predominantly male sphere of 19th and early 20th century Ireland.
The talk will also explore the vital role women played in maritime communities and the unique opportunities the sea provided for women in relation to their land-based counterparts.