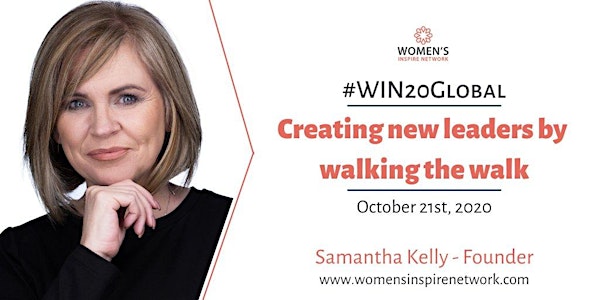 Women in Business - Creating new leaders by walking the walk
Event Information
Location
This event has moved online https://conference.womensinspirenetwork.com/
Church Road
D15 EYX5 Dublin
Ireland
Our 8th Women's Inspire Network conference is all about leadership. Be that leader and let's inspire the next generation to become leaders
About this event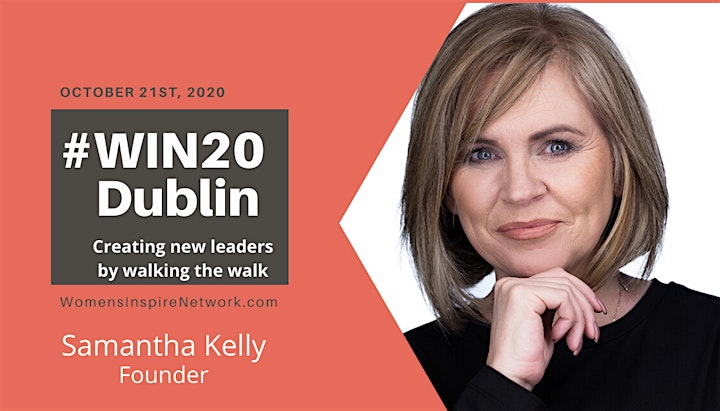 Our 8th annual conference is all about leadership in Business.
This event will now take place online.
Our speakers are already leaders in their field of expertise. They will share their stories of how they became leaders and how to deal with common challenges as a business owner. You are already doing amazing things by running a business.
We won't know about you unless you show us - Let's show the world that women are leading the way by showing great leadership.
What are the secrets? Who do we get help from? Leaders need help sometimes too!
Let's share our knowledge and assist each other, make some new connections and build some strong relationships.
~ Samantha Kelly, Founder. Follow Sam on Twitter
Speakers include: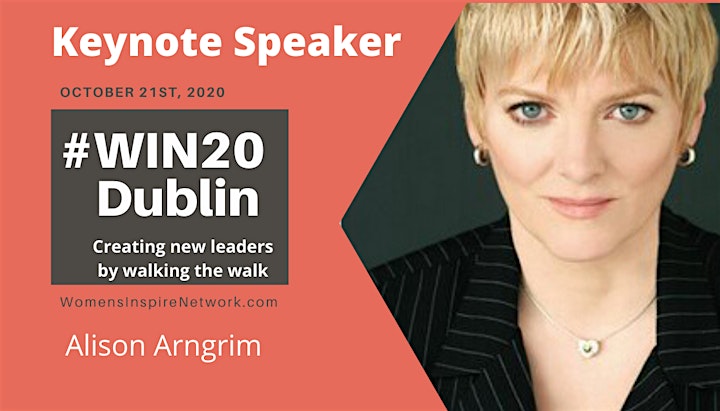 Keynote Speaker - Alison Arngrim
New York Times Best Selling author of "Confessions of A Prairie Bitch: How I Survived Nellie Oleson and Learned to Love Being Hated", Alison Arngrim is best known to viewers world-wide for her portrayal of the incredibly nasty "Nellie Oleson" on the much loved, long running hit television series "Little House On The Prairie," and continues to amuse audiences through her many film, television, stage and multi-media appearances.
Her one woman show "Confessions of a Prairie Bitch", which started at Club Fez in New York in 2002, has now become a world-wide phenomenon. She is currently starring in two comedy series pilots and in her spare time, she takes tourists on the rollicking comedy outing, "Nasty Nellie's Tour of Hollywood", (featured at Dearly Departed Tours), where she simultaneously enlightens and amuses passengers with behind the scenes tales from both Hollywood history and her own life.
Alison has a long history of activism. In 1986 when her friend and "Little House husband" co-star, Steve Tracy, passed away due to complications of HIV/AIDS, Alison immediately began volunteering at AIDS Project Los Angeles.
She currently serves as California Chair, National Spokesperson and Founding Board Member on the National Advisory Board of The National Association to Protect Children, or PROTECT.org, fighting to give children a legal and political voice in the war against child abuse.
She takes pride in the fact that so many people enjoyed hating her as a girl and is more than happy to give them the opportunity to do so in the future.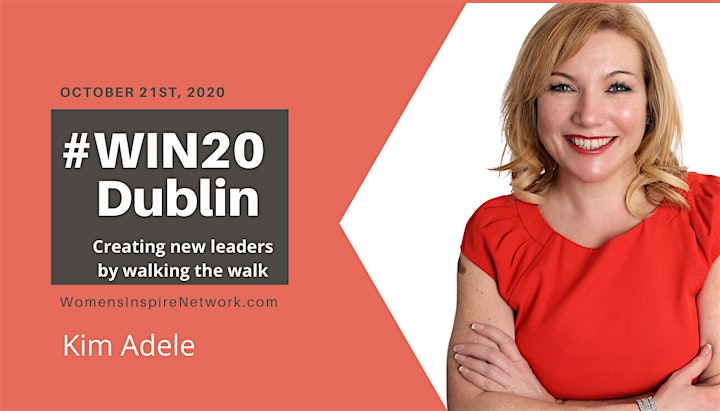 Kim Adele: It's all a matter of perspective - reframe your mind and lead with presence
A successful entrepreneur specialising in empowering board level leaders to gain confidence, overcome imposter syndrome and turn their vulnerability into a superpower enabling them to lead with presence and humanity. Having started as a hairdresser she changed career and ended up in C-Suite for a FTSE 250 company. With over 25 years of experience, she has established a reputation as a transformational leader driven by challenges, undeterred by obstacles and committed to furthering standards of excellence.
Experienced in new business generation, turning underperforming areas into consistent market leaders, and working within challenging environments. International Keynote speaker & Non Exec Director, working with companies including IoD, Academy Trust, Mary's Meals.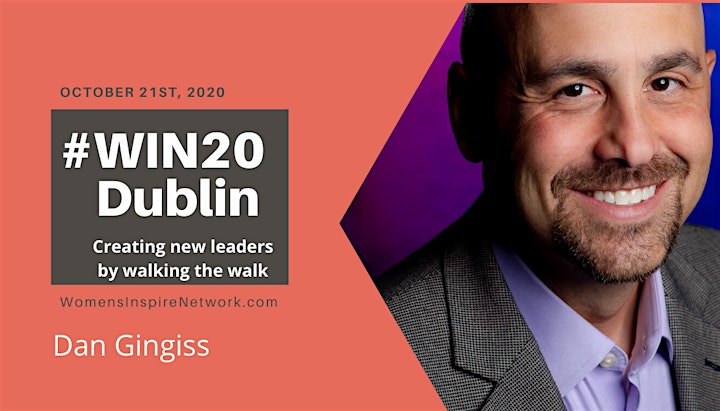 Dan Gingiss
Dan's 20-year career has consistently focused on delighting customers, spanning multiple disciplines including customer experience, marketing, social media and customer service. He has held leadership positions at three Fortune 300 companies – McDonald's, Discover and Humana. He is an international keynote speaker who believes that a remarkable customer experience can be your best marketing. Dan doesn't just talk about customer experience; his fast-paced, energetic presentation style creates an experience for the audience that they'll surely remember. Dan is the author of the book, Winning at Social Customer Care: How Top Brands Create Engaging Experiences on Social Media, a host of the Experience This! Show podcast and a regular contributor to Forbes. He has been named to several notable industry lists, including:
Top 100 Digital Marketers 2019" by both Brand24 and BuzzSumo
Top Customer Service Influencers of 2018" by Fit Small Business
15 Influencers Changing the CX [Customer Experience] Game" by WalkMe
50 Social Media Marketing Influencers to Follow" by TopRank Marketing
Dan earned a B.A. in psychology and communications from the University of Pennsylvania and an M.B.A. in marketing from the Kellogg School of Management at Northwestern University. He is a lifelong Chicago Cubs fan, a licensed bartender and a pinball wizard.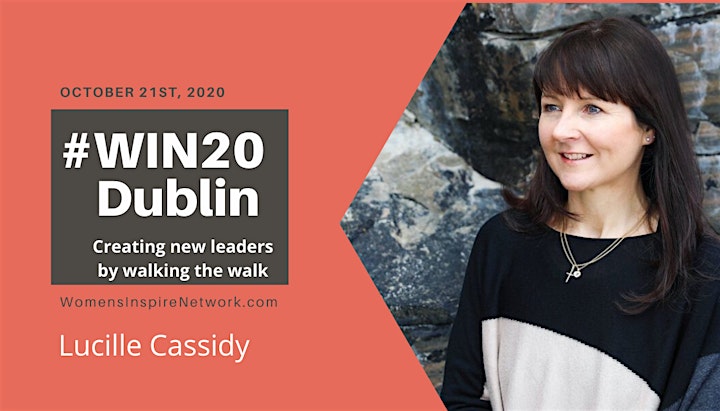 Lucille Cassidy -'If I can do it, you can too'
Lucille is the owner of Sandhill House, a specialist retreat centre, in Dunfanaghy, Co.Donegal. She is passionate about all things to do with Health and Wellness.
Her journey from being a Physiotherapist in clinical practice, to owning her own business has been equally exciting and challenging in many ways!
She is excited to share how this transition has evolved for her; how structure can bring more freedom and her approach to enjoying the process along the way!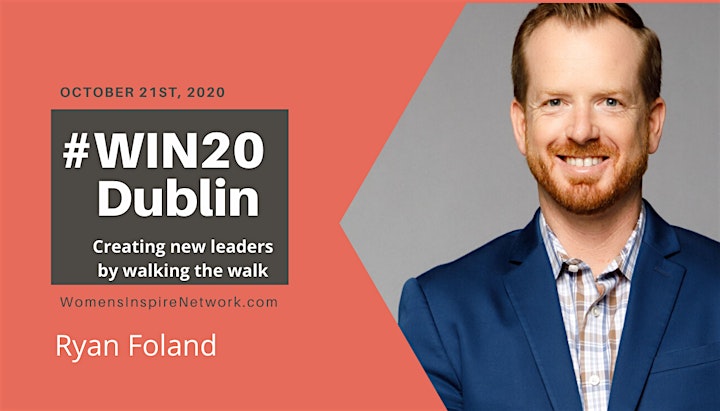 Ryan Foland
Ryan Foland is a high energy keynote speaker, podcast host, and author who believes in simplicity and of simply being you. His 3-1-3 Method is a process whereby core brand messaging begins as three sentences, condenses into one sentence and then boils down to three words.
He is often recognized for his expertise when it comes to marketing people, which is most commonly known as "personal branding." In his book, Ditch the Act, published by McGraw-Hill, Ryan shares the art of being perfectly imperfect, and shows you how to tap into the surprising power of the real you for greater success. For fun, Ryan sails, draws stick figures, and raps.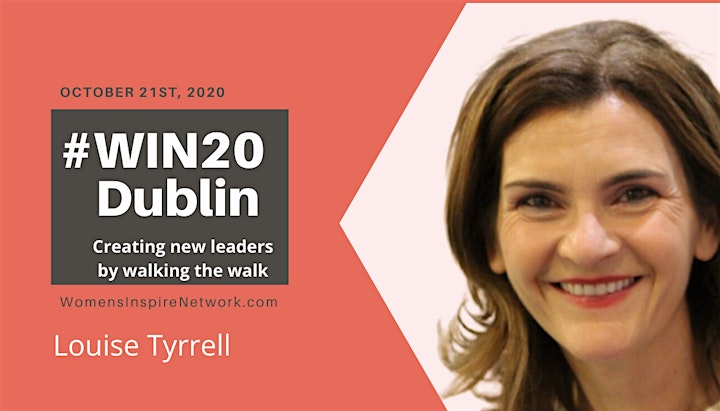 Louise Tyrrell
Louise Tyrrell works as a Health & Wellbeing Consultant with individuals, groups and companies.
While recovering from a car accident in 1992, she became very interested in mind-body health. Fortunate to make a full recovery with the help of Ki Massage therapy and Yoga practice, she was motivated to start studying and in 1999 set up one of the first Holistic Health centres in Ireland. With a passion for health education, she inspires people to uncover their own source of wellbeing – often leading to great transformation in their lives. Louise has appeared on local radio, as a guest speaker at many events and the business was featured on RTE television.
As well as working privately with clients, Louise designs and delivers experiential courses in Stress Management, Life Skills, Yoga, Meditation, Mindfulness, Aromatherapy, 7 Steps to Health and Happiness, Creating Better Health and Healthy Eating.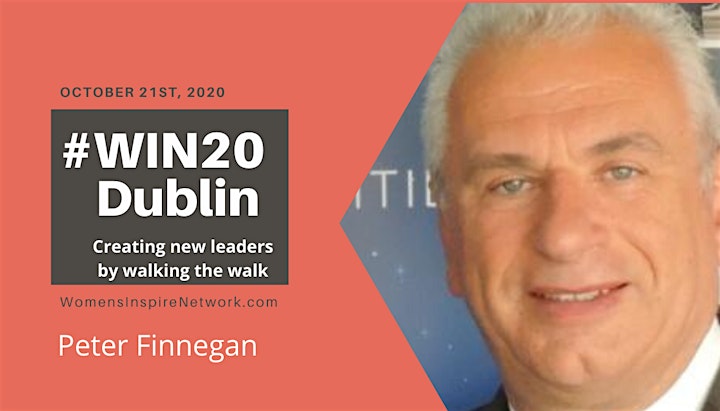 Peter Finnegan: Making a difference – lessons in change leadership.
Peter Finnegan is an innovator and a leader of change. He believes that change is the only constant in life and that businesses and individuals need to manage change . Leadership is the key to making change work for you and your business. In business and in life people matter and the relationships you build can give you an edge in dealing with change.
Reflecting on his own life journey Peter will explore and share the lessons he learnt about leadership.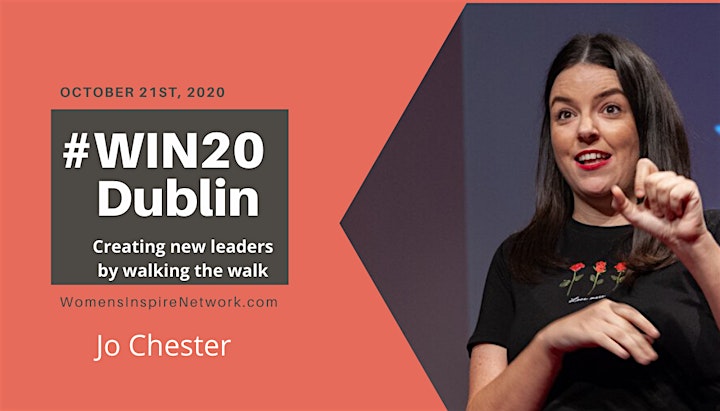 Jo Chester - Social justice advocate for the Deaf and Hard of Hearing people in Ireland
Joanne is a social justice advocate for the Deaf and Hard of Hearing people in Ireland, also community worker & youth worker. She featured in the "London Calling" documentary which was aired last May on RTÉ. She is currently advocating for Access to Work. There are many potential rising stars from Deaf community who yearn to strive in society but they face barriers daily due to inadequate access. With a shift in attitude, a better society can be created.
Ireland's first Deaf TEDx speaker delivered through Irish Sign Language.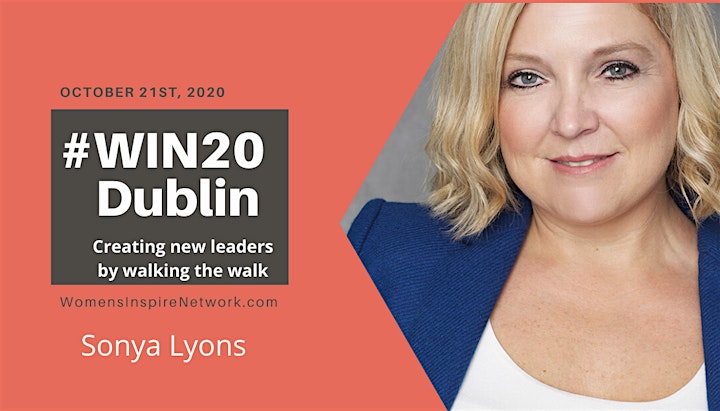 Sonya Murphy Lyons BMus LTCL
Sonya began her musical journey as a young child, learning Piano at the Royal Irish Academy of Music. With music in her heart from a young age, she continued with piano lessons and sang in a community choir for many years, performing at various recitals and concerts before embarking on a Music Degree at UCD. She graduated with a BMus (Hons) and taught Classical Guitar for many years before founding Mezzo Music Academy.
A mother of 2 boys, Ethan and Nevan, she brought them to Kindermusik classes from the age of 6 weeks, which she believes gave them an essential grounding in music. She soon realised the benefits of early music education and became a Fully Licensed Kindermusik Instructor, before introducing the award winning music and movement programme to the academy in 2012.
Sonya's father, William Murphy, a well known songwriter and musician, teaches at the academy, along with her sister, Maria Stanley, who directs the Mezzo Choirs and accompanies exam students and performers. Her niece, Sorcha Stanley is the Office Manager, and her mom helps out with admin from time to time, so Mezzo is very much a family effort!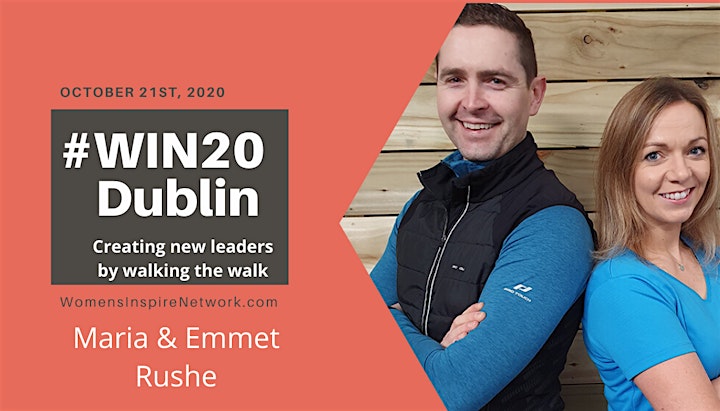 Maria & Emmet Rushe - Your Body, Your Business
Maria and Emmet will discuss body positivity, healthy mindset and lifestyle for business people and how your body IS your business.
Maria and Emmet Rushe are a husband and wife team from Donegal. Together they run Rushe Fitness, Letterkenny's leading fitness community. They also own Habifit.ie and have recently launched Opti-Mum, an app which allows women to train with Maria and Emmet from the comfort of their own home.
Maria and Emmet are a driven and motivated couple, and with two little girls, life is busy for the Rushe Family. They are highly active in their local community, organising charity events and speaking at events in Donegal. Their annual Summer Shape Up has developed from a member's challenge into a Summer community initiative, in which they collaborate with businesses all over the North West to promote Donegal.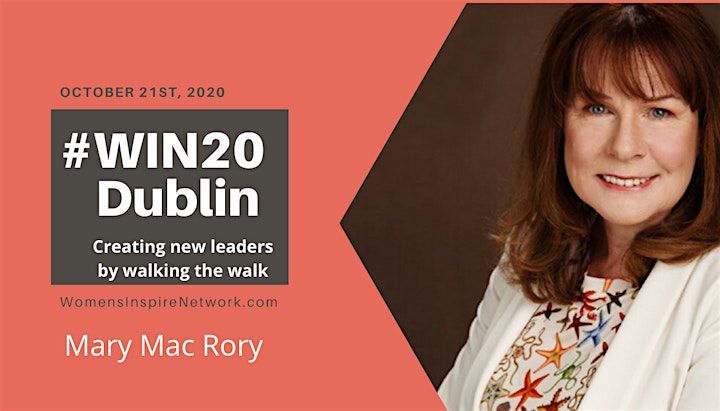 Silver Sponsors:


Bronze Sponsors

Our Charity Partner: Our New Ears (ONE)
Our New Ears (ONE) are a voluntarily ran organisation. Supporting Families of deaf children who use technology to hear. ONE provide information and services to Deaf/HOH members, their families and hearing care professionals in Ireland. ONE work in partnership with DeafHear. Pursuing parents goals. ~~ A sound start for deaf kids~~
Visit ONE on Facebook/OurNewEarsPage or follow them on Twitter @ournewears

Date and time
Location
This event has moved online https://conference.womensinspirenetwork.com/
Church Road
D15 EYX5 Dublin
Ireland