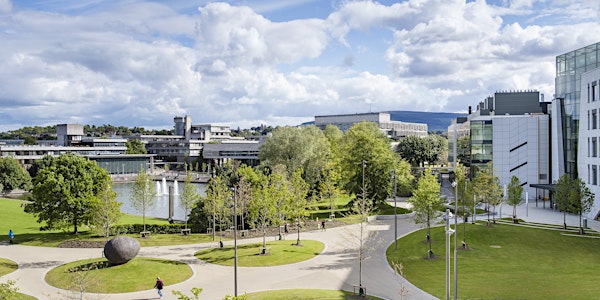 Women in Mathematics Day, Ireland 2018
When and where
Location
University College Dublin O'Brien Centre for Science Belfield Ireland
Description
Date: 29 August 2018
Time: 9:00am to 4:30pm
Venue: ICON Theatre, O'Brien Centre for Science, University College Dublin
Contact information: wimdi@maths.ucd.ie
Twitter: @WIMDI18
The Women in Mathematics Day Ireland (WIMDI) has become an annual conference since its inauguration in 2010. The conference is a multi-faceted event that includes plenary talks, academic and industrial research talks, poster sessions for participants, panel sessions on gender equity, and thematic events.
The aim of the conference is to advance gender equity in the mathematical sciences in Ireland, while also being a forum to encourage, support, and inspire women at all stages of their education and careers. Talks and poster presentations will be given by women and men from both academia and industry.
Invitation to attend the Women in Mathematics Day in Ireland 2018 is extended to all who might be interested in finding out more about mathematics. From the general public to industry, from post-primary students to undergraduates, from PhD students to professors, registration is free and open to all.
During lunchtime there will be a poster session that will showcase research from female post-graduate and final year undergraduate students in mathematical sciences. We are now accepting submission for the student poster session.
For more information visit the Women in Mathematics Day Ireland 2018 website: www.ucd.ie/mathstat/newsandevents/events/womeninmathematicsday/
Important Information:
Please let us know in advance if you have an dietary requirements.