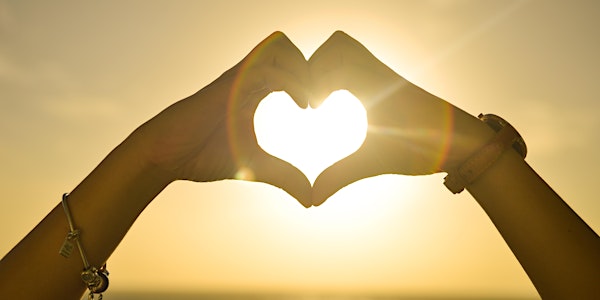 Women's Circle- Confidence & Being Yourself
When and where
Location
Maguires Cafe on The Hill of Tara (two doors down from Maguires Cafe) Tara Open Studio Hill of Tara Ireland
Refund Policy
Refunds up to 7 days before event
Description
Do you know that you need to believe in yourself more?
Are you always feeling like you're not good enough?
Do you hold yourself back in all areas of life?
Do you deny yourself what you really want because you feel like you don't deserve it?
Do you listen to that constant chatter in your head that tells you to stop, pull back, don't do it?

If you've answered yes to any of these questions, trust me, you're not on your own! We all struggle with confidence, self esteem and a lack of worthiness at times but there are things that you can do, skills that you can learn that will help you get back on track and making progress in your life.

So tell me- is this what you want?

To feel like you deserve to come first.
To build up your sense of self worth
To believe in yourself more and have the confidence to follow through
Have more 'get up and go' in day to day life


Join me for this powerful three hour confidence and self esteem building circle at the beautiful Open Studio at the Hill of Tara

Learn how you can develop deeper levels of self confidence, boost your self esteem and your self belief. Over the past 9 years, I've helped thousands of women like you build up their self worth and confidence. Together we break through any sabotages or blocks that you have so that you are able to show up authentically, confidently, joyfully and consistently in your life, relationships and work.

In this womens circle, you will get:
- 3 hours of connection, conversation and learning from from someone who has spent nearly 10 years coaching 1000's of people to feel more confident and worthy
- Clarity on what you need to do for you to feel more confident and enjoy stronger feelings of self worth
- An opportunity to release any old stories or limiting beliefs that are holding you back and making you feel small
All of this for only €30! Teas, Coffee and biscuits are included of course!

There are very limited places for this Women's Circle in this magical setting so please grab your place quickly! You can secure your place via the link below.

I'm so excited about this and I can't wait to work with you!

Love Always,
Paula
P.S For those who want loads of info- here's some more details!
These women's circle are my chance to offer the very best of my experience in accessible, fun and inspiring evenings.
This month, we're covering 'Confidence and Being Yourself'. There will be laughter, tears and real connection.
WHAT TO EXPECT from A WOMEN'S CIRCLE.......
We will get real.
We'll be talking about and exploring the theme of 'Confidence and Being yourself'. Are you allowing your true self to be seen? What does that look like to you? What does it feel like? Why do you want what want? Are your big dreams, daily choices and sacrifices made in honour of your life? Or are you living out someone else's expectations of you? Are you speaking up? Are you expressing your desires? Are you aware of your own desires? What's getting in the way of you being yourself? What needs to change? What do you need to let go of?
SPACE + STRUCTURE TO SLOW DOWN.
How often do you get to be with yourself? Sometimes we just need an excuse to take an evening to ourselves. I get it. You want to know yourself more deeply- but it's never a priority and always gets pushed down to the bottom of the to-do list. Joining us for a Women's Circle gives you 3 hours that are just for YOU.
It will REMIND YOU THAT YOU ARE NOT ALONE.
I'm incredibly lucky to do the work I do and hear the stories of so many women. It inspires me, it brings me to life and it reminds me that we are connected. I'm also aware that this perspective isn't normal. Often, our social gatherings don't allow for real and deep connection. But in a womens circle, we get real.
It will RECONNECT YOU TO YOURSELF.
I truly believe that you can source your own wisdom about what is right for you and your life. During this circle, you'll practice honesty, so that you can bring that back into your world. When you have a safe place to be vulnerable, to be a beginner, to explore topics that rarely get brought up in your day-to-day -- you have access to connection. You connect with yourself and with others when you are brave enough to tell the truth about your life. And that's what we are doing during this circle!
DOES THIS EXPLORATION & COMMUNITY
SOUND LIKE​​​​​​​ SOMETHING YOU'VE BEEN CRAVING?
COME TRY US OUT!