Women's Inspire Event Donegal - Overcoming Challenges

Wednesday, 10 April 2019 from 09:00 to 17:00 (IST)
Event Details

Our April event is taking place in Harvey's Point, in the beautiful county of Donegal! The theme is 'Overcoming Challenges' as an Entrepreneur.
Speakers so far:
Madalyn Sklar - Twitter Queen, community builder and podcaster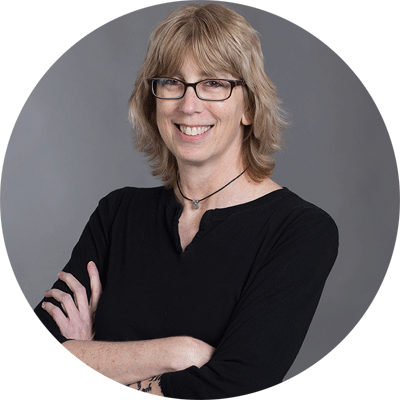 Madalyn Sklar is a serial entrepreneur, community builder and leading Twitter marketing expert. With 22 years digital marketing experience and 13 years social media marketing under her belt, it's no surprise she's ranked the #1 Social Media Power Influencer in Houston. Each week Madalyn hosts the #TwitterSmarter Twitter chat that brings together hundreds of people in an active one hour discussion revolving around Twitter marketing. Since launching three years ago, it has reached over 6 billion impressions. She also hosts the weekly #SocialROI chat that's presented by ManageFlitter. Madalyn interviews leading social media and marketing experts for her TwitterSmarter podcast and co-hosts the weekly Communities That Convert podcast with Kami Huyse. Huffington Post has named Madalyn one of 50 Women Entrepreneurs to follow.
Moira Ní Ghallachóir -  How to get out of your own way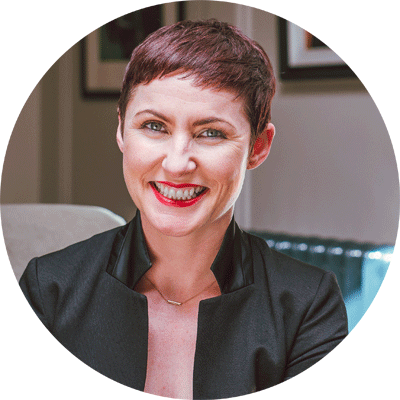 Moira Ní Ghallachóir is a 6 figure business mentor who helps small business owners and entrepreneurs enrol more clients and make more money doing what they love! So they enjoy more success, more freedom and fuel a life they love (even if they hate sales!). "I took a deep breath and set out to fulfil my dream of freedom by starting my own business. And in spite of having never owned a business before, I built a fantastic travel & tourism business that has now hosted over 1000 visitors right here in this magical northwest corner of Ireland. This experience was the foundation upon which I built my powerful business – from the ground up. My dreams are now my reality – I have evolved from earning zero to earning over 40k a month – in less than 3 years in business. And even better, today I help other entrepreneurs and small business owners to fulfil their dreams and create their own profoundly profitable business".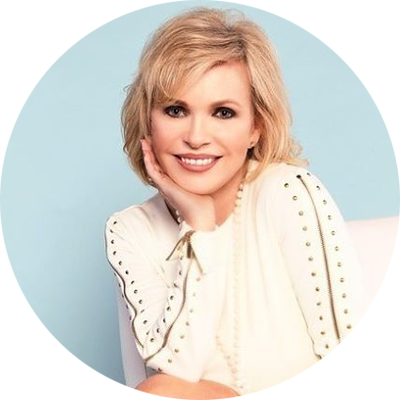 Lea Woodford - Personal Branding and Influence. 
Lea Woodford went from columnist and TV personality to create her own multi-media marketing agency. She parlayed her online magazine, SmartFem, into a full service marketing and advertising company with it's own TV show. SmartFem was created as a result of her many years as a publicist, columnist and as a Radio & TV Personality. Lea has extensive experience as a business consultant and entrepreneur but decided the only way she could make a difference for women was to create her own magazine that bridges the online community with the local community. Her passion is in connecting people. In fact Lea is often called " the connector " due to her extensive network.
Anne Tuohy - Believe in yourself, and ditch the self-doubt for good.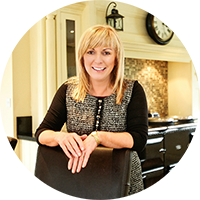 Awarding winning Interior Designer Anne Tuohy absolutely believes in the positive benefits of living in a home that is professionally designed, which is as functional as it is beautiful. She works personally and passionately with her clients to ensure that together, they achieve their perfect home. Anne's mantra is "perfect homes not perfect houses". Every design project is a unique collaboration, she gets to know you deeply, and delivers the home or workplace that is right for you, and unique to you. An amazing personal journey of function and design.
Anne's other passion is teaching, and she travels countrywide, bringing her hugely popular Sharing the Secrets Masterclass to homeowners everywhere. This is where she inspires great design and shares her personal design secrets so that her students can consistently create the perfect home for themselves. With her guidance, every home will be transformed, and every life improved.
Moira Dunne (BA MOD, M.SC, PMP) - How to Take Control of Your Time & Get More Done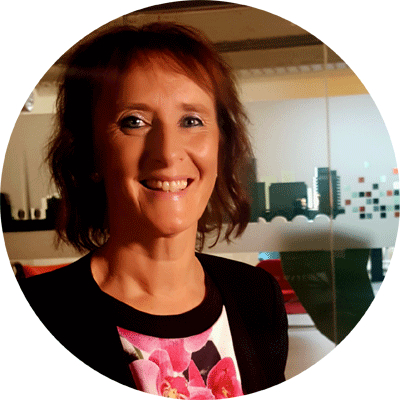 Moira is a business/management consultant and co-founder of beproductive.ie. She has expertise in both people and analytical skills and a range of topics including Productivity, Team Development, Strategic Planning, Project Management, Change Management, Capacity Planning, Competency Development, Performance Management, KPI Analysis and Reporting. She has extensive experience working with Executives and Top Teams developing strategy and providing coaching. She delivers a suite of business skills training using a dynamic practical interactive approach. Moira is a guest writer for the Microsoft Ireland Business Blog and Thinkbusiness.ie and is passionate about working with organisations and their people to help them be productive, and to help them define, measure and improve their productivity.
Louise McDonnell - Tap into the power of Facebook and Instagram Ads to build brand awareness and drive sales.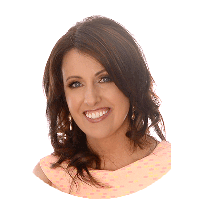 Ireland's leading expert on Facebook Marketing, Louise McDonnell is the Author of "Facebook Marketing, The Essential Guide for Irish Organisations".  Louise has been helping businesses develop social media strategies since 2009. At the end of 2017 Louise was voted as one of the top worldwide 50 Facebook Marketing Bloggers by Feedspot and Springboard.com listed her as one of the top 108 digital marketing experts worth following. In February 2018 BloggerLocal listed Louise as one of the top 10 worldwide Facebook experts and more recently Designwizard listed her as number 16 on a list of Ireland's top 50 marketers.
Mags Boland Murphy- Valuing your time - How to get the right price for your business service.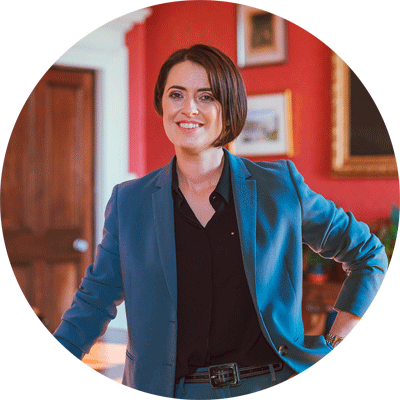 Price for Profit - Be confident about your value. Mags Boland Murphy is the director and owner at Bofin Consultancy. Mags works with business owners and managers in Ireland, the UK and Sweden who are focused and committed to success. She works with businesses who may be struggling with marketing, and panicking about profit and works to help them plan smart, package effectively and promote simply so that they connect with more of their ideal clients and sustain consistent cashflow. Mags has a record of success with award winning clients who continue to succeed. Mags believes in saying it straight, supporting business, meeting challenges professionally and personally head on and finding ways to overcome, be innovative, achieve, succeed and exceed everyday. "Profit is not something to add on at the end, it something to plan for in the beginning."
Rachel Mc Laughlin - Editor of Donegal Woman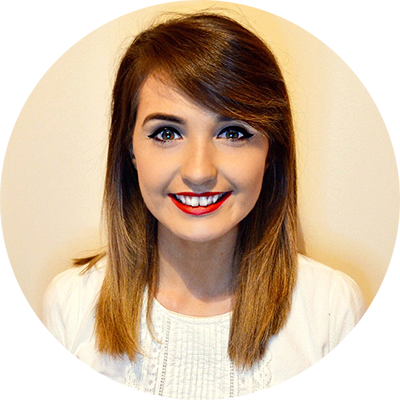 Journalist and Donegal girl from Letterkenny, Rachel has been working in the media for the past three years, and is editor of online platform Donegal Woman. "Donegal Woman is the word on every woman's lips. We are the go-to website for news, features and all that matters to local women across the county."
We are delighted to have Donegal Woman as our media partner for this upcoming Womens' Inspire Event!  Twitter: @dglwoman
Sharon Thompson - How to get your book published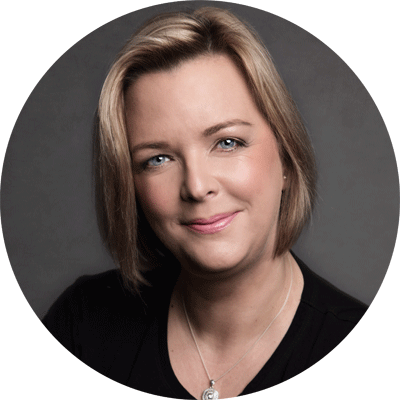 Author of number one bestseller, The Abandoned, Sharon Thompson is the founder of the successful Indulgeinwriting.com.
A guide and mentor, Sharon has seen members of this indulgeinwriting.com group progress to agent representation and publication, and organises regular talks from industry professionals and experts for those members.
Sharon co-founded #Writerswise a trending Tweet-chat featuring published authors and guest-hosts.
Lorraine Boyce - Down Below Physio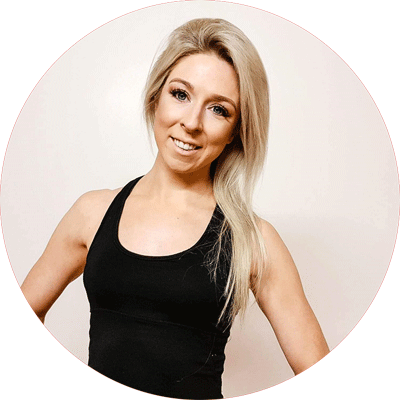 Lorraines' clinic is the only dedicated private Women's Health Physiotherapy Clinic in Co. Donegal offering internal Pelvic Floor Physiotherapy. She is registered with the ISCP (Irish Society of Chartered Physiotherapists) having completed a BSc Degree Course in Physiotherapy. Lorraine has worked in private practice since 2008, focusing on Musculoskeletal Physiotherapy and core stability exercise therapy, with extensive post-graduate training completed in Spinal Manual Concepts, Biomechanics and General Musculoskeletal Therapy. Her passion is Women's Health and Pelvic Floor Physiotherapy, and antenatal and postnatal functional exercise therapy.
Patricia Greene - Get More Leads and Profit from your Website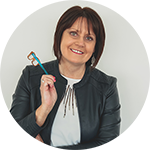 'It's possible to turn your website around from being a total disaster to bringing in new leads and new customers!' Having worked in the web design business for almost 20 years, being chair of Northern Ireland's business women's network Women in Enterprise for almost 4 years, and as a digital marketing mentor across several business programmes, Patricia Greene of Nolka Web & Digital Marketing has a very clear understanding of the struggles which female entrepreneurs face daily. She has created 'The Web Club' to provide advice, support and encouragement for women struggling to get enquiries, sales or leads from their website and her work with them has proven to bring a transformation in their business.
Dermot Devlin - How social media helped me overcome challenges and highlight issues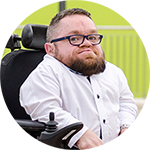 Dermot Devlin is a social media project officer for Omagh Enterprise. Dermot runs My Way Access, a website that provides a voice for people with disabilities in Ireland on accessibility and social issues. He has ran many lobbying campaigns via his website, including getting access for a drug for people with the same rare disability as him in Ireland and UK.He contributes is work to the power of social media, as not only does it provide him with a voice to run the many campaigns, but can also be a tool for many people with disabilities to feel less isolated. It has doors many doors for him, such as being a speaker at TEDx, International Rare Disease Day and a contributor to BBC Radio 4's Listening Project. His interview is now archived in the British Library as an historical time piece.
Michelle McLoughlin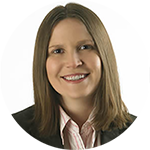 Michelle McLoughlin set up MMcLoughlin & Co Solicitors to provide quality practical legal advice at competitive rates to people in business. She provides legal advice and assistance to people in business with a particular focus on businesses in Sligo and in the North West of Ireland. "We love to assist the start up stage of businesses and work with clients who are completely new at running a business. We help you with deciding on the correct business structure and protecting your copyright, patents, trademark, branding and designs from the start when hiring employees and engaging consultants. We help you in putting your arrangements in writing."
@MichelleMcLoug5

Zack Gallagher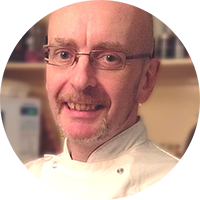 Zack Gallagher, from Donegal Town, is a chef, food blogger, food promoter and the owner of Irish Food Tours Ltd. Zack uses his Twitter account @IrishFoodGuide and other social media to promote, mentor and market Irish Food Tourism.

---
 Media Partner:

Sponsors Include: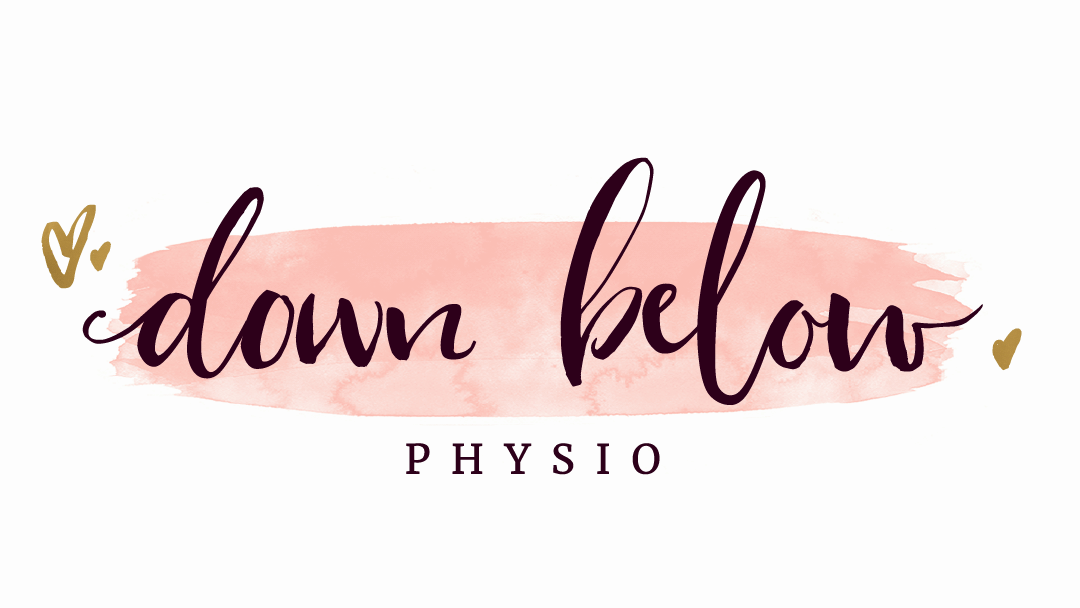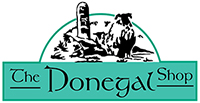 ---
More announcements to come!
Will be the usual mix of inspiration, Learning, knowledge sharing and networking.
See you there!
Special rate for attendees for Harvey's Point, simply quote Women's inspire network
Save This Event
When & Where

Harvey's Point
Lough Eske Road
Donegal
Ireland


Wednesday, 10 April 2019 from 09:00 to 17:00 (IST)
Add to my calendar
Organiser
---
                                                  Samantha Kelly
---



Women's Inspire Network is the fastest growing online network for Female Entrepreneurs.  See Womensinspirenetwork.com
Samantha Kelly is the founder of the Women's Inspire Network, a support network which connects and empowers female led businesses. Originally an online support network, Women's Inspire Network recently held its first national conference attended by over 250 female entrepreneurs and business owners in October 2016.
"Samantha Kelly is a ROCKSTAR in my mind. I say this all the time, but it's just words…
"Welcome to the 'Age of Influence,' where anyone can build an audience and effect change, advocate brands, build relationships and make a difference." Sam turned it into her reality… she is my hero!"
Ted Rubin – Forbes Top 20 Social Media Influencer & Author


---