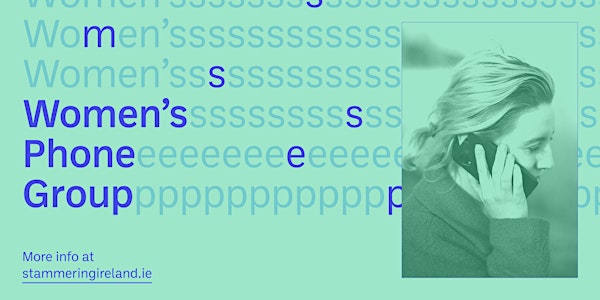 Women's Support Group
Join our Women's Support Group!
About this event
Irish Stammering Association's Women's Online Support Group (the only support group for women who stammer in the country) will take place on Thursday the 8th of December from 8:00 - 9:00pm.
New participants are always welcome!
Connect with women from locations around the country. Everyone on the call is a woman who stammers, including the facilitators. As the Women's Online Support Group is for adults, you must be over 18 to take part and there is a broad range of ages above that.
The atmosphere is very informal, with participants saying as much or as little as they like about their experiences as a person who stammers and sharing ideas of what helps them in a supportive environment.
If you have any questions about the Women's Support please contact info@stammeringireland.ie
We hope you can join us!