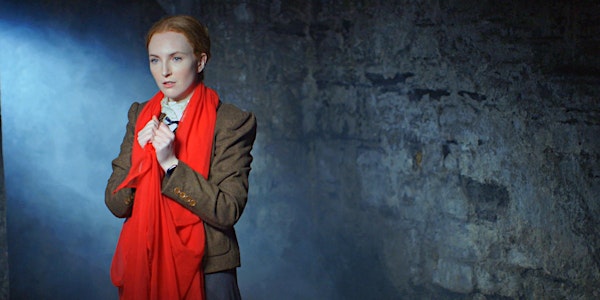 Women's Voices Then and Now Featuring Constance and Her Friends and Grace a...
Location
Pearse Museum
St Enda's Park
Grange Road
D16 Y7Y5 Rathfarnham
Ireland
Description
Women's Voices Then and Now – Celebrating Women's Stories from 1916 to 1923 – featuring Constance and Her Friends and Grace and Joe by Mary Moynihan, presented by Smashing Times Theatre and Film Company
Smashing Times are delighted to announce that Constance and Her Friends and Grace and Joe will be performed in The Pearse Museum, Rathfarnham, on 22 May 2019.
Where: The Pearse Museum, Saint Enda's Park, Grange Rd, Rathfarnham, Dublin 16
When: Wednesday 22 May 2019, 7:30pm
Don't be disappointed if tickets are sold out – we are holding another performance on 22 August in Rathfarnham Castle - https://www.eventbrite.ie/e/womens-voices-then-and-now-the-woman-is-present-womens-stories-of-wwii-tickets-60519828436?aff=erelexpmlt
In Constance and Her Friends, written by Mary Moynihan and performed by Megan O'Malley, Constance Markievicz and her friends reflect on memories of the 1916 Rising, the Irish War of Independence and Civil War, her time in prison, and the suffrage movement. This work is inspired by the writings of Constance Markievicz, with poetry excerpts by Eva Gore Booth and original testimony including an adaptation from Doing My Bit for Ireland by Margaret Skinnider.
Grace and Joe sees Grace Evelyn Gifford, performed by Carla Ryan, tell the story of her time with Joseph Mary Plunkett, one of the leaders executed after the 1916 Easter Rising and the youngest signatory to the Irish proclamation. It relates how they were married in Kilmainham Gaol chapel seven hours before his execution. Grace reflects on her experiences as a woman in the new Irish state. Written and directed by Mary Moynihan, this piece is based on writings and witness statements from Joseph Mary Plunkett and Grace Gifford, with writing input from DIT Conservatory of Music and Drama actors. It is performed by Carla Ryan.
The performances will be followed by a post-show discussion Women's Voices: Then and Now involving historians Dr Margaret Ward and Sinéad McCoole. The lives of the women featured in the performances will be discussed and the relevance of such stories of pioneering women to today's political climate.
Come along to enjoy this exciting performance and post-show panel discussion celebrating the lives of women in Irish history from 1916 to 1923 and women's voices today.
The above event is held as part of Smashing Times: A Creative Celebration of the Centenary Vote for Women which uses creative processes of theatre, film and online digital resources to celebrate the centenary vote for women and to reflect on the experiences of women today in relation to gender equality, human rights, and diversity.
The lead artist is Mary Moynihan working with Róisin McAtamney, actor, director and facilitator; Megan O'Malley, actor; Niamh Clowry, Researcher; Freda Manweiler, Producer; and Dr Eric Weitz, Adjunct Professor of Drama, Trinity College, Dublin. The partners are St Paul's CBS Secondary School; Stanhope Street Secondary School; HACE, Henrietta Adult and Community Education and Mount Temple Comprehensive School. The project is supported by '. . . the lives we live' Grangegorman Public Art; the Grangegorman Development Agency; Dublin City Council; and the Creative Ireland Dublin City Programme 2018 and Dublin City Public Library Archive.
The Creative Ireland programme is an all-of-Government five-year initiative from 2017 to 2022, which places creativity at the centre of public policy. Further information from creativeireland.ie and ireland.ie.
For further information please visit the Smashing Times website or contact the Smashing Times office on info@smashingtimes.ie or call us on +353 (0)1 865 6613
Follow us on Facebook and Twitter
'Fantastic performance which really brought the character to life and was a reminder of the significant role women have played in forming the Ireland of today'. Fidelma Keogh, audience member
'I absolutely adored the performance. Megan was wonderful and I loved hearing about the history of such incredible Irish women.' Margaret Toomey, audience and company member
'Thanks so much for joining us yesterday, I really enjoyed the panel discussion and Megan's performance and the audience did too, we had great feedback!' Aine Beamish, Leargas
'Excellent and so informative.' Betty Quirk, audience member
'Excellent acting and the research is superb.' K.G. Doyle, audience member
'Superb acting and singing, very powerful portrayal of women in history. Love to see more.' A. Dillon, audience member
'I have found their performances to be of a very high standard and well researched. Their performances have also always encouraged conversation and debate amongst our audiences and have played an important role in highlighting relevant issues and events from the past and present.' Ronan O'Donnell, Senior Community Officer, Dublin City Council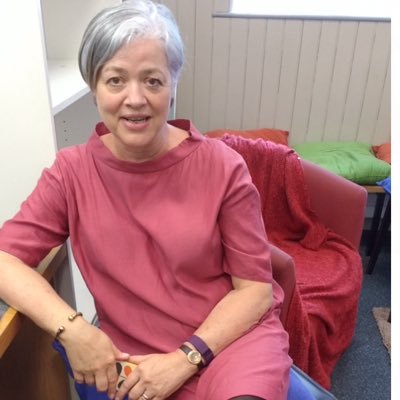 Dr Margaret Ward
Dr Margaret Ward is Honorary Senior Lecturer in History at Queen's University, Belfast. She is a former Director of the Women's Resource and Development Agency. She is a feminist historian, with a particular interest in the contribution of Irish women to political movements in the 20th century. Her latest book is Hanna Sheehy Skeffington: Suffragette and Sinn Feiner, her memoirs and political writings, UCD Press, 2017. Her updated biography Fearless Woman: Hanna Sheehy Skeffington, Feminism and the Irish Revolution is forthcoming from the UCD Press, 2019.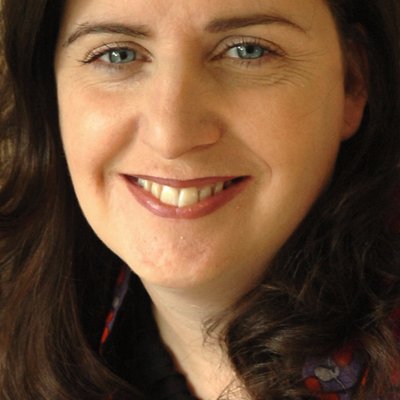 Sinéad McCoole
Sinéad McCoole has written extensively in the area of modern Irish History, with a focus on the role of women. Her books include Hazel, A Life of Lady Lavery, Guns and Chiffon, No Ordinary Women and Easter Widows. Her work has spanned domains of academic research and as practitioner in the area of Irish culture, arts and history. As a Museum Director, Curator, and Author she has brought academic research to life for the public through the selection and presentation of documents, artefacts and costumes.
Curator of exhibitions both in Ireland and the US, she has worked for museum designers, book publishers, multi-media companies, national cultural institutions as well as in the public and civil service. She was Curatorial and Historical Advisor to the Ireland 2016 Centenary Programme. She has contributed to wider deliberations on commemoration during the Decade of Centenaries as a member since its inception of the Government's Expert Advisory Group on the Decade of Commemorations 2012-2022. Currently she has curated an exhibition to commemorating the centenary of Irish women in politics and public life, a 'pop up women's museum' as part of the Commemorations Unit of the Department of Culture, Heritage and the Gaeltacht, which has been on show in Leinster and Munster, and is currently in Ulster. It will be heading to Connaught before returning to Leinster in 2020.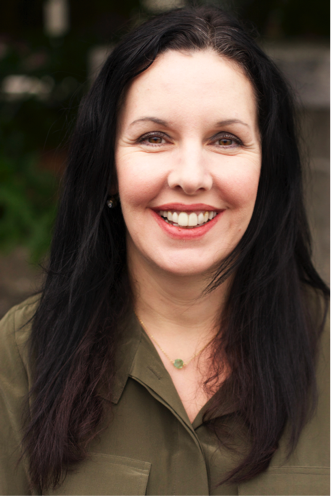 Mary Moynihan
Mary is a writer, theatre and film-maker, Artistic Director of the Smashing Times International Centre for the Arts and Human Rights, and a Theatre Lecturer at TU Dublin Conservatory of Music and Drama. Mary specialises in using the arts to promote human rights, peace, gender equality and positive mental health and well-being, and develops cutting edge arts-based programmes with a range of organisations. Award-winning projects include Acting for the Future which uses theatre to promote positive mental health, run in partnership with the Samaritans, and the highly successful European projects Women War and Peace and Women in an Equal Europe, run with organisations from Spain, Germany, Poland, Croatia and Serbia. As a playwright, Mary's work includes the highly acclaimed The Woman is Present: Women's Stories of WWII by Mary Moynihan, Deirdre Kinahan, Paul Kennedy and Fiona Bawn-Thompson; In One Breath, from the award-winning Testimonies (co-written with Paul Kennedy); Constance and Her Friends and Grace and Joe – selected by President Michael D Higgins for performance at Áras an Uachtaráin for Culture Night 2016 – and May Our Faces Haunt You and Silent Screams.