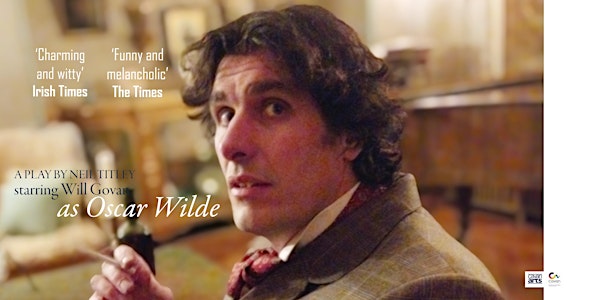 Work is the Curse of the Drinking Classes
An evening with Oscar Wilde in the magical setting of Hilton Park
Date and time
Fri, 16 Jun 2023 20:00 - 21:00 IST
Location
Hilton Park Scotshouse Clones Ireland
Refund Policy
Contact the organiser to request a refund.
About this event
"Life is a moment. There is no hereafter. So make it burn always with the hardest flame."The Picture of Dorian Gray
Paris, 1898. It is a year since Oscar Wilde's release from prison in the UK, where, at the height of his fame, he served two years hard labour for "gross indecency with men".
Impoverished and in failing health, Wilde stays alone at a dingy hotel in Saint-Germain-des-Prés and spends what little money he has on alcohol. "This poverty really breaks one's heart," he wrote to his publisher, "it is so filthy, so utterly depressing, so hopeless, pray do what you can".
He was to die two years later, at the age of 46, in exile from his family and his home.
In 2017, Wilde was among an estimated 50,000 men who were pardoned in the UK for homosexual acts that were no longer considered offences under the Policing and Crime Act (homosexuality was decriminalised in England and Wales in 1967, and in Ireland in 1993).
WILL GOVAN grew up in the UK, where he acted in several Shakespeare productions before choosing to study portrait painting at the Heatherley School of Fine Art in London. He is an artist and co-founder of The Moth. After a hiatus of seven years, in which he interviewed the likes of Colm Tobin, Sally Rooney and Anne Enright for The Moth magazine, he is returning to his first love, reviving the award-winning Moth Productions theatre company to take on the role of Oscar Wilde in Work is the Curse of the Drinking Classes.
NEIL TITLEY was born in Inverness in Scotland. An actor and writer, he spent his theatrical career concentrating on solo shows. He performed Work is the Curse of the Drinking Classes over 700 times in five continents before retiring in 2017. His play on George Bernard Shaw, Shaw's Corner, was televised in over twenty countries. He is the author of The Oscar Wilde World of Gossip: A Subversive Encycolpaedia of Victorian Anecdote.
REBECCA O'CONNOR is an author and co-founder of The Moth. She was a member of the QUB Drama Society, where she produced several plays. Her work has been shortlisted for the Irish Times Strong Shine Award and the Kate O'Brien Award, and she was awarded the Geoffrey Dearmer Prize by Poetry Review. Her debut novel He Is Mine and I Have No Other was published by Canongate in 2018: 'A remarkable account of adolescent love in the 1990s, backlit by the true story of 35 children who burned to death in a Cavan orphanage 50 years earlier' (Critics Choice, Irish Independent).
About the organiser
'The Moth is an amazing magazine.' Donal Ryan

'No other magazine like it.' Billy Collins

'The Moth is a beautiful creature.' David Mitchell
'The Moth is a rare literary gem.' Dermot Healy
'If you want to keep your finger on the pulse of Irish writing The Moth magazine is all you need.' Christine Dwyer Hickey
Founded in June 2010, The Moth is a quarterly arts & literature magazine featuring poetry, short fiction and art by established and up-and-coming writers and artists. Each issue also features interviews with the likes of Paul Muldoon, Dan Rhodes, Kamila Shamsie, DBC Pierre, JP Donleavy and Emily Berry.