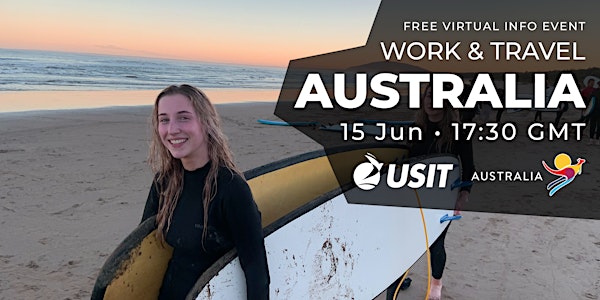 Work & Travel Australia with USIT and Tourism Australia!
Views, Visas and Everything Else You Need to Know About Making the Move Down Under!
Date and time
Thu, 15 Jun 2023 09:30 - 10:00 PDT
About this event
About this event
Thinking about taking the plunge and making the move to Australia this year? Don't miss our next free virtual info event where we will be talking all things Australia and giving you the low-down on:
When and where to go
Top destinations
Visa eligibility
The Working Holiday visa need-to-knows
Some tips and insider info on getting the most out of your global adventure
As per usual, our expert team will be on hand to answer any questions you have with a live Q & A and some real info from people who have been there and gotten the tee shirt.
About the organiser
USIT is Ireland's leading specialist in student travel, work abroad and intern/trainee programmes to the USA, Canada, Australia and New Zealand offering unrivalled service and expertise so that you can enrich your world by experiencing new ones. We firmly believe in the intrinsic value of immersive work, education and travel in international cultures which is why we facilitate thousands of Irish students and wanderlusters with work placements abroad each year.