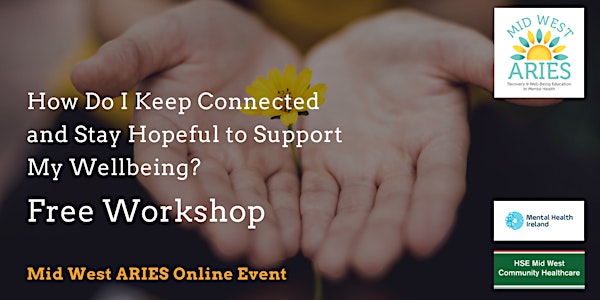 Workshop: How Do I Keep Connected & Stay Hopeful To Support My Wellbeing?
Join us for our free workshop when we will explore how we can maintain our social connections and keep hope alive to support our wellbeing.
About this event
This workshop explores the importance of maintaining connections and hope to support our wellbeing and mental health. We will discuss ways we can maintain connection and hope and experience a practical example of connecting with self through breathing.
Who can attend?
Open to anyone (aged 18+) with an interest in mental health and well-being.