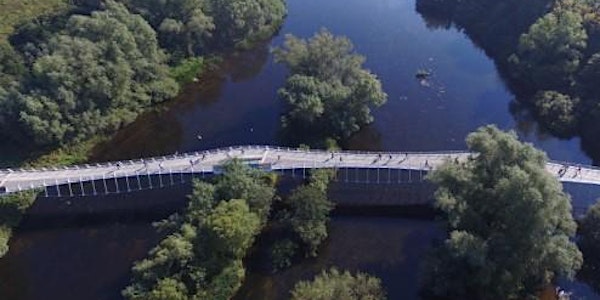 Workshops in Cross-Cultural Methodology and Cultural Mediation Skills
Location
University of Limerick Health Sciences Building
Health Science Building
University of Limerick
V94 T9PX Castletroy
Ireland
Sales Have Ended
Ticket sales have ended
Thank you for registering to the Global-MINDS workshops. We will be in touch with you shortly.
The Global-MINDS master program invites applications to 2 workshops offered as part of a summer school between 21-30 June 2022
About this event
Limited spaces are open to master or PhD students of social sciences or associated disciplines, who would like to advance their methodological research and practical skills necessary for working with different cultural groups.
The 2 workshops can be taken individually or combined:
Workshop 1: Research Skills in Cross-Cultural Quantitative Measurement: Theory and Practice
For 4 days, between the 21st and 24th of June, Dr. Pablo De Tezanos-Pinto, Lecturer in Psychology at the University of Limerick and UL Psychology PhD candidate Jack Loughnane deliver a series of lectures and interactive seminars to introduce participants to R and cross-cultural datasets, establish basic knowledge and skills in measurement theory and analyses related to scale construction and validation, as well as more advanced methods to test for cross-cultural invariance of measurement, as well as know-how in presenting and visualizing measurements.
Workshop 2: Cultural Mediation
For 4 days, between 27th and 30th of June, experienced cultural mediator and expert with the International Organization of Migration, Rabiya Ali delivers key concepts and tools necessary to effectively function as a bridge between service users and providers in situations where cultural differences are barriers to successful interactions. These morning sessions are accompanied by afternoon sessions where psychologist and PhD Candidate Leticia Scheidt tutors the participants through exercises and scenarios that practice and apply the knowledge acquired in the morning.
A certificate of participation is issued for the completion of each workshop.
For questions please contact Dr. Anca Minescu, European Academic Coordinator of the Global-MINDS Master Program, Department of Psychology Anca.Minescu@ul.ie
https://global-minds.eu/
More Information on the workshops
Workshop 1: Research Skills in Cross-Cultural Quantitative Measurement: Theory and Practice, 21-24 June
The workshop is divided into four days, each with a morning session (10am - 1pm) and an afternoon session (2-5pm). The morning sessions will involve a lecture and class discussion, while the afternoon sessions will be based on students' own work analysing data, interpreting results, and generating short reports. The statistical techniques covered in this workshop are not available in SPSS, so we will take the opportunity to learn data analysis in R. Using a programming language for statistical data analysis provides a level of flexibility that is simply not possible in menu-based statistical software, and because of that it is an overall a better fit if we want to produce culturally situated and creative research.
Day 1: Setting up R, familiarisation with the data and initial exploratory analyses.
Day 2: Measurement theory and confirmatory factor analysis (CFA).
Day 3: Measurement invariance and multi-group structural equation modeling (SEM).
Day 4: Putting it all together: data visualisation and presentation of results.
Workshop 2: Cultural Mediation, 27-30 June
This workshop was developed for the International Organization of Migration by Rabiya Ali, in order to equip participants to act as bridges between service users and service providers who come from different cultural backgrounds, and who need support in understanding and negotiating cultural differences. There is a morning session (10am - 1pm) and an afternoon session (2-5pm). A special focus of the workshop is around cultural mediation in the context of gender based violence and migrant and ethnic minority groups.
Day 1: Violence in Private (Consent, Domestic Sexual Gender Based) and Public (Trafficking) Settings
Day 2: Migration and Ethnic Minorities; Barriers in Service Access and Provision
Day 3: Cultural Mediation: Objectives and Code of Practice
Day 4: Trauma-Informed Care and Self-care
Eligibility: be currently enrolled in a master or PhD program in social sciences; have some minimal knowledge on basic statistics (Descriptive analyses such as correlations, means, frequencies); be able to attend in person on the University of Limerick campus.
Requirements: Bring a computer with you for Workshop 1 (if you do not have one, mention it to the organizers and they will provide one for you!). Just bring yourself to Workshop 2.