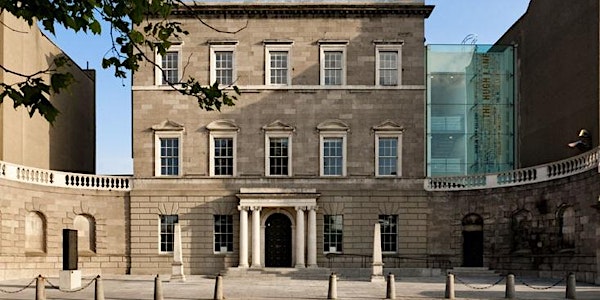 World Philosophy Day 2022
World Philosophy Day 2022 at the Hugh Lane Gallery
When and where
Location
Hugh Lane Gallery Parnell Square North D01 F2X9 Dublin 1 Ireland
About this event
World Philosophy Day 2022 at the Hugh Lane Gallery
Thursday 17 November, 1pm
"What has become of the Sublime in the 21st Century?" with Dr. Connell Vaughan, School of Art and Design, TU Dublin.
This talk will focus on the evolution of the concept of the Sublime. Famously described by philosophers in the 18th Century as an individual's experience of the awesome and terrifying grandeur of the natural world, it was contrasted with the pleasing beauty of objects. The ability to articulate such an experience was associated with moral and civic virtue and, in time, became a cornerstone of the Romantic movement. Contemporary accounts of the sublime, in contrast, are more likely to connect the experience to the technological, be that the power of nuclear weapons, vast infrastructural and urban landscapes, the endlessness of video games, or even the abstract language of modern art. Recently, however, there has been a return to nature of sorts with the language of the sublime increasingly used to approach the experience of environmental and ecological crises. This talk will show that the potency of the Sublime as a concept remains its ability to help us point to immeasurable and overwhelming experiences that simultaneously fill us with an exhilarating mix of pleasure and anxiety.
Free, book here or come along on the day subject to availability.