A power-packed conference of international experts and professionals who will be sharing how young Africans can thrive post-pandemic.
About this event
This web conference will highlight youth skills development and draw attention to the critical need for marketable skills and entrepreneurship.
Learn from Frida Nzaba, The Overhaul Manufacturing Engineer at Rolls-Royce
Reginald Aziza, Attorney at Chevron Nigeria Limited.
Baiba Ziga, the Founder and CEO of Lakehouse Consulting, UK.
Prof. Mamokgethi Phakeng, Vice-Chancellor of the University of Cape Town, South Africa.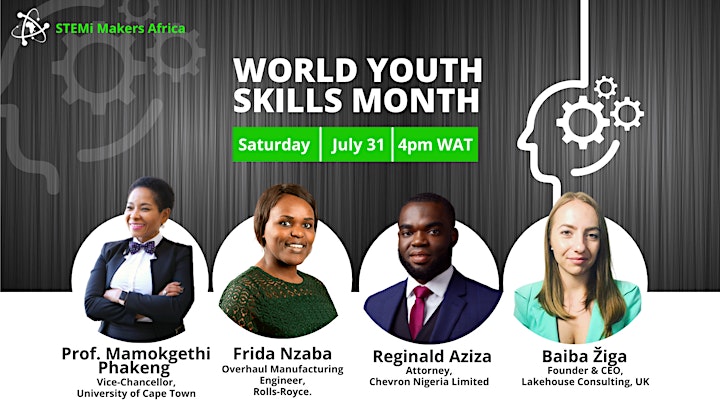 Organizer of World Youth Skills Month