Worldwide Reading for Democracy - IRELAND/ILF Berlin
About this Event
Campaign groups from the island of Ireland, Freedom To Write, IrishPEN/PEN na h'Éireann, and Letters with Wings collaborate in aid of freedom of expression and democracy in Hong Kong. The readers will be Celia deFréine, Catherine Dunne, Viviana Fiorentino, Kate Ennals, Liz McManus, Iggy McGovern, Maria McManus & Lia Mills. With his kind permission, we will also screen two short video poems by the Irish poet Gabriel Rosenstock.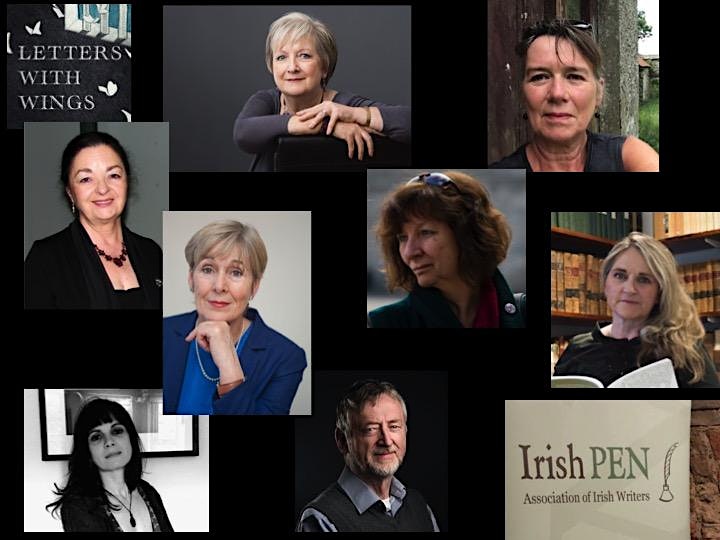 Lia Mills writes novels, short stories, memoirs and essays. Her most recent novel, Fallen, was the Dublin/Belfast Two Cities One Book selection for 2016.
Celia de Fréine writes in many genres in both Irish and English. To date she has published nine collections of poetry.
Liz McManus Novelist and award-winning writer. Former Parliamentarian and Government Minister of State.
Kate Ennals has published two collection of poetry. At The Edge and Threads and runs At The Edge, Cavan, a literary reading evening, Her blog can be found at kateennals.com
Viviana Fiorentino teacher & translator, is a poet in English and Italian and a novelist in Italian. She co-founded two activist poetry initiatives (Sky, you are too big & Letters with wings) and a blog to voice forgotten women artists (Le Ortique).
Maria McManus is a poet. Her most recent collection is Available Light. Artistic director of Quotidian.ie, she puts literature into public spaces.
Iggy McGovern is a poet and Fellow Emeritus of Trinity College Dublin
Catherine Dunne is the author of ten novels and one work of non-fiction. Her work has been translated into several languages.
Video Poems:
Gabriel Rosenstock is a poet, tankaist, haikuist, novelist, essayist, playwright, author/translator of over 180 books, mostly in Irish (Gaelic). He is a member Aosdána (Irish academy of arts & letters).