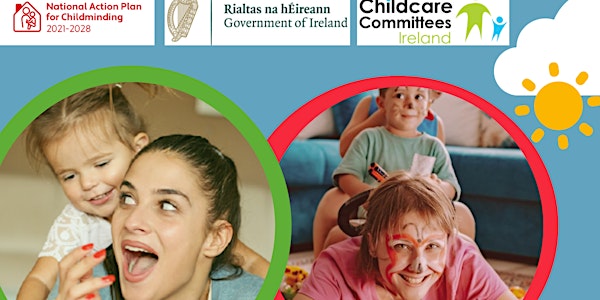 Would you like to be a Childminder in your own home? Information Session
Have you ever considered becoming a Childminder in your own home? Join our free information session to find out how to get started!
About this event
Would you like to know more about:
Running a childminding business
Supports available for Childminders
Grants/Funding available for Childminders
Tax exemptions for Childminders
Training relevant to Childminders
The National Action Plan for Childminding
The future of the sector
This information session will help to answer questions you may have about becoming a childminder and how you get started! If you are considering a career change or looking a new and exciting challenge, childminding in your own home could be a great fit!