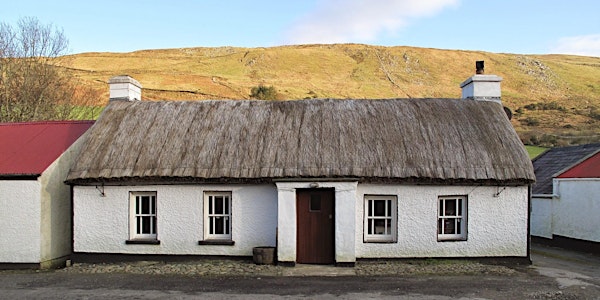 Would you not just knock it? The possibilities for re-using old houses
The re-use of old houses - opportunities, benefits, and sustainability
About this event
Follow this link for the event:
https://primetime.bluejeans.com/a2m/live-event/pbxjhukv
Chrome is the preferred browser for this platform. If you are using Safari, Firefox, or IE, you will be directed to log in via the app.
Old houses are perceived as presenting innumerable obstacles to being adapted for modern use, with the unfortunate result that they are overlooked for redevelopment as homes, or demolished in order to build a new house. As part of Heritage Week 2022, the theme of which is 'Preseving Our Past for Our Future', this webinar will present some of the benefits of re-use of an existing dwelling, for both practical and environmental purposes, as well as offering some suggestions as to how an older house can be made energy efficient.
Speakers:
Bláthmhac O'Muirí, Architectural Conservation Officer Clare County Council
Georgie Douglas, owner, occupant, and renovator of an old house
Dr Rosanne Walker, Civil and Structural Engineer
and
Colm Murray, Architecture Officer, The Heritage Council
With Q&A facilitated by Congella McGuire, Heritage Officer Clare County Council