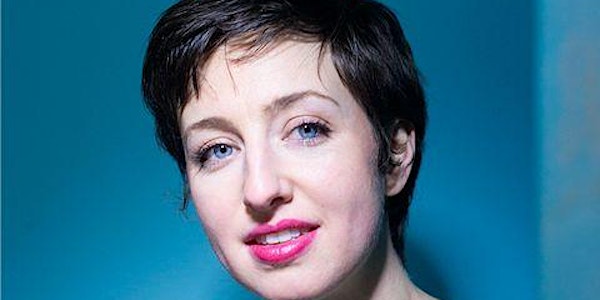 Write by the Sea Characterisation and Perception Workshop with Elske Rahill
Discover how to draw your reader into the world of your character. This interactive workshop features discussion and writing exercises.
About this event
In the Detail
Characterisation and Perception with Elske Rahill
This two-hour workshop will focus on drawing your reader into the world of your character by paying acute attention to how they perceive the world around them. We will discuss and demonstrate how you, as the writer, can best evoke the character's inner world for your reader.
Together, we will analyse modern texts to see how the writer's choice of description can:
• Show a reader more about the character than they know about themselves.
• Draw the reader in by making them active in the scene.
Using visual and audio-visual prompts, we will then conduct a series of writing exercises individually, as a class, and in small breakout-room groups, to demonstrate:
• The subjectivity of environmental description.
• The influence of your character's body on their language and perception.
• The selective memory and what it shows us about our characters.
*This is an interactive workshop, so participants should each join on their own laptop/tablet and have a pen and paper available.
About Elske Rahill
Elske Rahill is an Irish-born novelist and short story writer. She teaches writing practice at the Yeats Academy, Institute of Technology, Sligo.
Her first novel, Between Dog and Wolf, was published in 2013. 'There is something new and wonderful happening here' said the Irish Times, and the Irish Independent declared, 'Rahill has singled herself out as an intriguing and definitive voice of a new generation of Irish writers.' In 2019, the debut was listed by the Irish Times as one of 'The Best Books by Women of the 20th Century'.
In the words of The Bookseller, her work explores 'maternity, nurture, the inequality of social expectations and human compassion.' She has won a literary bursary awards four times from the Irish Arts Council. Her essays and short stories have appeared in literary journals from The Stinging Fly to Agni; the Winter Papers to The Faber Anthology of New Irish Short Stories. Of her short story collection, Kirsty Gunn said 'In White Ink captures women and mothers caught inside their lives; Rahill's art sets them free into ours.' After reading her last novel, An Unravelling, Stevie Davis declared in The Guardian: 'Rahill is a stylist of the highest calibre.'