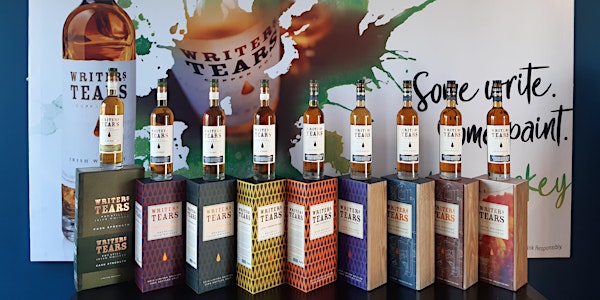 Writers' Tears Cask Strength Raffle in aid of The Jack & Jill Foundation
Complete collection of Writers' Tears Cask Strength Vintages Raffled for Charity
About this event
Bernard & Rosemary Walsh, the producers of Writers' Tears Premium Irish Whiskey, have pledged their support to Irish charity the Jack and Jill Foundation at this time of international crisis.
The couple are releasing their personal collection of a complete set of Writers' Tears Vintage Cask Strength, super-premium, triple-distilled whiskeys to help raise much-needed funds for the children's charity.
The collection comprises 10 bottles, representing every vintage released to date between 2011 and 2019 and including a bottle of the, yet to be released, 2020 Vintage. Each bottle comes in an individually stylised case, and will be signed personally by both Bernard and Rosemary, along with personal letters of thanks to the winners from both the Walshs and Carmel Doyle, CEO of The Jack & Jill Foundation.
The raffle for the incredibly rare whiskey collection is one of a number of initiatives planned by the couple, who aim to raise 1,000 nursing hours, or €16,000 for the charity.
The Jack & Jill Foundation provides specialised nursing care for very young children with severe learning difficulties, some of whom have uncertain or short-term futures. For more info: www.jackandjill.ie.
To enter you must be of legal drinking age. Proof of age is required before prize will be delivered. Raffle is open to entries from all countries but please note delivery is only guaranteed to an Irish address, international delivery is not guaranteed.
The raffle will be live streamed on Writers' Tears Facebook Page on Thursday 9 July and independently adjudicated.
**No money is retained by Writers' Tears and Walsh Whiskey. All proceeds (net of Eventbrite 2% handling fee) go to the Jack and Jill Foundation.**
Please drink responsibly.